Lazaros Kikas
Associate Professor of Mathematics & Computer Science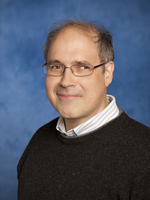 Contact Info: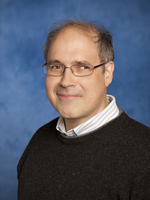 Areas of Expertise:
Algebra
Math Analysis I & II
Elementary Functions
Calculus I, II, & III
Discrete Structures
Abstract Algebra
Engineering Math
Graph Theory
Degrees
Ph.D., Oakland University
M.A., University of Maryland
M.A., University of Detroit
B.E.E., University of Detroit
Biography
Associate Professor of Mathematics and Computer Science, joined the University of Detroit Mercy's Department of Mathematics in 2003. Professor Kikas holds both a Bachelor's degree in Electrical Engineering and a Master of Arts degree in Mathematics from the University of Detroit Mercy. He then studied at the University of Maryland, College Park where he earned a Master of Arts in Applied Mathematics. In 2004, Professor Kikas earned his Ph.D in Applied Mathematical Sciences at Oakland University.
Professor Kikas' research interests are in Graph Theory and Combinatorics. Specifically, he is interested in network theory, combinatorial optimization, and the design and analysis of algorithms.
Professor Kikas teaches courses in Calculus, Graph Theory, Abstract Algebra, and Discrete Structures.
Professor Kikas has worked for the Voice of America in Washington D.C and has taught at the University of Maryland, Oakland University and Saint Mary's College.
"It should be the chief aim of a university professor to exhibit himself in his true character- that is as an ignorant man thinking, actively utilizing his small share of knowledge." Alfred North Whitehead, Philosopher, Mathematician and Thinker.