Karen Lee
Associate Vice President of Academic Administration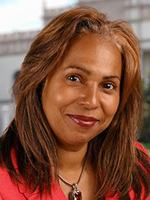 Contact Info: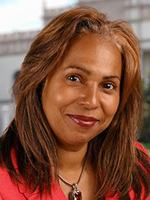 Degrees
Ph.D., Higher Education Administration, Oakland University
M.A., Pure and Applied Mathematics, Wayne State University
B.A., Mathematics Education, University of Michigan
Biography
Karen M. Lee has been an educator for over 30 years. After changing majors from electrical engineering to education, she began her educational career as a certified teacher in Michigan. Upon earning her master's degree in pure and applied mathematics, Lee began teaching mathematics as an adjunct faculty member at Oakland Community College. In 2005, Lee accepted a tenured mathematics faculty position at Oakland Community College, where she taught all levels of undergraduate mathematics: linear algebra, statistics, the full calculus sequence, the full algebra sequence, arithmetic and trigonometry. While a tenured mathematics faculty member, Lee also worked as an assessment facilitator in the Office of Assessment and Effectiveness. Her duties in the assessment office sparked her interest to seek a doctoral degree in Higher Education Administration, with attention given to assessment and accreditation.

In 2013, Lee relocated from Michigan to California to accept the position of assistant dean of Accreditation and Assessment for the School of Leadership and Education Sciences at the University of San Diego. Her demonstrated proficiency in leading assessment and accreditation projects, as well as securing a quarter-million dollar state grant, led to her 2017 promotion as assistant vice president of Institutional Effectiveness and Strategic Initiatives. In her new role, Lee oversaw all institutional accreditation matters, managed the university-wide assessment management system, developed and implemented a strategic initiatives internal grant process, facilitated academic program review, initiated a process for co-curricular assessment, worked with faculty on core curricular outcomes assessment and worked with all divisions on campus to ensure alignment with the University's strategic plan

Lee is happy to be back home in Michigan with her husband, family and friends. She takes pleasure in serving the University of Detroit Mercy community in her capacity as associate vice president of Academic Administration since September 2019.