Mary Kay Dobrovolny, RSM
Minister in Residence
Vocation Minister at Sisters of Mercy of the Americas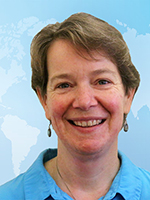 Contact Info:
Campus:
Other Campus/Location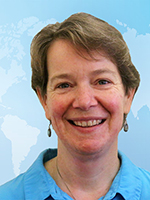 Degrees
Ph.D., Vanderbilt University
Master's, Catholic Theological Union
Certificate in Spiritual Direction, St Patrick's College, Maynooth, Ireland
Biography
A native of Nebraska, Sr. Mary Kay considers herself to be a daughter of the plains with her love for wide open spaces and far distant horizons. She entered the Sisters of Mercy immediately upon graduation from Creighton University. In her 28 years as a Sister of Mercy, she has made her home in places as far west as the Rocky Mountains of Colorado and as far east as the rolling hills of Ireland. Her seven-and-a-half years ministering at the original foundation house for the Sisters of Mercy, located in Dublin, Ireland, were some of the most enriching years of her life and helped form a global perspective. She seeks a world filled with respect, love, peace, mercy and true "kin'ship". She is deeply saddened by how borders, walls and dynamics of prejudice and discrimination keep people divided today.