Social Work alumna works with animals to impact local students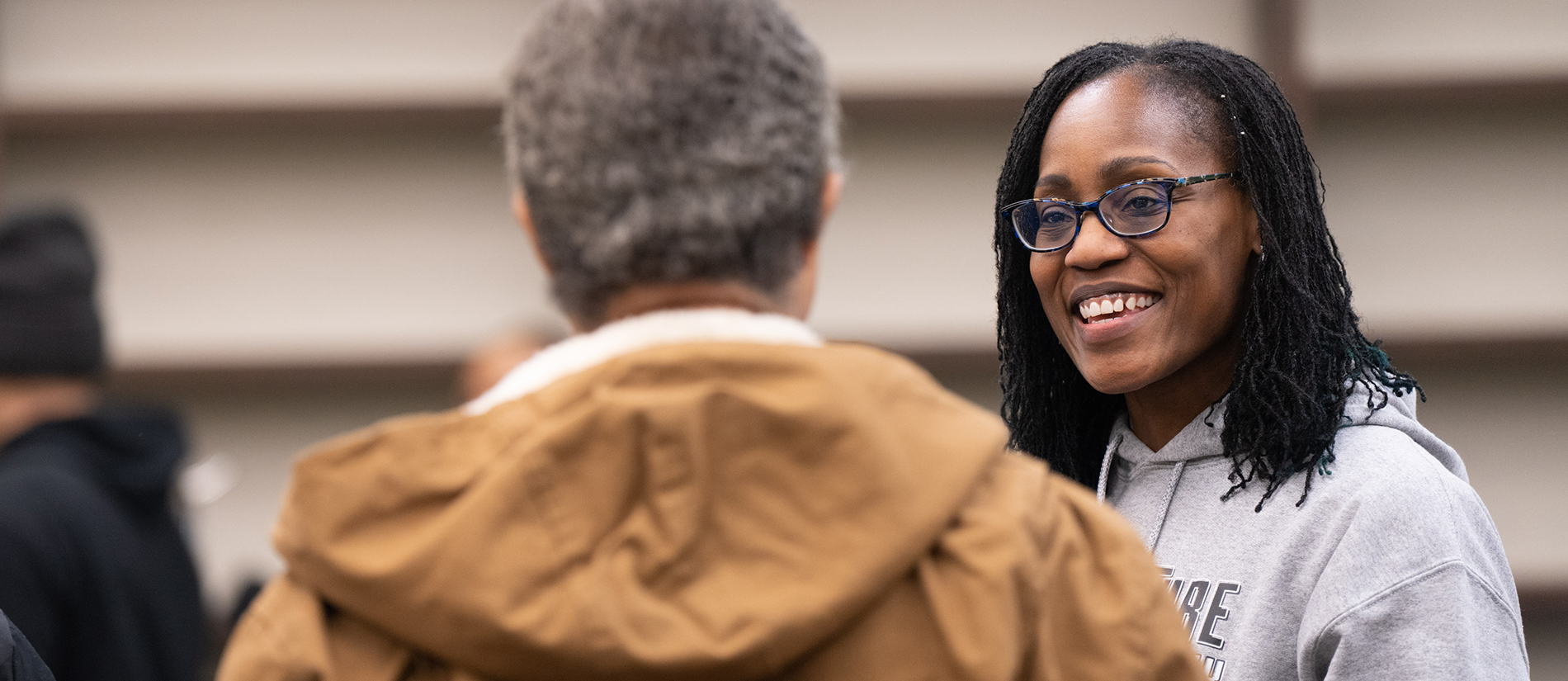 Animals have played an important role in shaping the life and work of Shakesha Alexander '19.  
The Detroit Mercy Social Work alumna remembers playing with cows and horses during childhood summers on her family's Mississippi farms and growing up alongside household dogs.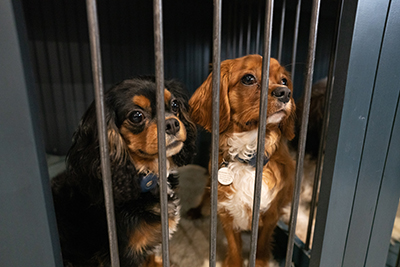 Those moments sparked a love for animals, which Alexander now uses as director of animal-assisted interventions for the River Rouge School District. The program was launched in 2021 and utilizes a team of therapy dogs and a variety of handheld pets to support the mental health and well-being of local students and staff. 
"Everything we do here is evidence-based programming," said Alexander. "We focus on creating psychological safe spaces for adults and children." 
The animal-assisted interventions program operates out of the Pup Culture Lab, a renovated classroom at River Rouge's STEM Academy which Alexander calls "the happiest place in the district." The Pup Culture Lab is decorated with sofas, pillows and colorful art of cartoon dogs to create a relaxing environment for visitors. 
Six dogs are in River Rouge's program, including cavalier King Charles spaniels Rumi and Sir Bentley, who is Alexander's personal dog; labradoodles Lola and Bailey; a schnauzer and shih tzu mix named Frankie; and Kodi, a goldendoodle. Alexander said the dogs have multiple AKC certifications and will start training to become service-trained facility dogs.  
"Not only does it help with stress and the brain's ability to learn and remember certain things, but having programs like this in the schools helps to improve students' communication abilities," Alexander said. "Animals are vehicles for conversations." 
The Pup Culture Lab is also where the program's "Series of Fortunate Events" takes place. These "special relationship-building events" were designed by Alexander to help the program's therapy dogs socialize while impacting River Rouge students in different ways. 
Reading with Rumi allows students to practice and improve their reading ability in a safe space. Bonding with Bailey introduces students to dog training techniques and helps them develop leadership skills. Coloring with Kodi lets students work on arts and crafts. 
Students work on class and homework assignments during Learning with Lola. Quiet study time is the focus of Studying with Sir Bentley. Fridays with Frankie is an event where an entire classroom spends time watching cartoons or movies with Frankie.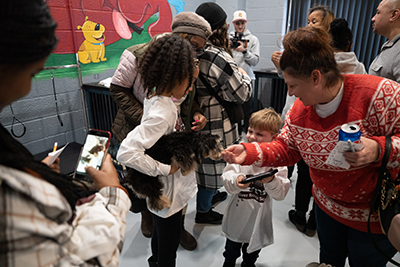 "The Series of Fortunate Events just promotes social and emotional learning to improve academic outcomes," Alexander said. "We use these tools to prepare the students to be more effective in their learning and we get a lot of support from the teachers and staff." 
Alexander, who is married to former Titan student-athlete and men's basketball coach Bacari Alexander '99, came to Detroit Mercy to further her education as a non-traditional student. Alexander said she learned of the University's Social Work program after Assistant Professor of Social Work and Department Chair Janet Joiner spoke to the Detroit Mercy men's basketball team about it. That led to a conversation with Joiner about Alexander's future. 
"I sat down and talked with Dr. Joiner and when we had that conversation about how I could still work with animals as a social worker, I was just hooked," Alexander said. "There was nothing else that I wanted to do." 
Wanting to become a veterinary social worker, Alexander went through University of Tennessee's Master of Social Work and Veterinary Social Work Certificate programs after graduating from UDM in 2019. 
As she began her career search, River Rouge started developing its animal-assisted interventions program to help students with mental health and other issues that were amplified by the pandemic. 
"It all fell into place," she said. 
River Rouge's animal-assisted interventions program features more than just dogs. Its Teacher's Pet program lets students interact with handheld animals in the classroom, from guinea pigs and rats to chinchillas and tortoises. 
It's opened new windows for the students while also helping them feel more comfortable around animals. 
"These are great learning opportunities, and the program helps students interact with staff and teachers and learn more about animals," she said. "Some students are used to seeing dogs in a negative light, so we're able to introduce them in a brighter light. They're interacting with these dogs knowing that they're safe." 
Watching students interact with the animals in River Rouge's animal-assisted interventions program is something that Alexander enjoys. 
"Seeing the kids sit down, reading to the dogs and playing fetch, it's just a sight to see, because a lot of them have never done this," she said.
— By Ricky Lindsay. Follow Detroit Mercy on Facebook, Twitter and Instagram. Have a story idea? Let us know by submitting your idea.