Class of '23: Fourth sibling finishes long lacrosse tradition at Detroit Mercy
Share: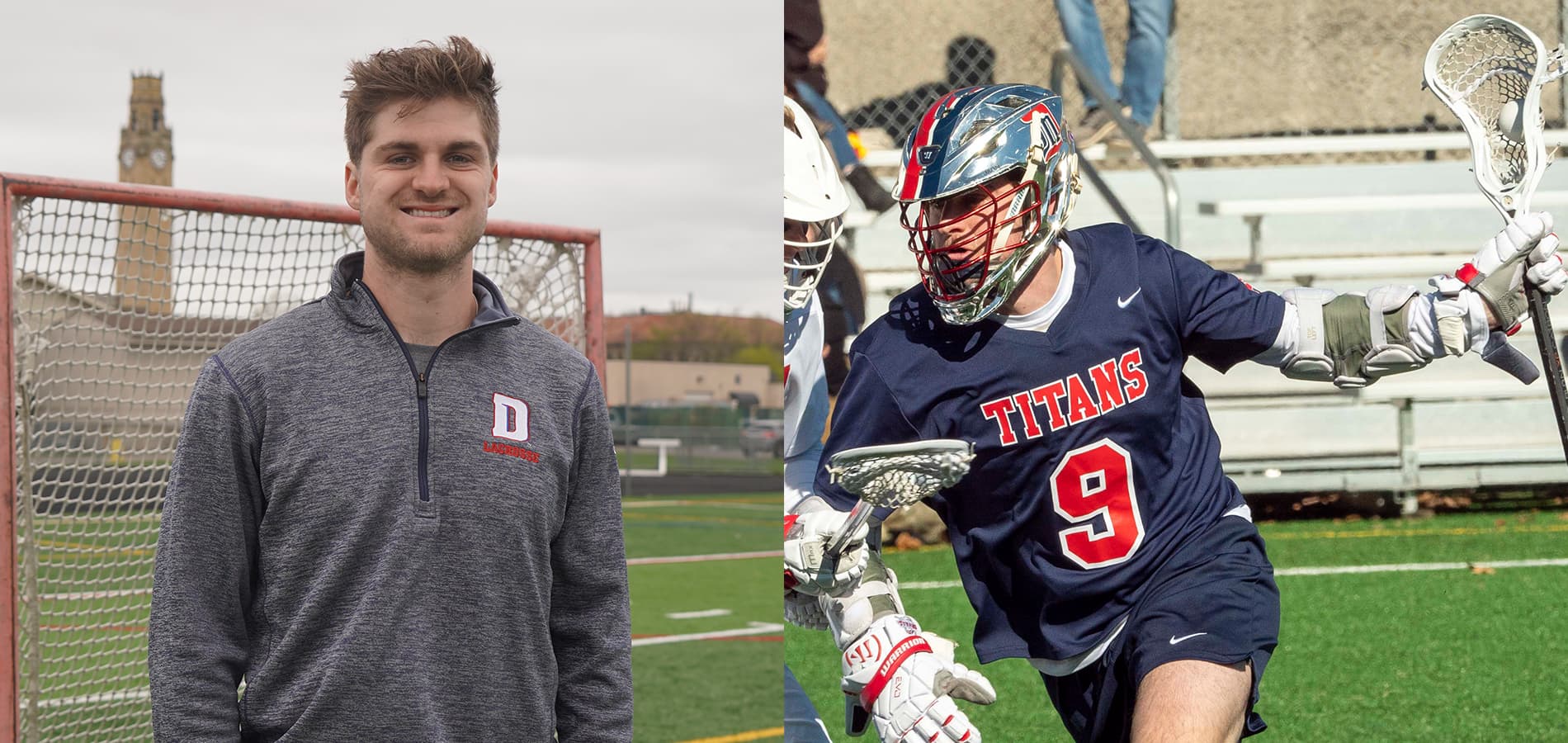 To mark the graduation of the Class of 2023, Marketing & Communications is profiling several students who were nominated by staff and faculty for their contributions to the University and their potential to make a difference after graduation. Click here for more information about 2023 commencement exercises.
Ryan Birney has a hard time remembering life before Detroit Mercy. 
That's because he's been visiting campus for well over a decade. As the youngest of four in the Birney family, he's watched all three of his siblings — Mike Birney '15, Kylie Birney '16, '17 and Sean Birney '18 — attend the University as lacrosse student-athletes and graduate. 
Ryan Birney will be the fourth sibling to fulfill the Birney legacy Saturday afternoon when he walks across the Calihan Hall stage to receive his University of Detroit Mercy degree. 
"I've been coming here for as long as I can remember," Birney said. "I've been coming to games or playing in them for 12 years now. It's going to be strange when it ends." 
There may have been some destiny involved when Birney chose Detroit Mercy. He remembers one poignant moment at a lacrosse tournament when he was 12 years old and he posed for a photo shaking hands with his future head coach at UDM, Chris Kolon, as though he was a recruit committing to Detroit Mercy. 
Another moment came when he watched his older brother Mike play Notre Dame in the NCAA Tournament with the Titans in 2013. But he also felt comfortable on a campus that he'd been coming to for years. 
"When I came to UDM sophomore year of high school on a visit, I really thought, 'Okay, this would be a good spot for me,'" he added. "Obviously, my three siblings came here, but I also wanted to be close to home. It was an easy transition because I already knew everybody here, but it was also the best decision for me, too." 
What also helped was the culture and brotherhood within the Titan men's lacrosse community that had been molded since the first squad took shape in 2008-09. Just a few years later the Birney tradition began when Mike Birney joined the team. 
"I came in and all of the seniors took me under their wing," Birney said. "They knew my brothers; my coaches knew my brothers. They've known me since I was little, so the transition was very smooth. 
"I think just over the years, the alumni keep the brotherhood going. We had an alumni weekend in the fall and there were more than 100 people there. After our lacrosse games, there are tents with 50 or more parents and kids, hanging out. That just shows the culture, the parents, the kids, the alumni — they all want to be involved."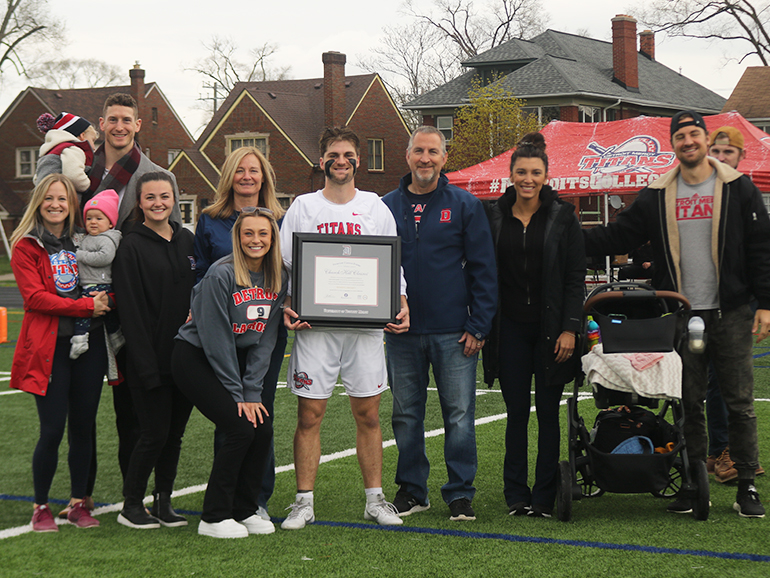 Birney, who is graduating with a degree in Business Administration, had a unique college experience compared with his siblings due to COVID-19 temporarily derailing in-person classes and causing the cancellation and shortening of lacrosse seasons. He went from five in-person classes as a freshman to fully online work and eventually a hybrid schedule. 
A close-knit family already, the Birney bond was only strengthened through their Detroit Mercy roots. Ryan Birney could feel that during his UDM tenure. 
"My career was a little different than theirs," he said. "My siblings have always been my guidance. They understand what it's like here. My sister the most, she's kind of like my second mom and took me under her wing with academics. Lacrosse-wise, since I was little, my brothers have always trained with me." 
Birney, who won a lacrosse state championship in high school at Detroit Catholic Central and played football like his brothers before him, said that the transition to Detroit Mercy was made easier in part because he came from a like-minded institution like CC. 
"In high school, I was always doing service learning stuff," Birney said. "It's transitioned well and my biggest thing here was having fun in those service learning moments. I've worked with Fr. Tim Hipskind on so many different things. I've been doing it for so long now and I wanted to keep helping out. 
"Those relationships you build as a freshman, I didn't realize how much they were going to help me out. Now that I'm graduating, I can see that bigger picture now." 
Birney is also a teaching assistant within the Leadership minor with Don DiPaolo, following in the footsteps of his siblings, who were all involved with the Leadership minor during their time at UDM. Mike and Kylie Birney just recently returned to the McNichols Campus to speak to seniors in the Leadership minor prior to graduation. 
Ryan Birney became the fourth Birney to receive all-conference honors on the lacrosse field, earning laurels for the Titans following his recent 2023 senior season.  
Birney knows how special his Detroit Mercy experience was and said as much during his senior speech at the men's lacrosse team banquet. 
"The people here are what make it special," he said. "I met my best friends here, the guys that are going to stand up in my wedding. Almost anyone on the team can attest to that. You'll remember the moments that you had with them." 
And just because he's the final Birney in his immediate family to suit up in the red, white and blue doesn't necessarily mean he'll be the last.
"My siblings all have kids now so maybe they'll grow up and come here and continue the tradition."
— By Adam Bouton. Follow Detroit Mercy on Facebook, LinkedIn, Twitter and Instagram. Have a story idea? Let us know by submitting your idea.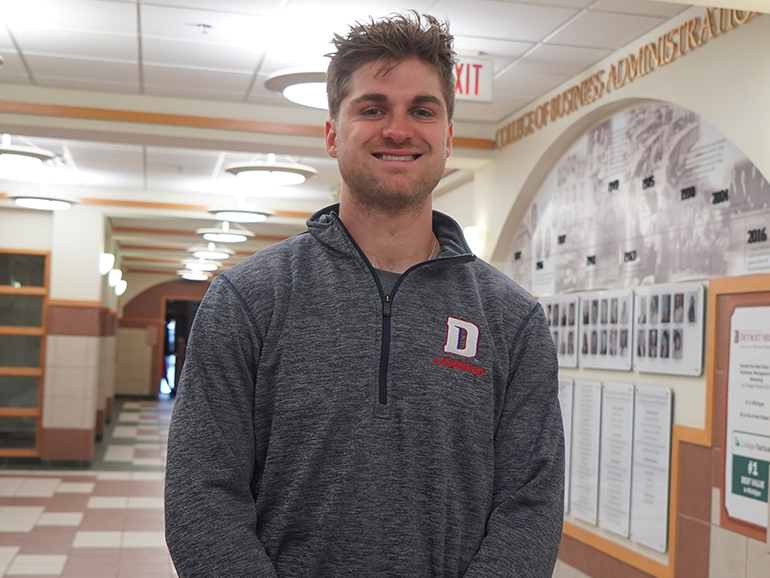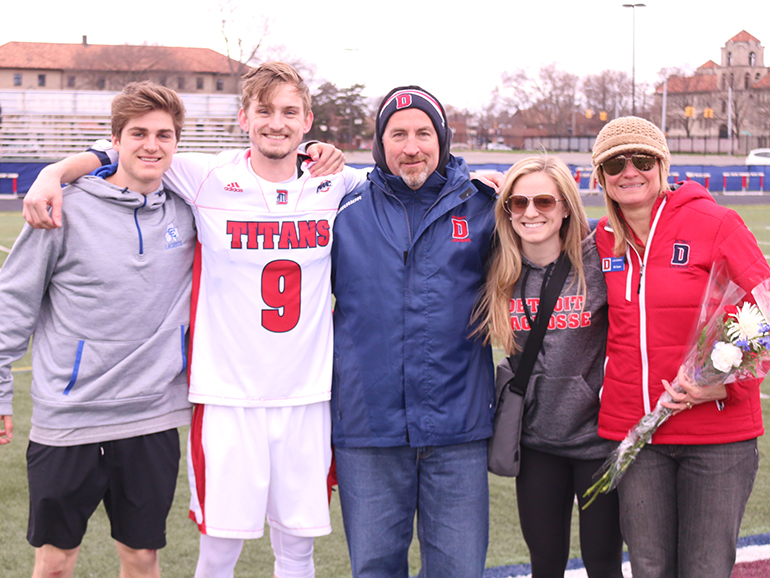 Share: