UDM alumnus fuses two passions to create a new way to look at architecture
Share: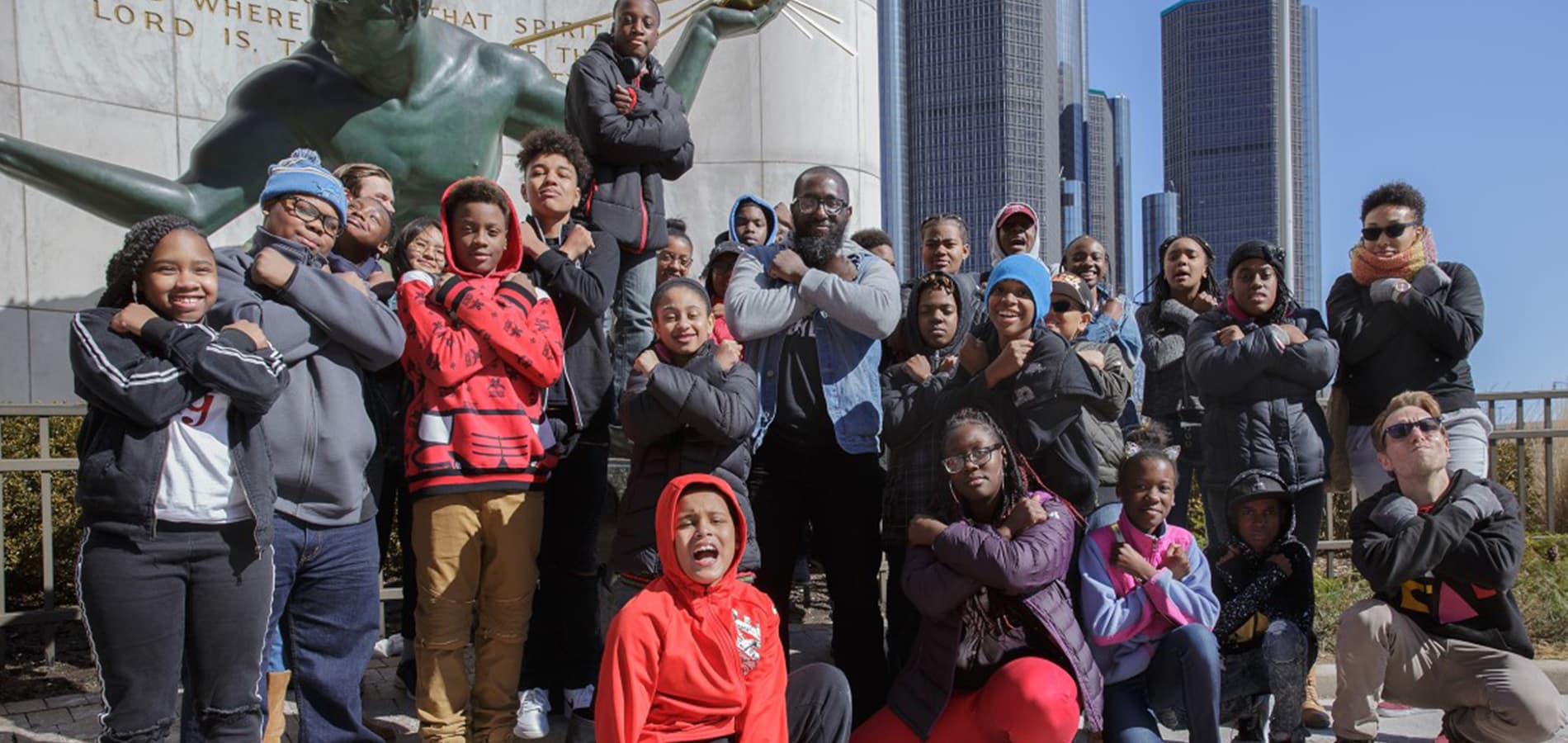 Michael Ford '06 grew up surrounded by music. His childhood home was located above a church-sponsored activity center on a block where everyone knew each other's names. The church would host everything from wedding receptions to kiddie disco nights, constantly filling the lower floor of the building with music.
Ford's love for music and community became a vital part of his life and his culture and informed everything he did. And then he found architecture.
"The first person to cultivate my interest in architecture, Mrs. Baker, was a strong advocate for the program at University of Detroit Mercy," said Ford, referring to his Cass Technical High School days. "She instilled a sense of confidence in us and made sure to connect us to additional resources."
One of those resources was Dan Pitera, University of Detroit Mercy School of Architecture & Community Development professor, now the dean of the school.
"As seniors at Cass Tech, Mrs. Baker brought our class to UDM to view final presentations for Pitera's design studio class," said Ford. "When the presentations concluded, Dan Pitera looked at us and said, 'you can do this too.' "
As Ford grew old enough to begin considering college, he thought about his community and the connections he made during his high school years.
"Detroit Mercy had a number of things which made it an attractive option — it was less than 15 minutes from my house, and I was worried about becoming homesick," said Ford. "The Detroit Collaborative Design Center was using design to approach issues unique to urban communities and I knew that would have a positive impact on students as we go into professional practice."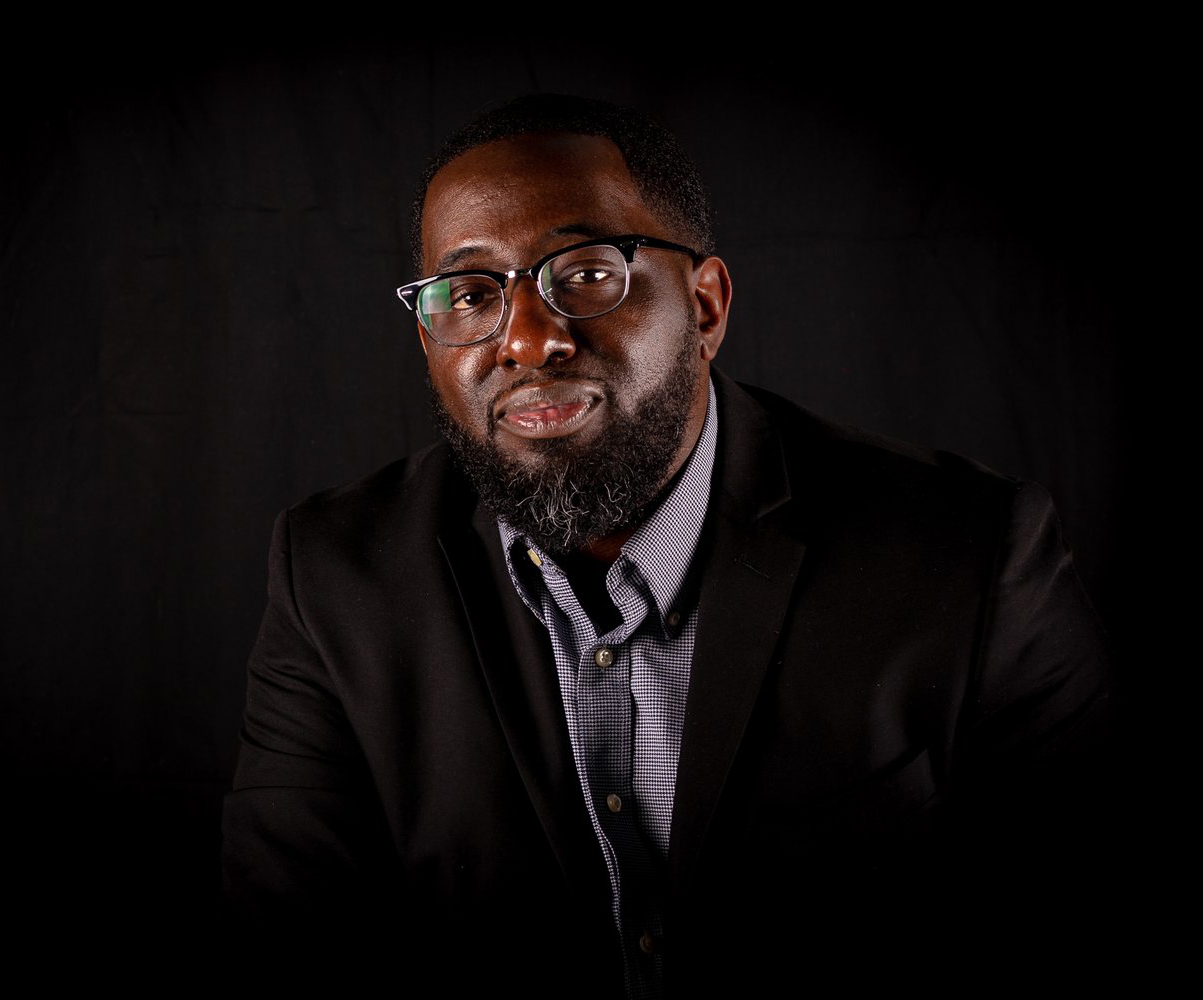 Once enrolled in the program, Ford learned firsthand one of the largest issues within the field of architecture — a lack of representation.
"One of the challenges when I was studying was connecting to professionals who looked like me and finding media and programs which featured Black architects, their design approach and design philosophy," Ford said.
What was a reoccurring theme and challenge during his undergraduate and graduate career became the problem that his work aimed to solve. Although it took a good friend to give him the nudge he needed.
"My friend, Eric Christian '06, was extremely passionate about incorporating hip-hop music into his presentations," Ford said. "We would always embed music, secret messages to each other, lyrics that no one else heard, but we knew what the emcees were saying. He was the one who encouraged me to make my thesis about the culture we loved."
From there, Ford's graduate thesis, "Cultural Innovation: Hip-Hop Inspired Architecture and Design," became a career catalyst and he continued to seek mentors who fueled his fire.
He landed his first job at Hamilton Anderson Associates, one of the most successful minority-owned firms in the country and owned by a Detroit Mercy graduate.
"Rainy Hamilton '79, one of the greatest architects in the city of Detroit, encouraged me to keep pushing my thesis and to find ways to share it with more people," Ford said. "Rainy funded my first trip to the National Organization of Minority Architects conference, where I presented my ideas, and he made sure I worked on any projects in the office which included music." 
While at Hamilton Anderson Associates, Ford worked on projects like the Louis Armstrong Park Renovation in New Orleans and the Motown Museum Expansion in Detroit. He also served as an adjunct professor at UDM, where he taught undergraduate courses.
"Becoming an adjunct was a humbling experience," said Ford. "The early introduction to teaching provided me with the confidence to create my own curriculum and go on to teach at various places."
With all these experiences in hand, Ford would go launch his own practice, BrandNu Design Studio, serve as the Artist-in-Residence at the University of Missouri-Columbia and founded the international program he called The Hip-Hop Architecture Camp.
"The Hip-Hop Architecture Camps, it's part of a longer process to create more diversity in architecture," said Ford.
According to a 2021 study by National Council of Architectural Registration Boards, less than 2% of architects in the United States are Black or African American.
"The camp sparks interest at an early age, but also provides resources for those who sustain interest and want to study in college," he said. "Annually we award a $10,000 Hip Hop Architecture Camp scholarship to a student going to study architecture. We also provide internships to high school students including opportunities to travel for internships in cities with great architecture, like Boston." 
Through the program, Ford's career comes full circle. Creating curriculum that empowers underrepresented youth to explore and excel in the field through music. Campers do music videos and there is a Hip-Hop Architecture Mixtape comprising tracks written by campers from across the country.
"Hip-hop reflects the built environment, and serves as an unsolicited, uncensored critique of architecture, urban design, and planning policies," said Ford during an interview with PBS Wisconsin. "As we introduce our young Black and Brown students to architecture, we're doing it in a way that sets them apart from their peers."
For more information on Hip-Hop Architecture Camps, visit hiphoparchitecture.com.
Share: