In-sync: Civil Engineering senior takes skating talents to global platform
Share: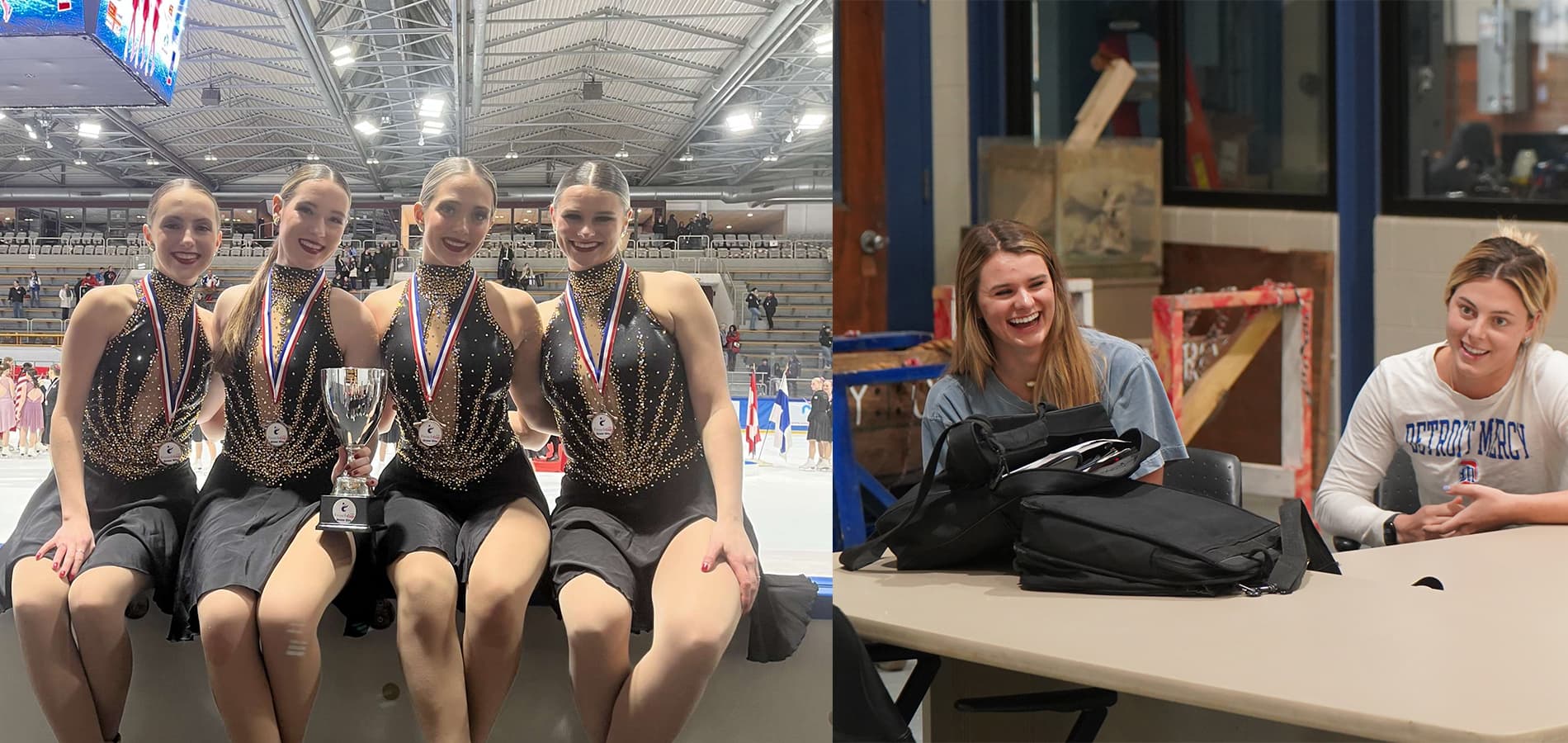 Catherine Cole has a lot of synchronization in her life.
She's in harmony as a Civil Engineering senior at University of Detroit Mercy, following in her parents' footsteps to study engineering on the McNichols Campus.
Cole also is in step on the ice as part of the Crystallettes synchronized skating team, perfecting her skating in tune with 11 teammates when not taking classes, studying or working in the engineering field.
Just recently, during her final semester as a student at Detroit Mercy, Cole and her teammates took their cohesive skating to a global stage.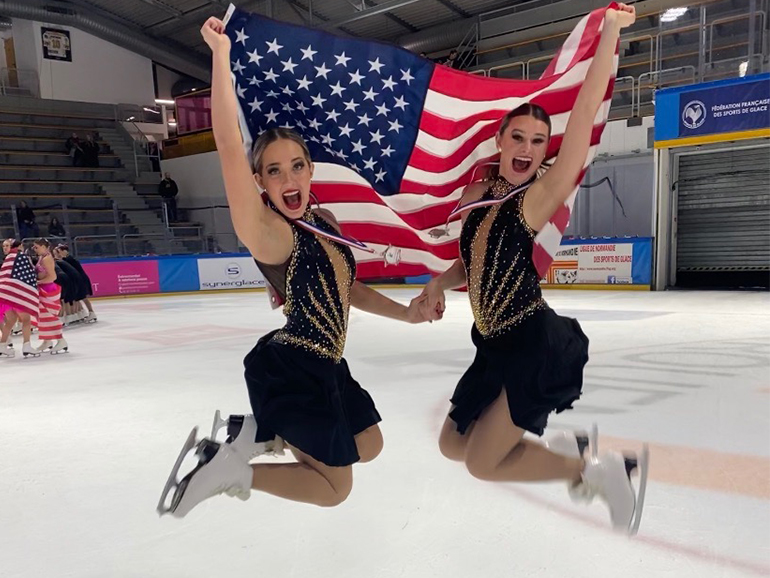 Cole and the Crystallettes, a team based out of Dearborn, Mich., represented the United States competing as part of an Elite-12 synchronized skating exhibition Jan. 16-22 and Jan. 30-Feb. 5, in France and Austria in the French and Mozart Cups, respectively.
For Cole, who has been on the ice in some capacity since she was 3 years old and has dedicated years of time and work to skating, it was a special experience.
"Taking the ice and representing the United States of America, it was very honorable," Cole said. "It goes to show that all of the hard work that we put in, was all worth it."
It was a trail-blazing showcase as well, with Cole and the Crystallettes among the first Elite-12 teams in the world to compete with 12 competitors in synchronized skating. The Crystallettes have 16 women on the team with 12 taking the ice for performances and are just one of two Elite 12 teams in the U.S., the other the Haydenettes in Boston.
It's all leading up to an ultimate goal: Getting synchronized skating in the Olympics.
"Normally we have 16 girls on the ice and this year we have 12," Cole said. "Synchronized skating isn't currently in the Olympics, the Elite-12 is that next step. We're judged more intensely, our routines are tighter, and our elements are a little bit harder."
Representing the red, white and blue was a culmination of four years of hard work, both at the University and on the ice.
"During my freshman year of college, I decided that I wanted to take a little step back from skating because of how competitive skating and the engineering field are," she said. "Once I got my bearings back of adjusting to the rigorous system of engineering, class load and everything, during the middle of my junior year, I was able to get back into skating."
The hard work on the ice goes far beyond her time at the University. Cole, who started synchronized skating at 11 years old, played hockey at an early age before moving to figure skating. The ice rink's been a second home for the Cole family.
"My Dad plays hockey, I have three younger brothers and they all play hockey," she said. "It's definitely something that I don't think I could live without. I loved it and still love it. It's always been a part of my life.
"There's no offseason for skating," she added. "It's usually in the winter, but summertime is always conditioning time, so there's never really time off. I skated very intensively, especially through middle and high school. I think it's the most intensive-type training I've ever done."
Like with skating, Cole has been in sync with engineering her entire life. Her parents — Trevor '99 and Kimberly (Kuderik) Cole '96, '03 — met at the University while pursuing engineering degrees.
However, unlike her parents, who are mechanical engineers, Cole chose a different engineering pathway.
"I didn't want to steer away from engineering just because I see what my parents do," she said. "They both work in the automotive field and that's not what I want to do.
"But I love math and science, I love to tinker with things, so I shadowed a bunch of different civil engineering companies, electrical, mechanical. But through my shadowing experience and talking with different people, I figured civil (engineering) might suit me best."
Cole's always felt at home at the University and that helped when it was time to pick a college after graduating from Gabriel Richard Catholic High School, south of Detroit.
"Both of my parents went to Detroit Mercy, so I felt that I kind of needed to carry on the legacy. But I also liked how small the class sizes were and how everything seemed like a community at the University, even when I visited as a high school student, it had a sense of community," she said. "That's why I chose Detroit Mercy."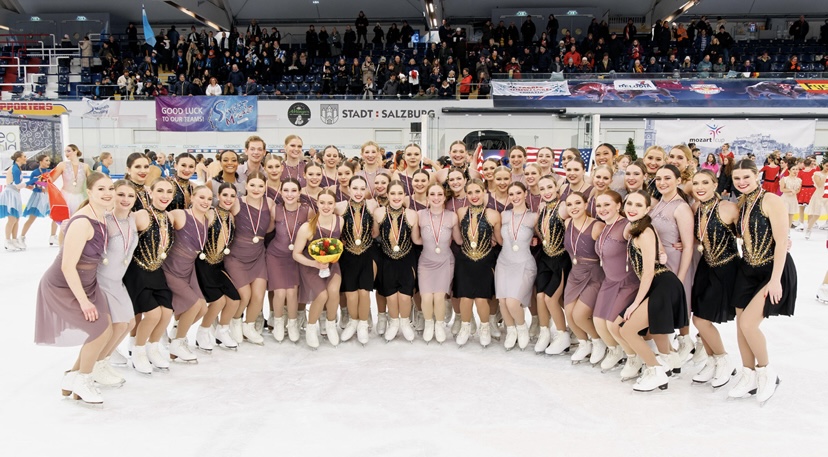 And Detroit Mercy has given her the opportunity to flourish, athletically and professionally.
"My professors, they've all been super supportive and I'm really grateful for that," said Cole, who practices with the team at least four days each week. "Dr. Dutta, Dr. Hoback and Dr. Rihana-Abdallah, they've allowed me to send my homework, since I'm not going to every lecture, to show them that I'm keeping pace with everything.
"I'm very grateful for their flexibility and their consideration towards my schedule."
Alan Hoback, professor of Civil, Architectural and Environmental Engineering at Detroit Mercy, has seen first-hand the dedication Cole has put into skating while taking her engineering courses and workload seriously.
"She's committed, getting up at 4 a.m. for practice," Hoback said. "She was gone twice, each for a week and both times, she got her work done for my classes in advance. It's straining, but she's keeping up.
"She's on a team of students in the capstone course with friends that she made here. When she's on-campus, I always see them together. She's interested in environmental engineering and working on a team project to clean up a contaminated site."
Her co-op experience, a vital part of any College of Engineering & Science undergraduate student's career, has also proved to be pivotal.
"I was fortunate to get a co-op my freshman year and I've been with them ever since, I work for Wade Trim currently," Cole said. "They hit all of the bases with civil engineering, and I've found with the mix of interning, that I really like the construction, environmental and water aspects."
Both engineering and skating have been anchors in Cole's life and that doesn't look like it's changing anytime soon.
"I plan on skating next year in the same intensity that I do now," she said. "That'll be another shift, instead of going to school, I'm going to work. My employers are super supportive of my skating and I think they'll allow me to still continue, to have that work-life balance."
In the top left photo, Cole is on the far right, sitting next to three other synchronized skating teammates. In the photo to the right, Cole is on the left sitting next to a classmate inside of the College of Engineering & Science Building's high bay.
— By Adam Bouton. Follow Detroit Mercy on Facebook, LinkedIn, Twitter and Instagram. Have a story idea? Let us know by submitting your idea.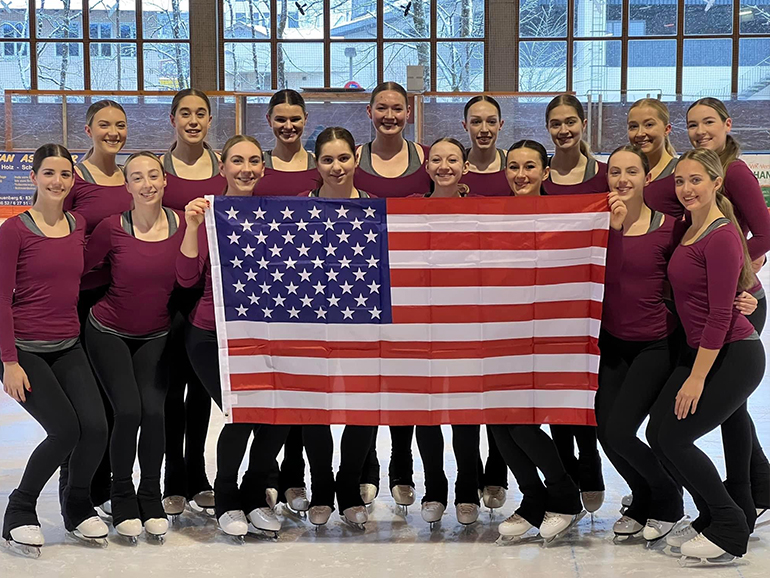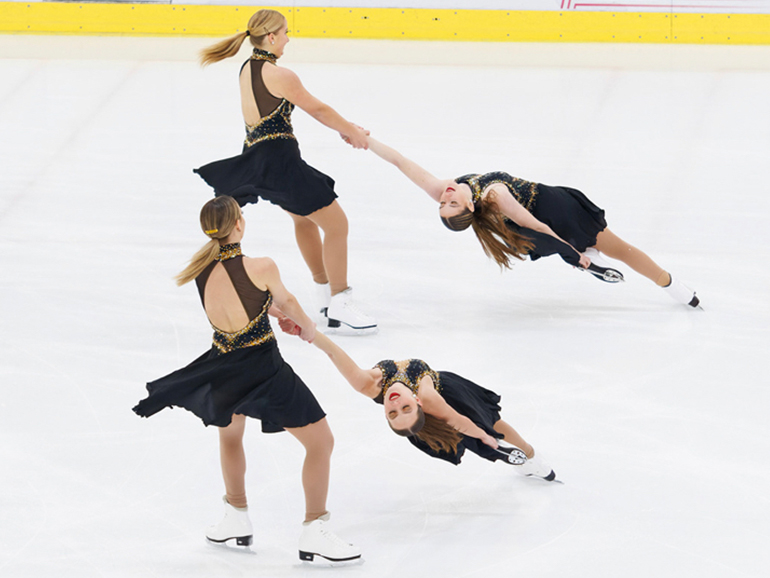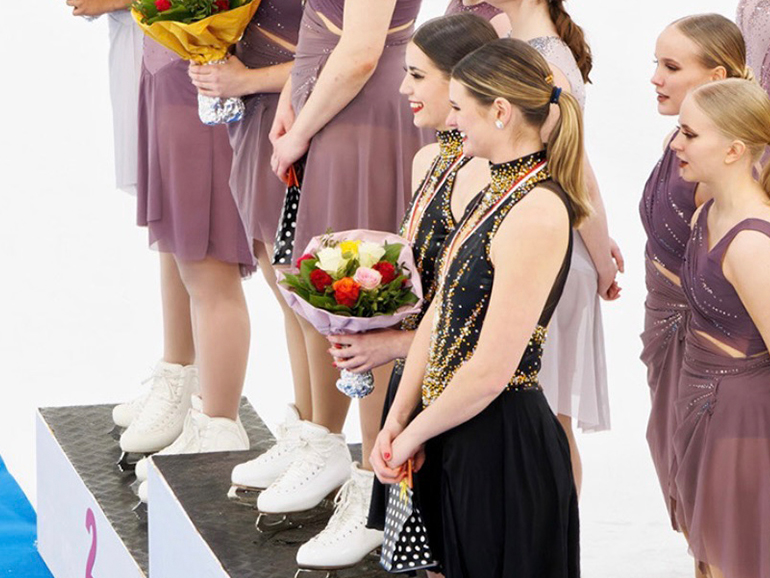 Share: