Antoine Davis sets NCAA record for career 3-pointers
Share:
Detroit Mercy men's basketball graduate senior Antoine Davis etched his place in the NCAA Division I record books on Saturday, Jan. 14, taking over the top spot all-time in career 3-pointers made.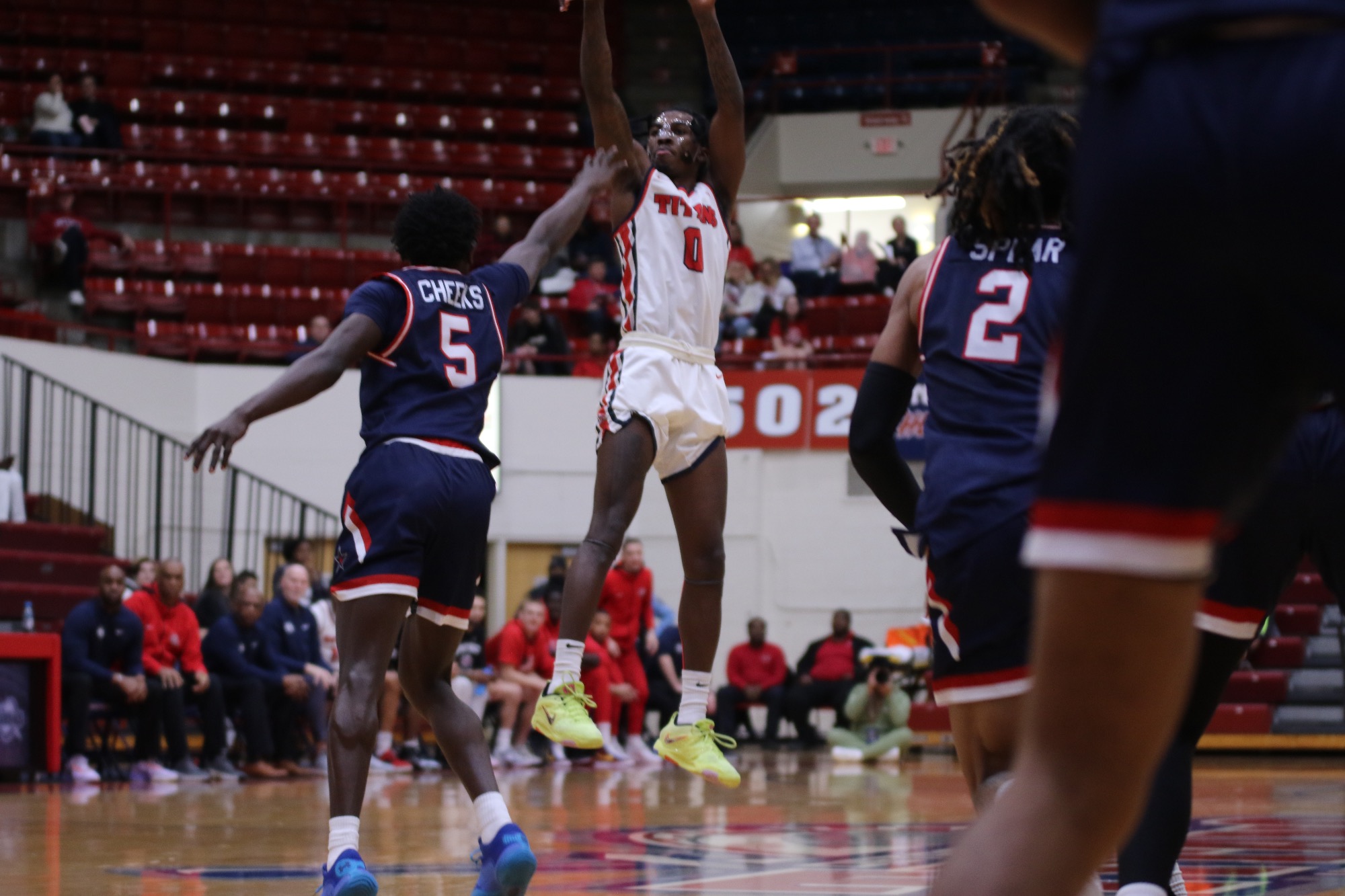 Davis made a Titan single-game, school-record 11 3-pointers and scored 41 points as Detroit Mercy defeated Robert Morris 87-75 at Calihan Hall.
His 11 3-pointers during the contest vaulted Davis past Oakland's Travis Bader (504) and Wofford's Fletcher Magee (509) as he became the career leader (513) in 3-pointers made by any Division I men's basketball player ever.
Davis also moved into third place all-time in career scoring (3,232 points) in NCAA Division I history, just 17 points out of second place all-time and 435 points behind Pete Maravich's record of 3,667 points.
He hit eight 3-pointers in the first half to clinch the record by halftime of the game with the Colonials. Davis already holds NCAA records for 3-pointers by a freshman (132) and consecutive games scoring in double figures (130).
Following the weekend, Davis was also named the Horizon League Player of the Week for a league-record 11th time in his Detroit Mercy career.
The Titans improved to 3-5 in the Horizon League standings and next play at home Monday, Jan. 23, hosting rival Oakland.
Full Media Coverage
Associated Press — Antoine Davis on scoring binge at unheralded Detroit Mercy
Detroit News — College hoops has a new 3-point king: Detroit Mercy's Antoine Davis
Detroit Free Press — Antoine Davis sets career NCAA 3-point record in Detroit Mercy's 87-75 win over RMU
ESPN.com — Detroit Mercy's Antoine Davis sets NCAA D-I career 3-point record
BleacherReport.com — Detroit Mercy's Antoine Davis breaks NCAA Division I career 3-point record
NCAA.com — Men's basketball career scoring leaders
WDIV/Channel 4 — Detroit Mercy's Davis sets NCAA career 3-point record
WXYZ/Channel 7 — Davis sets new NCAA career 3-point record
Share: