Latest News
Featured News
June 14, 2018
The University of Detroit Mercy men's basketball program welcomes a successful and veteran coach to lead the Titans back to championship contention as Mike Davis was named the 22nd head coach in program history.
Read the full story
June 18, 2018
University of Detroit Mercy is making it easier than ever to get involved in environmental issues like water quality, global warming, air quality or waste management with its accelerated Environmental Engineering master's program.
Read the full story
News
June 11, 2018
June 11, 2018
June 08, 2018
May 30, 2018
May 23, 2018
See More News
Featured videos
Celebrate Spirit!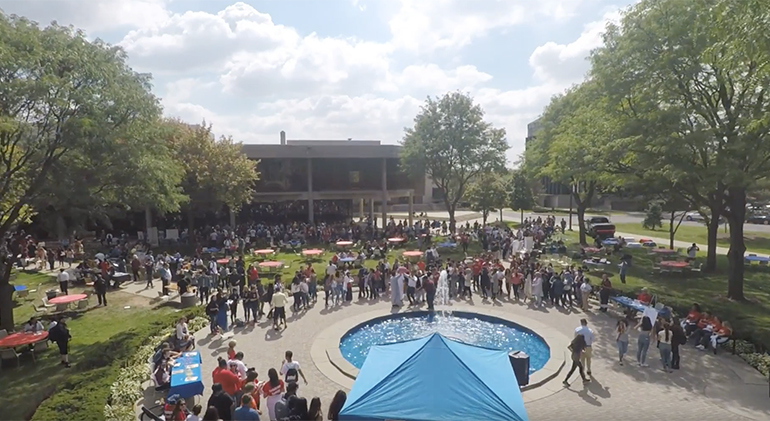 Detroit Mercy in the News
College students invent devices to help disabled vets
The Detroit News | 4/19/18
Seniors from University of Detroit Mercy presented devices like detachable drive units for manual wheelchairs, accessible sink installations, a harness for those who uses walkers and a leg flexure for a veteran with edema.
GM engineers lead robotics mentoring in Southwest Detroit
Detroit Free Press | 4/7/18
Detroit Mercy alum Joaquin Nuno-Whelan's role as chief engineer for General Motors full-size SUVs keeps him plenty busy. But helping Southwest Detroit high school students build robots and learn engineering could be the best vehicle he will make for his employer.
Accidental activist: life changes lead dentist to speak on opioid harms
American Dental Association | 3/26/18
At the time of Sean and his grandmother's deaths, Michael was in his first month of dental school at the University of Detroit Mercy School of Dentistry. He took a week off and returned to school still grieving, but without any time to dwell on the pain. 
Mike Ash Starts Local Company to Attack Hunger
SEEN Magazine | 3/29/18
In 2011, Saint Clair Shores resident Mike Ash started a company, Attack Hunger, to deliver food to at-risk women and children in Detroit. Several years later, the 34-year-old estimates he's delivered tons of food to shelters throughout Metro Detroit.
Alumni News
Art abounds in Live6 neighborhood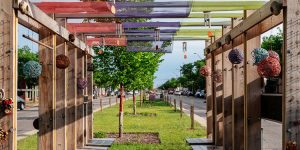 As the neighborhoods around University of Detroit Mercy's McNichols Campus re-energize, they start to develop a vibe all their own. People are noticing. In the most recent edition of the online Detroit-neighborhoods-focused ModelD, writer David Sands looks at all the art — both public and for sale in galleries — …
From football player to nun, one alumna's story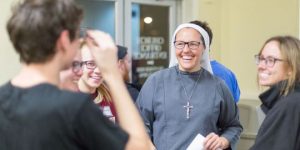 With the big basketball news University of Detroit Mercy announced yesterday, it would have been easy to overlook this inspiring story about another Titan basketball player, Anne Yoches '01, that ran in the Detroit Free Press. Yoches was a basketball star when she attended Detroit Mercy while she majored in …