Featured News
October 22, 2021
The lecture focuses on the book, "Teaching and Designing in Detroit: Ten Women on Pedagogy and Practice," edited by former Dean Stephen Vogel and Professor Libby Balter Blume.
October 21, 2021
The story follows Antigone, daughter of Oedipus, as she defies her politician uncle Creon to give her brother a proper burial, even though the act is punishable by death. Antigone's act of civil disobedience sparks a struggle between individual and state in this timeless tale which resonates in contemporary politics.
News
October 19, 2021
October 19, 2021
October 19, 2021
October 15, 2021
October 12, 2021
See More News
Be the best you through service learning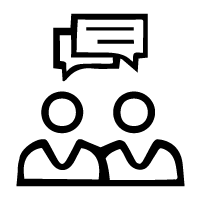 Do you have an idea for a story?
We love to share information about a new program or event, or the success of a student, faculty or staff member. Let us know the basics on this form below and we will take it from there. Submit your story.
Alumni News
Get to Know: Jenifer Young '18, '20, doing God's work in the media
Fri, 15 Oct 2021
Jenifer Young '18, '20 remembers what she felt on her first day of classes on Detroit Mercy's McNichols Campus. "I was standing in front of the Commerce and Finance building and holding my books and being so excited about the idea that one day I would be graduating," she said. …
Class project connects PA students, alumni to talk shop
Tue, 12 Oct 2021

Service learning is an important part of the University's Physician Assistant program. Assistant Professor Kelli Frost generally assigns students in her first-year Introduction to the PA Profession class service work in healthcare settings. She says the students gain important skills, as well as a deeper understanding of the field. But …