Featured News
August 19, 2022
University of Detroit Mercy Professor Juan Carlos Flores is the recipient of a $295,000 grant from the National Endowment for the Humanities (NEH) to create the first critical edition of writings by 13th Century philosopher Henry of Ghent.
August 17, 2022
University of Detroit Mercy's 2022-23 academic year officially began Aug. 16 with the annual President's Convocation on the McNichols Campus. President Donald B. Taylor presented his vision for Detroit Mercy during his first State of the University address.
August 16, 2022
Alumnus Richard Dolinski '61, '63, '66 used his University of Detroit degrees to springboard a 32-year career at Dow Chemical. At 81, he continues to pursue innovative and research-intensive approaches to education and childhood development.
news
August 19, 2022
August 03, 2022
August 02, 2022
July 15, 2022
July 08, 2022
See More News
Be the best you through service learning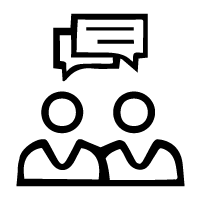 Do you have an idea for a story?
We love to share information about a new program or event, or the success of a student, faculty or staff member. Let us know the basics on this form below and we will take it from there. Submit your story.
Detroit Mercy in the News
Alumni News
Get to know: Richard Dolinski '61, '63, '66, from chemist to community activist
Wed, 17 Aug 2022

Richard Dolinski '61, '63, '66 used his University of Detroit degrees to springboard a 32-year career at Dow Chemical. With the company, he held prestigious positions such as president of Dow Automotive and corporate vice president.  But perhaps his most impactful professional accomplishments exist outside of his tenure at the long-time …
Jesuit justice and ecology efforts are subject of talks Aug. 8 and 9
Tue, 02 Aug 2022

Jesuit Fathers Xavier Jeyaraj and Ted Penton will offer two brief panel presentations on Jesuit efforts in social justice and ecology from a global and national perspective followed by a discussion on the Detroit context. The first discussion is from 10-11 a.m. Monday, Aug. 8, both virtually as well as in-person in Room 139 of …