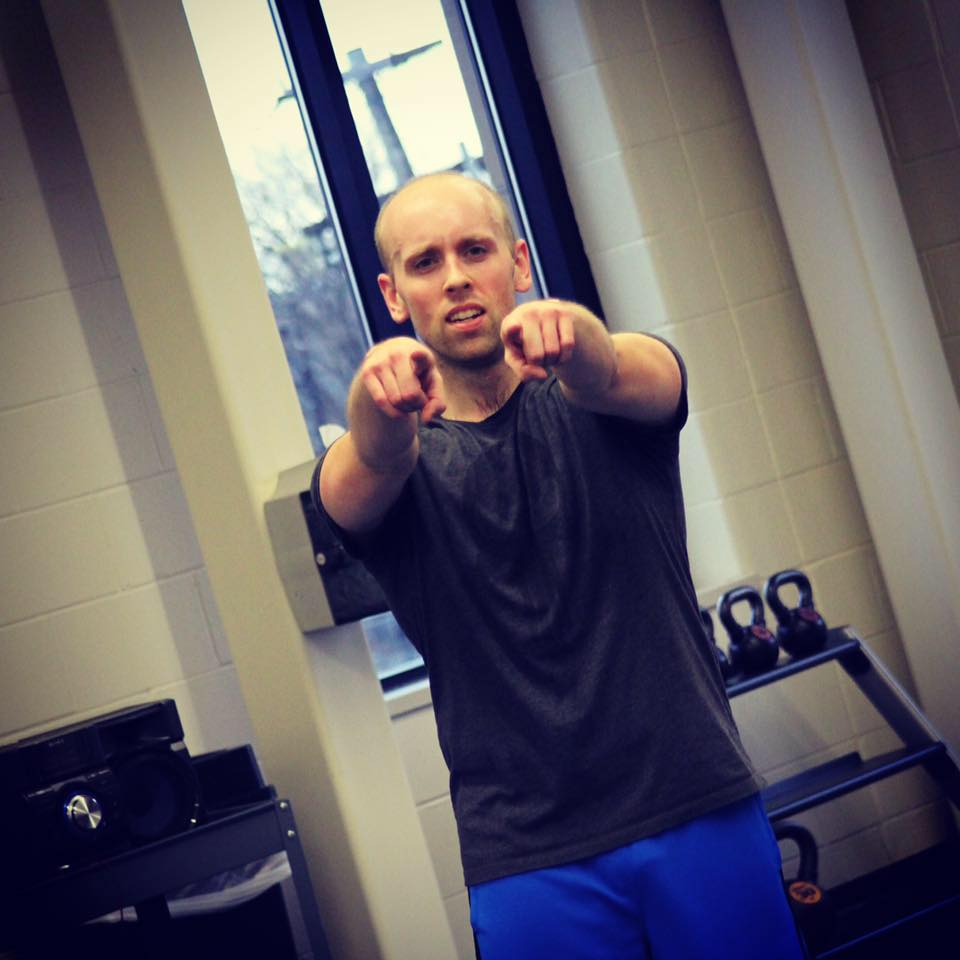 What is personal training? Motivation, physical prescription, and instruction. A personal trainer will help you with your fitness goals by catering your workouts to YOU. Correcting imbalances, building strength, losing weight, or simply staying in shape, a personal trainer will keep you accountable and on task.
Why do I need it? Personal training isn't for everyone, but if you have trouble staying motivated, don't know how to progress your workouts, or don't know the first thing about physical fitness, a personal trainer can help. With the rise of chronic diseases like obesity, personal trainers know how to get started on the path to a healthy lifestyle.
If you want to put on muscle mass, a trainer can create a workout for you. If you want to lose weight, a trainer can help you. Along with the physical aspect, a trainer can put you in contact with a nutritionist to help create the perfect meal plan for your goals.
Contact personal trainer Matt Chesley at 313-993-1784 or cheslemd@udmercy.edu for more information. Or come see Matt Monday through Friday between 10 a.m.-6 p.m. for a free assessment.
 

Rates

Student Prices
$30 (1 session)
$85 (3 sessions)
$125 (5 sessions)
$240 (10 sessions)

Staff/Faculty Prices
$35 (1 session)
$105 (3 sessions)
$160 (5 sessions)
$300 (10 sessions)

Buddy Prices
$50 (1 session)
$140 (3 sessions)
$200 (5 sessions)
$340 (10 sessions)


Payment is now available via Employee Payroll Deduction. See the front desk for details.

 

Testimonials

I have been working out with Matt Chesley going back to 2019 while I was recovering from a back injury. Recently as Covid restrictions have been loosened I aggravated my back problem once again. In late August 2021 I began working out in person with Matt on campus at the fitness center once again, coming in at 205lbs. In the past two months I have lost 30lbs while beginning to build strength in my back and increase muscle mass. With Matt's guidance in combination with consistent use of my Peloton bike I'm getting in the best shape of my adult life. Thank you for working with me to make this significant and sustainable improvement which is allowing me to get to a stronger, healthier, better place!
-Michael Berryman

I've learned a lot – not just the different kinds of exercises – but that I'm able to do a lot more than what I thought. Every time I said, "I can't." followed by many, many expletives – which was a LOT, by the way. Matt always answered, "Yes you can." And he was always right – and made me prove to myself that he was right... 
He introduced me to a new way of working out that I didn't think I would enjoy. Now I'm looking forward to continuing what we've started as I continue on my fitness journey. 
-Christine Busque

Thank you for giving me the confidence in myself... Because of you I have a healthy life and can work out with knowing what works for me.
-Kim Jordan

I can't thank you enough for all your guidance over the last year.  Last September I was very nervous about working with a trainer, and it turned out to be such a positive experience for me.  I'm signing up for a boot camp class through our city's community center and I bought myself some resistance band and an exercise ball.  I'm determined to continue exercising at least 3 times a week.  Thanks to you, I now have the confidence to exercise and will feel like I know what I'm doing. 
-Lynn McLean

Matt is very dedicated, focused and driven by his passion to stay fit and live a life of good health and wellness. He exposes his trainees to a variety of physical fitness exercises that will promote endurance, mental focus and toughness as well as an attitude of "I can do it," which is the best feeling to experience in the world. He had challenged me to some tough workouts and upon completion I stated that I didn't know I could do that!
-Norma Goodlett

 I was a little intimidated at first, given that I didn't feel physically fit and didn't want to embarrass myself if I could not perform certain tasks. But it was a legitimate judgment free zone. Matt walk me through each exercise and the proper formation and mechanics of each. He pushed me to my limit and even motivated me to work beyond that. . With his help I was able to get my body toned (to which I received many compliments on my wedding day) and best of all I was able to lose weight in the process. I was not expecting to lose weight but that is major bonus points.
-Sharon T. Colon

 

About Matt Chelsey

Matt Chesley joined Detroit Mercy in 2012 with the opening of the Student Fitness Center. In his years as University Recreation's Manager (previously Fitness & Equipment Coordinator), Matt has developed new fitness classes, created the Detroit Mercy Biggest Loser and lost more than 70 pounds. In August 2015, he became a NASM Certified Personal Trainer with specializations in Fitness Nutrition and Cardiorespiratory Training for Fitness. Let him help you reach your goals!

 

Frequently Asked Questions

Q: Is the personal trainer certified?

A: Yes. Matt carries a lifetime certification from the National Academy of Sports Medicine.

Q: What does the personal trainer specialize in?

A: Matt can help with all fitness needs, but fitness nutrition and weight loss are his prime areas of expertise.

Q: I just want to tone. Can the trainer help me with that?

A: Matt can, and has, helped with that issue.

Q: I'm a student. Is there a discount for me?

A: Yes. Student, Employee, and Buddy rates are available.