Student Accounting Office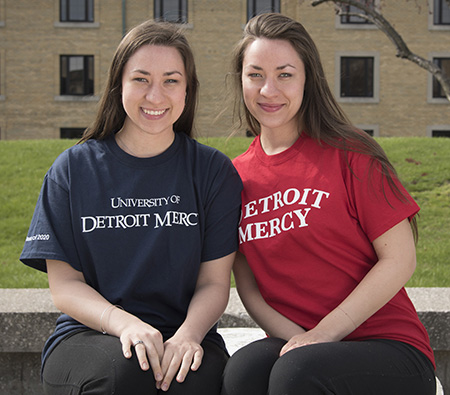 Welcome to the Student Accounting Office (SAO).  We provide timely, consistent accounting services to all Detroit Mercy students.
Student Accounting can:
Help you to register when there is a financial hold on your account.
Explain charges on your student invoice.
Explain how to petition for refund.
Explore optional payment plans.
Provide you with detailed statements of your tuition, fees, financial aid and payments.
Assist with loan consolidations, deferments and cancellations.
Take payments for your Detroit Mercy tuition and fees.
See Payment Options below.
Frequently Asked Questions
See our Student Accounting FAQ page for more answers about payments, billing, refunds, tax form 1098T, and more.
About the SAO
 

Meet the staff

 

What is SAO?

The Student Accounting Office, formerly known as the Bursar's Office, provides accounting services to students and University faculty and staff.

Major services provided to students include cashiering, set up and handling of payment arrangements, counseling regarding student tuition and loan accounts (i.e., Perkins, Health Profession Loans and Nursing Student Loans) and resolution of billing issues.

Additional services provided by SAO include processing of Variance Committee petitions, agency placement for delinquent tuition and loan accounts and assessment of miscellaneous student fees.

All services provided by the Student Accounting Office are offered at Room 40 in the Fisher Administration Center on the McNichols Campus.

What we do

The SAO provides operational and service support for students and University faculty and staff.

Operational Support provided by Student Accounting

Manages student Accounts Receivable.
Liaison for Cashnet Payment Plans.
Issues monthly student statements.
Collects student payments and applies them to student accounts.
Bills the third party payers for student tuition.
Disburses refunds from student accounts and distributes financial aid refund checks and direct deposits of refunds.
Applies charges originating throughout the University to student accounts.
Issues student tax statements (Form 1098-T).

Service Support provided by Student Accounting

Resolution of student billing issues.
Provides counseling to students and their families regarding educational finances and makes payment arrangements.
Chair of the University Variance Committee, which is a committee established to review appeals for student refunds when a student withdraws from classes due to extenuating circumstances. Appeals must be submitted within one calendar year of the withdraw date.
Manages campus based loan programs

Carl Perkins Loan
Health Professions Loan
Nursing Student Loan
Detroit Mercy Loans

The Student Accounting Office fulfills all of these responsibilities and many more. Further information can be obtained by calling 313-993-1422.
The following payment methods are available with the Student Accounting Office:
Cash, check or money order
Electronic check (online, no fee)
Credit card (online, see below for fees)
International payments only can be made online with Flywire

See "Make a payment" below for more details on payment methods.
 

Make a payment

Pay online

Students must pay online through My Portal if using a debit/credit card or electronic check. Please note:

Electronic Check – There is no fee for payments made by electronic check using your bank's routing number and your account number.
Credit/Debit Cards – A service fee of 2.75% (for domestic cards) or 4.25% (for international cards) will be charged when you make an online payment using a credit or debit card.  We accept Mastercard, Discover, American Express and Visa.

Follow the steps below to pay online:

Go to your Student Account page using your My Portal sign-in.
Select "Pay Now * (Cashnet)" to go to the Transact/Cashnet payment site.
Select "Make a Payment."
Choose the appropriate payment type from the available items.
Enter the amount to pay and choose "Add to payment"
Scroll to the bottom of the page to select "Continue."
Choose your preferred payment method and fill in the required information.

Your payments can be viewed in your portal immediately after the payment has been processed and approved through your bank.

Mail your payment

You may mail your payments – including your Student ID number – to the following address:

University of Detroit Mercy
Attn: Cashier, SAO
4001 W. McNichols Road
Detroit, MI 48221

When mailing:

Include your Student ID Number on your check.
Allow at least eight business days for mailed payments to be processed to your account.

Pay in person

Visit the Student Accounting Office (SAO) on McNichols Campus in the Fisher Administration Center, Room 40 (Ground Level). Note which payment methods the SAO cashier can accept in person:

ACCEPTED: Cash, check or money order

NOT ACCEPTED: Credit/debit card payments are not accepted in person.  Card payments must be made online (see above).

Employer-Paid Tuition

Third-Party Billing — The University bills employers directly for the costs their employees incur. Contact the Human Resource or Personnel department at your place of employment to find out if your company offers this benefit. If so, the student must submit documentation prior to each term to the Student Accounting Office that clearly indicates who is to be billed for the tuition and fees. Employer vouchers should be submitted before the first day of the term.

Tuition Reimbursement — The University will allow students to register without a down payment if their employers offer tuition reimbursement benefits.

To take advantage of this plan, prior to the beginning of each term/semester the student must furnish a letter on the company's letterhead stating that the student is employed by the company and that the company will reimburse the tuition and fees incurred for that student. Payment is deferred up to 60 days after the end of the term. Students in the program cannot register owing more than one past term. Your letter can be faxed to 313-993-1414, Attn: C. Fletcher or scanned and emailed to fletchec@udmercy.edu. Please include your student ID number on the letter 

Michigan Trade Exchange

The University will accept Michigan Trade Exchange Dollars for tuition payment however, note that:

Payment is limited to one semester at a time.
Trade Dollars are accepted for up to full time undergraduate tuition only.
Select programs at capacity will be exempted from Trade Dollar participation.
Residence Halls and meal plans are exempted from Trade Dollar participation.

To use Michigan Trade Exchange Dollars you must contact Cheryl Styczynski at 313-993-1421 or styczycl@udmercy.edu

 

Payment plan options

Pay the balance in full and avoid any additional fees.
Your tuition may be deferred if you submit documentation that verifies you are eligible for tuition reimbursement benefits from your employer.

If you would like to pay in installments, you must enroll in an interest-free monthly payment plan. See the Monthly Payment Option section below for information.

 

Monthly payment options

To help you afford your education expenses, Detroit Mercy offers interest-free monthly payment options.  These options allow you to spread out your payments. You can enroll in:


Annual Plan – for the academic year – nine or 10 monthly payments
Semester Plan – Fall-only or Winter-only – four or five monthly payments

Enrollment deadlines

To take advantage of the longest plans (10 monthly payments for Annual plan; five monthly payments for single-semester plans), you must enroll by the "longest plan" deadlines in the table below. After the longest plan deadlines, the number of months offered decreases (increasing your monthly payment). Enrollment for shorter monthly plans is required by the "shorter plan" deadlines shown.

Deadlines and fees for monthly plans

| | | | |
| --- | --- | --- | --- |
| | Annual plan | Fall only | Winter only |
| Enrollment fee | $60 | $35 | $35 |
| Enrollment begins | July | July | December |
| Longest plan deadline | Aug. 1 | Aug. 1 | Jan. 1 |
| Shorter plan deadline | Oct. 1 | Oct. 1 | Feb. 1 |

Transact Campus Smartpay, powered by Cashnet, is the third-party electronic payment processor for Detroit Mercy's monthly payment options. You will have access to payment information and support from Transact/Cashnet representatives by phone or online:

Phone: 888-381-8054 , option 1
(Monday through Friday, 8 a.m. to 9 p.m. EST)
Online: Automated account access 24 hours a day via the Transact/Cashnet payment portal. Go to your Student Account page to access Transact/Cashnet.  (Note that although the payment processor goes by "Transact," the payment website is at cashnet.com. Use the links found on your Student Account page to access the site.)

Fees and payment methods

The enrollment charges for the monthly payment options are:

$60 enrollment fee for the annual plan (for full academic year)
$35 enrollment fee for each semester plan (Fall or Winter term only)

You can set up the following payment methods:

checking account
savings account
credit card *
debit card *

* Credit/debit card payments to Transact/Cashnet will be charged a 2.75% service fee (4.25% for international cards) for monthly payments. (Service fees do not apply to payment of enrollment fees.) Checking and savings account payments do not incur service fees.

Although the Transact/Cashnet system defaults to automatic monthly deductions, you can deselect this option if you prefer to sign in each month to make your payment manually.


Annual Plan calculation

When signed into the Transact/Cashnet system set up a plan (as shown below), you will see a link, "Use payment plan calculator," which can help you choose your ideal plan amount.

The Annual Payment Plan is available to cover any out-of-pocket costs for both Fall and Winter semesters.  You will have to include Fall charges as well as anticipated costs for the Winter semester.  For example, if you plan to take the same amount of credit hours for the Winter semester as you are taking in the Fall, then you would double your Fall amount to project the costs for the Annual Payment Plan.  You cannot enroll in an Annual Payment Plan for the cost of only one semester.

Don't forget to deduct the financial aid (grants, scholarships and loans) that you are accepting for both semesters.  Again, look for the payment plan calculator within the Transact/Cashnet system, which can help.

How to set up a plan

Monthly payment plans are set up using the Transact/Cashnet system. To set up a plan:

Go to your Student Account page using your My Portal sign-in.
Choose Payment Plan * (CashNet) to go to the Transact/Cashnet payment site.

Select Payment plans, and View payment plan options.
Follow the prompts to select and set up your payment plan.  You'll also see the "payment plan calculator" link at this point.

Students can also give access to parents to enroll in a Payment Plan, by selecting the "Send a payer invitation" button on their Overview page. When the parent receives the invitation through their email, they will be given a PIN, password, and link where they will be connected to the student's Overview page, so they can click the Payment Plans and View payment plan options links to enroll.

For more information about these interest-free monthly payment options, contact either Transact/Cashnet (above), or contact the Student Accounting Office.

 

Administrative withdrawal policy

Students who have enrolled in classes but have not made a payment or payment arrangements by the payment due date will be notified of the University's intention to withdraw them from classes. The due date is six business days before the first day of the term. This policy does not apply to those students who have received financial aid awards. Students who still have not made satisfactory arrangements by the end of final day of registration will be dropped from their classes.

Students who are withdrawn lose their enrollment in the classes they were registered for and must follow the normal add/drop policies to be re-registered into class. This requires obtaining instructor's signature and advisor's signature for open classes that have met or are closed and advisor's signature for open classes during the add/drop week. A late registration fee will be also assessed for those re-registering.