Scholarship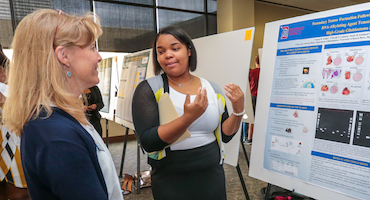 As foundational component of higher education and other evidence-based professions, research is the systematic process of the collection and analyzation of information that will contribute to a body of knowledge. Academic research focused on teaching and learning may be conducted to further understanding on a variety of topics. The topics could be discipline specific or may focus on the educational process itself. 
Scholarship of Teaching and Learning (SoTL) 
The Scholarship of Teaching and Learning is the process of applying a scholarly perspective to the teaching and learning activities. This requires the same use of inquiry, analysis, and methodology used in other research efforts with the goal to publicly share and expand the body of knowledge related to teaching and learning. 
In the past, teaching was largely considered to be an individual pursuit, where SoTL evolved in response to a desire to use, contribute to, and disseminate research on learning and teaching. We argue that SoED is a similar response to a desire to use, contribute to, and disseminate research on educational development (Kenny et al., 2017).
Different research disciplines can have building principles based on the context of the subject matter. Felten, proposes five guiding principles of SoTL to provide a foundation and lens for analysis of these scholarly works (Felten, 2013).   
Principles of Good Practice in SoTL
Inquiry focused on student learning

Grounded in context

Methodologically sound

Conducted in partnership with students

Appropriately public
The primary goal of SoTL is "improving our students learning, using evidence-based approaches" (Prosser, 2008). Through this process educators are able to provide context and direction to their teaching practices in a higher education environment where evidence of effectiveness is becoming increasingly important. Leveraging SoTL practices to critically think about and examine teaching practices provides benefits to both students and faculty.
University Research Resources 
Detroit Mercy has support and resources for University research projects. For details please refer to the links and references below. 
IRB Review: Institutional Review Board insures that projects comply with federal regulations
OSPRA: The Office for Sponsored Programs and Research Activities provide support for external funding resources, compliance documentation, and the promotion of scholarly works.
OIR: Office of Institutional Research is the official source for all institutional reporting of University related data
UDMPU Faculty Research Awards: Internal Research Grant Fund of research funding available to faculty 
Celebrating Scholarly Achievement The University of Detroit Mercy supports scholarly and creative activity with this annual event
Additional SoTL Resources
International Society for the Scholarship of Teaching & Learning (ISSOTL) 
Journal of the Scholarship of Teaching and Learning (JoSoTL) - an open journal for the distribution of SoTL articles in higher education. 
References
Felten, P. (2013). Principles of good practice in SoTL. Teaching & Learning Inquiry: the ISSOTL Journal, 1(1), 121–125. http://doi.org/10.2979/teachlearninqu.1.1.121?refreqid=search-gateway:f284ce62cb4a5b72c42f0ae6ce230cd3
Kenny, N., Popovic, C., McSweeney, J., Knorr, K., Hoessler, C., Hall, S., & Fujita, N. (2017). Drawing on the principles of SoTL to illuminate a path forward for the scholarship of educational development. Canadian Journal for the Scholarship of Teaching and Learning, 8(2), 1–20. http://doi.org/10.5206/cjsotl-rcacea.2017.2.10
Prosser, M. (2008). The scholarship of teaching and learning. International Journal for the Scholarship of Teaching and Learning, 2(2). http://doi.org/10.20429/ijsotl.2008.020202