Janet Joiner
Assistant Professor of Social Work
Department Chair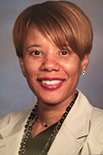 Contact Info: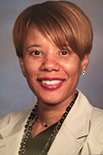 Areas of Expertise:
Cyberbullying Prevention
Digital Mental Health & Awareness (Digital Dementia, Nomophobia, Selfie Syndrome, E-trauma, etc.)
Cyber Social Work (professional practice online)
Degrees
Ph.D., Wayne State University
MSW, Western Michigan University
B.A., Western Michigan University
Biography
Janet M. Joiner, Ph.D., is chair and assistant professor in the Social Work Department. She holds a doctorate from Wayne State University in Educational Leadership & Policy Studies. Additionally, she holds a Master of Social Work and a Bachelor of Social Work from Western Michigan University.
She is founder of the Institute for Cyber Social Work, an organization dedicated to advancing digital social work practice, while providing technological training and support services to social workers, human service organizations and academic institutions.
Joiner has more than 10 years of college teaching experience as adjunct faculty in the Wayne State University School of Social Work where she taught undergraduate and graduate courses. She has nearly 29 years of professional administrative and clinical experience in higher education settings and most recently served as Dean of Human Services, Criminal Justice and Early Childhood Education at Baker College of Clinton Township and Port Huron. Recently, she completed her second book titled, "Digital Leadership: Encouraging Responsible use of the Internet, Social Media and Mobile Technologies on Campus".
She is also a member of the Michigan Chapter of the National Association of Social Workers (NASW) and is serving as a member of NASW-Michigan Delegate Assembly. Her research focus is the integration of technology in social work practice and Intrapreneurship and Entrepreneurship in social work practice.