Felicia Grey
Assistant Professor of Political Science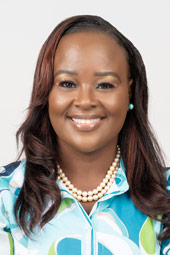 Contact Info: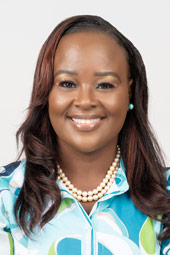 Areas of Expertise:
Alternative Dispute Settlement Mechanisms
American Foreign Policy
China in the Caribbean
Energy (In)Security
Globalisation: Change and Continuity
International Political Economy
International Trade Law
Sino-African Relations
Sino-American Relations
The World Trading System
Degrees
Ph.D., Old Dominion University, USA
LL.M., University of Aberdeen, Scotland
MSc., University of the West Indies, Jamaica
BSc., University of the West Indies, Jamaica
PGDip in Law, Leeds Beckett University, England
PGDip in Education and Training, Vocational Training Development Institute, Jamaica
Biography
Felicia A. Grey, Ph.D., is a trained educator, political economist and trade law specialist. Grey's research uses formal models, case studies and the information theory approach to examine how exorbitant dispute settlement costs can preclude legitimate participation from aggrieved parties in the World Trade Organization's Dispute Settlement Body (DSB). Her case studies include trade disputes between China and Jamaica, the United States and Mexico and Guatemala and Mexico.
Grey is the author of the book, 'States and Non-participatory Memberships at the WTO' and several peer-reviewed articles which have been published in the Journal of International Dispute Settlement, the International Trade Journal and Digest of Middle East Studies. She is a recipient of numerous scholarships and awards, which include the Fulbright Graduate scholarship from the U.S. Department of State and the Governor General Youth Award for Excellence in Academics and Volunteerism in Jamaica.