Gabriel Kikas
Senior Adjunct Instructor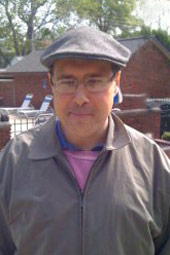 Contact Info: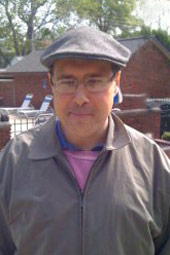 Degrees
Ph.D., International Relations, University of St. Andrews
M.A., History, Wayne State University
M.A., International Affairs, The American University
B.A., Political Science, University of Detroit Mercy
Biography
Gabriel Kikas is a part-time adjunct instructor of political science and has been with the University of Detroit Mercy since 2010. Kikas has taught history at Macomb Community College, and political science at Henry Ford Community College and St. Clair County Community College. He has written book reviews for Perspectives on Political Science and the Driftwood Review. He also writes a social blog for the digital magazine News that Moves.
At Detroit Mercy, Kikas has taught American government, civil liberties, comparative politics, international relations, and women and politics. Over the years, his research and writing interests include Britain's relationship with the European Union, the politics of the Scottish independence movement, Michigan fiction, nineteenth century utopian communities, and writings of the Scottish politician Jim Fairlie.
 

Publications

"A Special Place for Rosie Vela Fans." News that Moves (2021).
Book Review: Sacha Lanvin Baumann Born This Way: Friends, Colleagues, and Coworkers Recall Gia Carangi, the Supermodel Who Defined an Era. Appearing in www.amazon.com, Apr. 22, 2017.
Book Review: Al Barnes, 100 Years from the Old Mission in Grand Traverse County, Michigan. Appearing in www.amazon.com: Feb. 24, 2017.
Book Review: Winnie Ewing, Stop the World: The Autobiography of Winnie Ewing. Appearing in www.amazon.com, July 10, 2006.
Contemporary Review: Bush and Booker T. Washington's 'Compassionate Conservatism,' Sept. 2004, p.157-161.
Contemporary Review: British Conservatism and Europe, Dec. 1998, p.286-289.
Contemporary Review: Scottish Nationalists and Europe, March 1997, p.113-118.
Greek American Review: With D.L. Kikas "Modern Hellenism: A Success Story," Jan. 1997, p.29-31
Book Review: Bonnie Jo Campbell and Larry Smith, eds Our Working Lives: Short Stories of People and Work, Driftwood Review Vol. 5, 2001, p.94-98.
Book Review: Mary Jo Firth Gillet, Tiger in a Hairnet, Driftwood Review Vol 4 (2000), p.93-95.
Book Review: Brett Van Emst, ed. I-94: A Collection of Southern Michigan Writers, Driftwood Review Vol. 3, 1999, p. 81-84.
Book Review: Emmett H. Buell and William G. Mayer, eds. Enduring Controversies in Presidential Nominating Politics, Perspectives on Political Science, Winter 2005, p.49-50.
Book Review: Thomas G. Mitchell, Indispensable Traitors: Liberal Parties in Settler Conflicts, Perspectives on Political Science (Fall 2002), p.258.
Book Review: Frank Field Making Welfare Work: Reconstructing Welfare for the New Millennium, Perspectives on Political Science, Winter 2002, p.55-56.
Book Review: Bruce Cronin Community under Anarchy: Transnational Identity and Evolution of Cooperation, Perspectives on Political Science, Fall 2000, p. 240.
Book Review: Desmond Clarke and Charles Jones, eds. The Rights of Nations: Nations and Nationalism in a Changing World, Perspectives on Political Science, Summer 2000, p.188.
Book Review: Jean B. Elshtain, New Wine, Old Bottles: International Politics and Ethical Discourse, Perspectives on Political Science, Summer 1999, p.177-178.
Book Review: John D. Cash, Identity, Ideology, and Conflict: The Structuration of Politics in Northern Ireland,  Perspectives on Political Science, Fall 1997, p. 232.
Book Review: Joshua Muravchik, The Imperative of American Leadership, Perspectives on Political Science, Summer 1997, p.170.