Sarah Hawkins Rusk
Ticketing & Audience Development Coordinator
Adjunct Professor of Theatre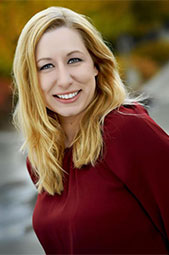 Contact Info: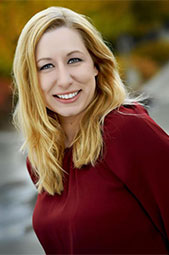 Degrees
Master of Fine Arts, Wayne State University
Bachelor of Arts, Gustavus Adolphus College (St. Peter, MN)
Biography
Sarah Hawkins received her Bachelor of Arts in Theatre at Gustavus Adolphus College (St Peter, MN) and her Master of Fine Arts in Acting at Wayne State University. Additionally, she holds a Certificate of Completion from the London Dramatic Academy and is a certified teacher in the Michael Chekhov technique through the Great Lakes Michael Chekhov Consortium.
In addition to teaching, Hawkins regularly works as an actress and director with the Detroit Mercy Theatre Company (DMTC) and professionally in metro Detroit. Hawkins has performed as an actress with Open Book Theatre, Tipping Point Theatre, Planet Ant Theatre and the Matrix Theatre Company, among several others. She has directed at Open Book Theatre, Outvisible Theatre, Wagon Wheel Theatre (Warsaw, IN), Motor City Youth Theatre and Warren Civic Theatre, among others. Sarah's play "Good Girls" won the 2014 Louise Heck-Rabi Playwrighting Festival at Wayne State University.