Rosemary I. Weatherston
Associate Professor of English
Director of the Dudley Randall Center for Print Culture
Director of University of Detroit Mercy Press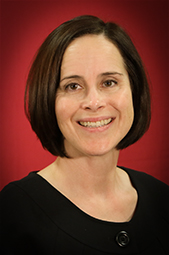 Contact Info: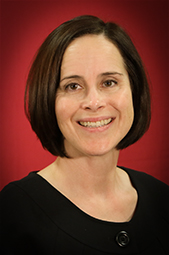 Areas of Expertise:
Literature - Criticism
Women's Studies
Health Humanities
Degrees
Ph.D., English, University of Southern California
B.A., English, University of Michigan
Biography
Rosemary Weatherston holds a Bachelor of Arts in English from University of Michigan and a Ph.D. in English from University of Southern California. Her areas of interest and specialization include 20th- and 21st-century U.S. literatures, women's and gender studies, narrative medicine and health humanities. Her work has been published in AUMLA, Discourse, Theatre Journal, ARIEL and The Americanist and in anthologies including Body Politics and the Fictional Double, Queer Frontiers: Millennial Geographies, Genders, and Generations, Critical Mappings of Arturo Islas's Fictions, Murder 101: Essays on the Teaching of Detective Fiction, and A Different Image: The Legacy of Broadside Press, which she co-edited.
Weatherston especially enjoys teaching ENL 2350: Studies in Fiction – Narrative and Health Care, and WGS 2000: Gender, Sex, and Justice, because she loves courses in which the classroom and the real world collide. When she isn't teaching, she usually can be found working with students on print projects in the Dudley Randall Center for Print Culture, or talking with students who are minoring in the Women's and Gender Studies Program. She joined Detroit Mercy in 2000.