Rosemary I. Weatherston
Associate Professor of English
Director of the Dudley Randall Center for Print Culture
Director of University of Detroit Mercy Press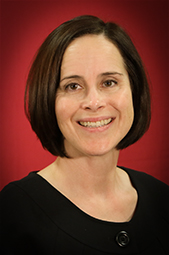 Contact Info: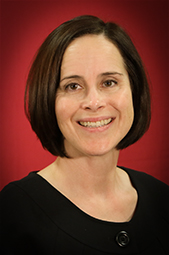 Areas of Expertise:
Twentieth-Century U.S. literatures
Narrative Medicine
Health Humanities
Women's and Gender Studies
Degrees
Ph.D., English, University of Southern California
B.A., English, University of Michigan
Biography
Rosemary Weatherston teaches courses in fiction studies; narrative and healthcare; literature, medicine, and the body; and women's and gender studies. Her scholarship has been published in the Journal of Medical Humanities, AUMLA, Discourse, Theatre Journal, ARIEL, and The Americanist as well as in anthologies, including Body Politics and the Fictional Double; Queer Frontiers: Millennial Geographies, Genders, and Generations; Critical Mappings of Arturo Islas's Fictions, Murder 101: Essays on the Teaching of Detective Fiction; and A Different Image: The Legacy of Broadside Press, which she co-edited.
Weatherston directs the Dudley Randall Center for Print Culture, University of Detroit Mercy Press and the Mission Micro Grant program. She also serves as a curriculum consultant for the Henry Ford Health System and is co-chair of the Health Humanities Consortium's Curriculum and Assessment committee. She received the Faculty Achievement Award in 2005 and the University's Agere ex Missione Award in 2018. She joined Detroit Mercy in 2000.