Elena Garcia
Writing Program Director
Assistant Professor of English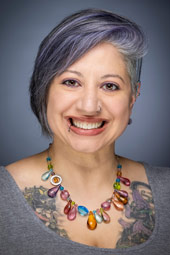 Contact Info: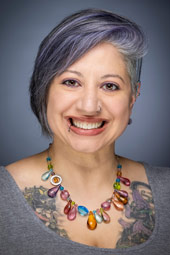 Rhetoric and Composition
Teaching of writing
Workplace writing
Writing center studies
Degrees
Ph.D., Michigan State University
M.A., Western Michigan University
B.A., Western Michigan University
Biography
Elena Garcia is a Michigan native who holds a doctorate in Rhetoric and Writing from Michigan State University and a Bachelor of Arts and Master of Arts in English Education from Western Michigan University (WMU). Garcia began teaching writing as an undergraduate student in the WMU Writing Center and taught for nine years at Utah Valley University before returning to Michigan. Garcia is dedicated to guiding students through the nuances of academic writing—encouraging them to use what they are learning as they meet their goals along the way. Her research focuses on the teaching of writing, workplace writing with a focus on writing in factories and Writing Center studies.