Darrell Kleinke
Professor of Mechanical Engineering
Director of Professional Engineering Programs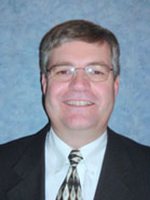 Contact Info: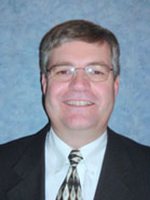 Areas of Expertise:
Mechanics of Materials
Machine Design
Capstone Design
Product Development Process
Design and Quality
Innovation and Design Methodologies
Sensors and Actuators
Systems Engineer
Degrees
Ph.D., Mechanical Engineering, Wayne State University
M.S., Mechanical Engineering, University of Michigan
B.S., Mechanical Engineering, University of Michigan
Biography
Professor & Chair of Mechanical Engineering teaches mechanics of materials, machine design, capstone design, and product development process. His research interests lie in design methodologies, sensors and actuators, and strength of materials.
Kleinke earned his BS and MS degrees in Mechanical Engineering from the University of Michigan, and his Ph.D. in Mechanical Engineering from Wayne State University. He has over 25 years of industrial experience and is a licensed Professional Engineer. He taught as an adjunct at Detroit Mercy and several other schools prior to joining the University in 2008.