Nihad Dukhan
Professor of Mechanical Engineering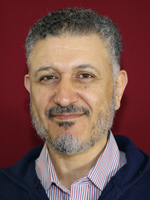 Contact Info: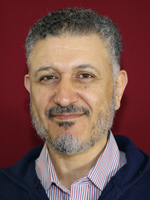 Teaches:
Thermal Sciences
Heat Transfer
Thermodynamics
Fluid Mechanics
Degrees
Ph.D., Mechanical Engineering, University of Toledo
M.S., Mechanical Engineering, University of Toledo
M.S., Applied Mathematics, University of Toledo
B.S.M.E., University of Toledo
Biography
Dukhan is a professor of Mechanical Engineering — thermal sciences and systems — and a Fellow of the American Society of Mechanical Engineers (ASME). He has made a sizable contribution to the science and technology of metal foam. His record includes over 150 refereed publications, most recently a book on theory and applications of metal foam. Dukhan was the general chair of the biannual international conference on metal foam, held in Dearborn, Mich. in August 2019.
Dukhan earned his Ph.D. in 1996 from the University of Toledo and worked for the industry and academia before joining University of Detroit Mercy in 2005. He has received several prestigious awards, including the 2011 Faculty Achievement Award from Detroit Mercy and 2014-2015 Fulbright Scholar Award at Istanbul Technical University.
Dukhan joined Detroit Mercy in 2005 and has been teaching courses in thermodynamics, heat transfer and fluid mechanics. He enjoys working at Detroit Mercy, where instructions are student-centered and classes are small.
 

Areas of Research

Thermal Management Systems
Flow and Heat Transfer in Metal Foam