Ram Kesavan
Professor of Marketing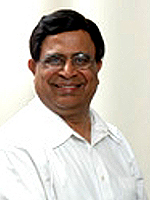 Contact Info:
Building:
Commerce & Finance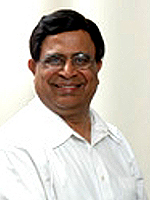 Areas of Expertise:
Marketing Management
Entrepreneurship
Small Business
Degrees
Ph.D., University of Rochester
Biography
Professor Kesavan teaches in the areas of marketing and entrepreneurship. He has counseled over 300 small businesses, mostly minority owned. He has authored over 50 articles and a manuscript on international strategic marketing.

Some of his work has been published in the Journal of Consumer Research and the Journal of Academy of Marketing Science. He has served as the Sam Walton Free Enterprise Fellow. He is the treasurer of the Marketing Management Association. Kesavan has a Ph.D. from the University of Rochester. He joined the University in 1980.