Daniel Greig
University Minister, Music Ministry (Part-Time)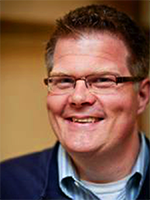 Contact Info: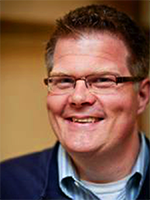 Areas of Expertise:
Liturgy / Liturgical Ministry
Music Ministry / Choir
Men's Ministry /Retreats
Christian Life Communities
Ministry Connection with School of Law & Dentistry
Biography
Dan has been with University Ministry for over 18 years and helps with retreats and other ministry activities. He coordinates and directs the music for Sunday night 9 p.m. Masses and special university events. He encourages students to find their voice and use their talents for the good of the Kingdom. Dan directs the University Chorus and writes music for choirs, piano, and orchestra. Ask him about songs he's written that are published. Dan enjoys gardening, socializing over a good cappuccino, and teaching.
He serves as Director of Music at St. Mary of the Hills in Rochester Hills and enjoys directing musicals. He earned a Bachelor of Music in Education and a Master of Music in Conducting from Wayne State, and took courses on Theology and Sacred Scripture from Sacred Heart Seminary. He has always had a heart for serving people, and has a special interest in helping students grow in their faith.