Amber Johnson
Director, TRIO Student Support Services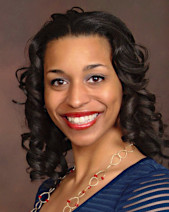 Contact Info: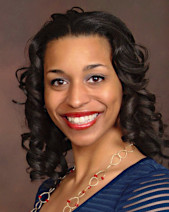 Biography
Amber Johnson joined University of Detroit Mercy as the director of TRIO Student Support Services in 2016. In this position, Johnson focuses on providing academic, professional and cultural developmental opportunities for students who identify as first-generation, limited-income, and students with documented disabilities. She holds an M.S. in Human Development and Family Studies and is a Ph.D. candidate pursuing a degree in Educational Leadership, both from Central Michigan University.
Prior to her current position, Johnson held the role of assistant director of the Office of Multicultural Academic Student Services at Central Michigan University. During her tenure, she was responsible for developing retention initiatives for multicultural students and educational initiatives to assist with the advancement of cultural intelligence, diversity, multiculturalism and inclusion, both on-campus and in the community.
Throughout her career, she has taught courses and conducted research related to multicultural students, international education, student engagement, retention initiatives and student support services. Johnson has also served as a presenter for various organizations, such as the National Academic Advising Association, Michigan Library Association, Michigan Association for College Admission Counseling, Detroit City Youth Council and many other educational institutions.
Participating in multiple committees and serving as the Anti-Racism Task Force co-chair, Johnson strives to be an advocate for social justice and equitable opportunities for all. Johnson is involved in various organizations that promote academic empowerment, community service, mentoring and cultural awareness. In her free time, she enjoys providing service to youth and the community through her sorority, Zeta Phi Beta Sorority, Incorporated.