Freshman Next Steps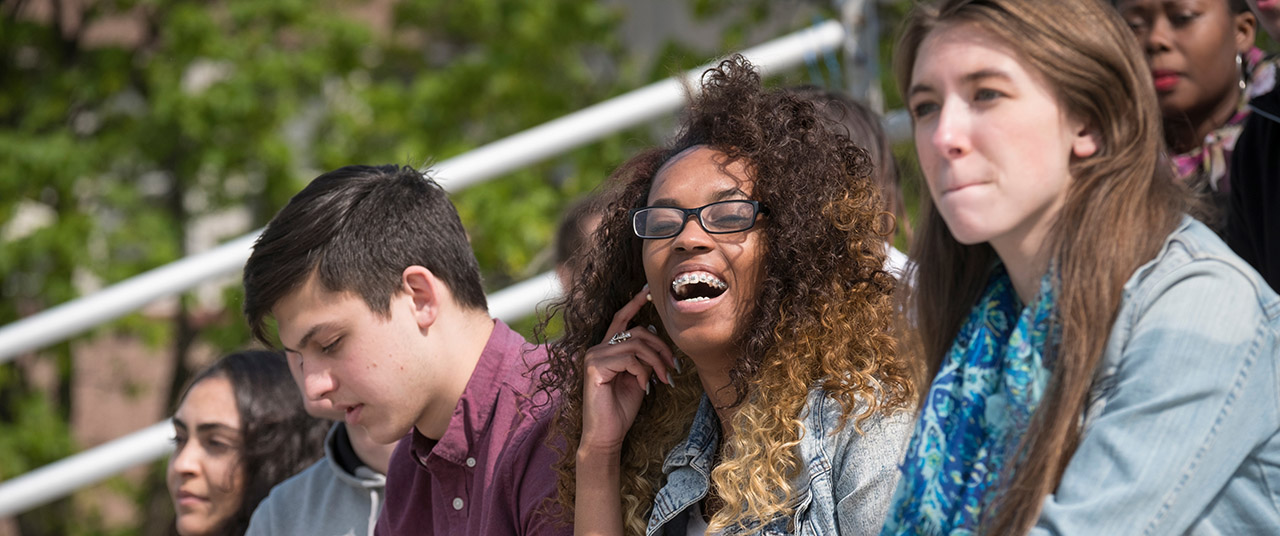 Congratulations on your acceptance and welcome to the University of Detroit Mercy family! Here you'll find a vibrant, close-knit, socially active community where people know your name and take the time to say "hello". We take pride in our foundational values of rigorous learning and world service. We're committed to building the ethical leaders of tomorrow and making sure you'll enter the world ready to make a positive impact on society. We are excited to see you on campus in the fall. 
#BeATitan
 

File the FAFSA

All new students are encouraged to file the Free Application for Federal Student Aid (FAFSA) at

fafsa.gov

to become eligible for financial aid.  Be sure to list Detroit Mercy first on your form (002323)

 

Accept your offer of admission

Say Yes!  Accept your offer of admission through your admission portal by your reply deadline. A $250 enrollment deposit is required to secure a space in our new student class. Some programs have limited capacity, and we can only guarantee space once the deposit is received. If you plan to live on campus, an additional $100 is necessary to guarantee space in our residence halls. 

Consistent with National Association for College Admissions Counseling (NACAC) guidelines, enrollment deposits submitted prior to May 1 are fully refundable upon written request. Requests must be postmarked no later than May 1, 2019.

 

Review your financial aid and accept your award on My Portal

My Portal is your Detroit Mercy student portal for conducting University business including viewing your scholarship and financial aid award, registering for classes, and checking class grades. You can access My Portal at my.udmercy.edu. Log in information will be sent via email.    

 

Make a reservation for freshman orientation

Freshman orientation at Detroit Mercy is a two part program:

Part I - SOAR (Student Orientation Advising and Registration) is a 

two-day, overnight session where students become familiar with collegiate life at Detroit Mercy by experiencing on-campus housing, building tours, and registering for first semester classes with an academic advisor.  Four SOAR sessions are offered throughout the summer:

Part II - 

Prologues, Transitions Viewpoints (PTV) is a three-day orientation program that takes place the week before the fall semester begins.  During PTV students will participate in a variety of on- and off-campus activities designed to provide a further understanding of the campus community.  

PTV will be held Tuesday, August 20 - Friday, August 23.  Reservations are not necessary as all freshmen will participate. 

Parent Orientation

is a one-day program for parents of entering freshmen and is held during each SOAR session:  

June 6

June 13

June 20

July 18

 

 

Submit a Residence Hall Application

Students planning to live in the residence halls need to submit a Residence Hall Application.  My Portal log in credentials will be needed to access the application.  Freshman move-in day is Tuesday, August 20. 

 

Complete loan requirements

 

Request a final high school transcript

Send your final high school transcript to the Office of Admissions before classes begin. To continue as a student at Detroit Mercy, and to receive financial aid, your final transcript must be on file at the University.

 

Complete and return the TB Questionnaire

Complete and return the

TB Questionnaire

  before classes begin to the Wellness Center at wellnesscenter@udmercy.edu or mail to Wellness Center, University of Detroit Mercy, 4001 W. McNichols Rd., Detroit, MI 48221-3038.