Erin  Archerd
Assistant Professor of Law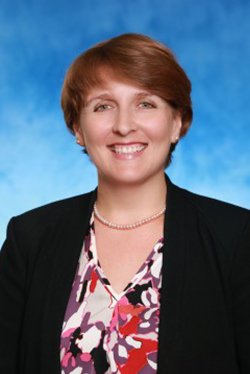 Contact Info:
Campus:
Riverfront Campus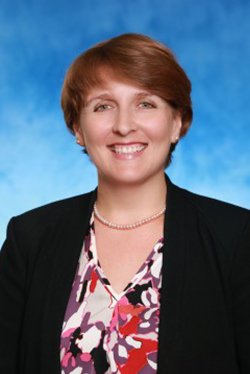 Areas of Expertise:
Arbitration, Mediation, and Alternative Dispute Resolution
Business Organizations and Corporate Law
Education Law
Special Education Law
Biography
Professor Archerd joined the Detroit Mercy Law faculty in Fall 2015. A 2008 graduate of Harvard Law School, she served as editor-in-chief of the Harvard Latino Law Review as well as the advanced training director for the Harvard Mediation Program and as a teaching fellow for Professor Michael Sandel's famous Justice course at Harvard College. She has an undergraduate degree in psychology (with distinction, Phi Beta Kappa) from Stanford University, where she was a teaching assistant to Professor Phil Zimbardo.
After law school, Professor Archerd joined the San Francisco office of Covington & Burling LLP, where she focused on corporate transactions, primarily in the information technology and biotechnology sectors, as well as preparing an amicus brief for the Supreme Court on language education policy. She served as program coordinator at Humanities for Everybody in Kalamazoo before relocating to Columbus, Ohio to become the Langdon Fellow in Dispute Resolution at The Ohio State University Moritz College of Law.
Professor Archerd's research and teaching interests include Commercial Law, Education Law, Alternative Dispute Resolution, and Latino Law and Policy.
Publications:
Response to Intervention: A Rising Tide or Leaky Boat?, OHIO STATE J. DISPUTE RES. (forthcoming 2015).
Dispute Resolution in Special Education (Symposium Introduction), 30 OHIO STATE J. DISPUTE RES. 89 (2014).
An Idea for Improving English Language Learners' Access to Education, 41 FORDHAM URBAN L.J. 351 (2013).
Spanish-Language Test Accommodations: Recommended or Required by NCLB? (Note), 9 HARV. LATINO L. REV. 163 (2006).
SSRN: http://papers.ssrn.com/sol3/cf_dev/AbsByAuth.cfm?per_id=1534647