New semester, new faces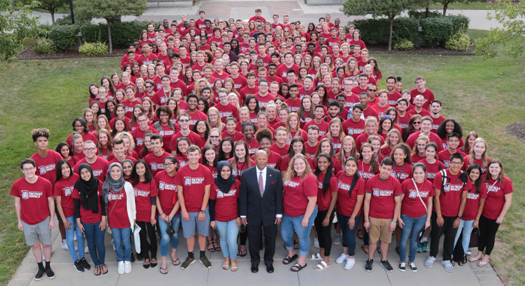 On behalf of the dean of students, Student Life and Residence Life, Detroit Mercy thanks everyone who participated and helped make this year's move-in day, PTV and First Year Convocation special. We appreciate the collaboration with the entire University community to welcome new students to the University. Check out Facebook for photo galleries of the week's events. Best of luck this school year and go Titans!
Detroit Mercy community teams up to clean up Fitzgerald neighborhood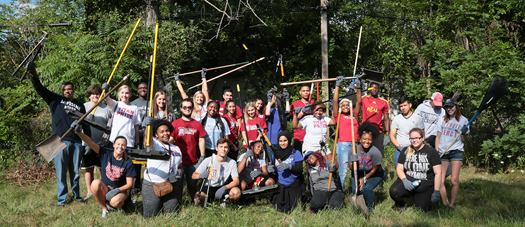 The University of Detroit Mercy mission was on full display in the Fitzgerald Neighborhood, Aug. 23-24, as new freshmen, along with other members of the Detroit Mercy community, cleared out alleys, vacant lots and made other improvements to the community. The biggest project undertaken over the two days was the cleaning of two alleys on each side of Turner Street between Puritan Avenue and McNichols Road. Read the full story online. Stay tuned on social media for more photos and video coverage.
Train hard for the Detroit Decades Dash
Are you race ready for the second annual Detroit Decades Dash on Saturday, Sept. 30? In anticipation of the dash, all students, faculty and staff are invited to join the 5K Run Club every Tuesday and Thursday in September at 7:30 a.m. in the Student Fitness Center. Novice and experienced runners alike can train for the race with friends, classmates and colleagues.
The Detroit Decades Dash is a community 5K/Fun Walk open to everyone and a big part of Detroit Mercy Homecoming Weekend. The casual, flat course takes runners through the beautiful University District north of the McNichols Campus. The Fun Run/Walk will begin at 9:30 a.m., followed by the 5K at 10 a.m. The first 250 registrants for the 5K will be guaranteed a performance shirt and custom finisher medal.
Register online or in person at the Student Fitness Center. Students who register in person with I.D. will receive a $5 discount. If you are a dental student, the School of Dentistry is sponsoring 50 runners for free; contact University Recreation for more information.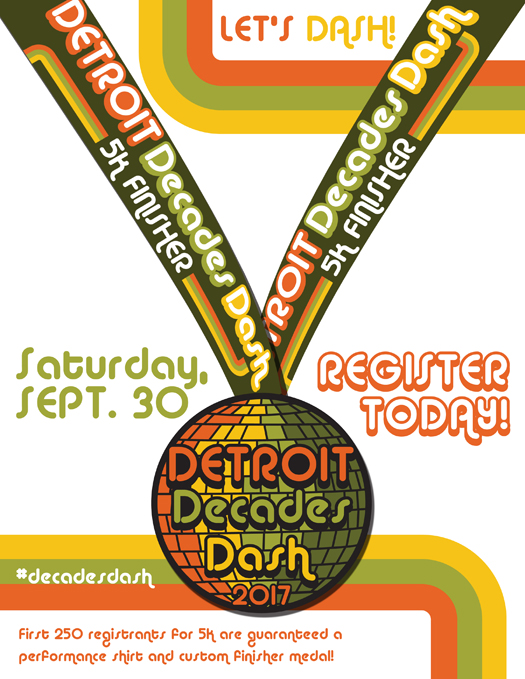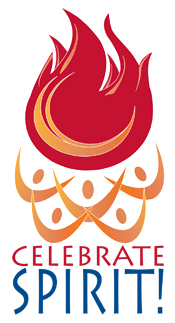 Come together at Celebrate Spirit!, Sept. 14
All Detroit Mercy students, faculty, staff and administrators are encouraged to attend the annual Celebrate Spirit!, Thursday, Sept. 14. Celebrate Spirit! is the official welcome to the new school year, and will begin at 11:30 a.m. in the Student Fitness Center, featuring Mass celebrant Thomas Florek, S.J. The School of Dentistry has produced a video, "Driven to Serve," as the keynote presentation this year.
Following the Mass, a picnic and the Student Organization Fair will be held around the Fisher Fountain. The McNichols Campus class schedule will be changed that day to accommodate Celebrate Spirit! attendance. See the Celebrate Spirit! website for more information.
Celebrate Spirit! 2017 is co-sponsored by University Ministry and the School of Dentistry, celebrating the 85th anniversary of Detroit Mercy Dental's founding.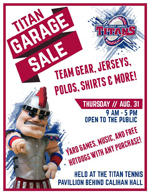 Grab some gear this week at the Titan Garage Sale
Detroit Mercy Titan Athletics is cleaning out its garage and selling old team gear, jerseys, polos, shirts and more! Come out and enjoy some yard games, music and free hotdogs with any purchase this Thursday, Aug. 31 from 9 a.m. to 5 p.m. at the Titan Tennis Pavilion behind Calihan Hall.
Special screening of 'Detroit' and post-film discussion
Thanks to Professor of Education Ike McKinnon and Detroit City Council President Brenda Jones, Detroit Mercy students will have the opportunity to see and discuss the film, "Detroit," on Thursday, Sept. 7 from 2 to 4:30 p.m. at Emagine Theatre, 200 N. Main Street in Royal Oak. Immediately following the film, McKinnon and Professor of History Roy E. Finkenbine will be available for a discussion at the theatre. See the event page for more information.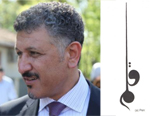 Image and Meaning: Arabic Calligraphy Designs exhibit and reception
The Carney Latin American Solidarity Archive (CLASA), the Islamic Studies Program and Students for Justice in Palestine (SJP) are proud to present the exhibit, "Image and Meaning: Arabic Calligraphy Designs," by Professor of Mechanical Engineering Nihad Dukhan. The exhibit will be on display in the McNichols Campus Library from Aug. 28 through Oct. 27.
There will be a special reception with the artist on Wednesday, Sept. 6 from 5 to 9 p.m. in the McNichols Campus Library. Meet Professor Dukhan and enjoy some Lebanese finger food. The exhibit and reception are free and open to the public. See the event page for more information.
Film screening on St. Ignatius of Loyola
The student chapter of Alpha Sigma Nu (the Jesuit national honor fraternity) and the Detroit Alumni Club of Alpha Sigma Nu will host a special screening of the new film, "Ignatius of Loyola," on Thursday, Sept. 7 at 6:30 p.m. in Room 113 of the Ford Life Sciences Building. All are welcome to attend and light refreshments will be served. For more information, please contact Director of the Catholic Studies Program Si Hendry, S.J., at hendrysi@udmercy.edu or 313-993-1664.
Summer projects help keep pedestrians safe on campus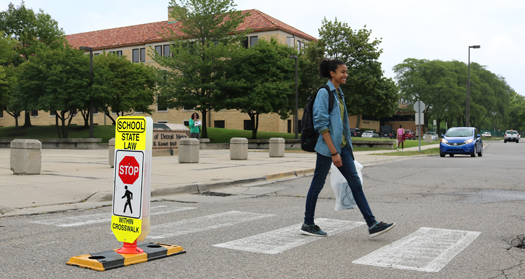 The Department of Public Safety and Facilities Operations have completed a few summer projects designed to enhance the safety of the University community. Parking Lot D has been redesigned to create a better traffic flow for safety of both pedestrians and vehicles. Also, a new series of pedestrian safety signs have been established at most crosswalks throughout the McNichols Campus. Michigan Law requires that all vehicles must stop when pedestrians are in a crosswalk, so please be mindful as you drive our campuses.
Sunset canoeing with University Recreation
Get your paddles ready for a sunset canoe trip downriver with University Recreation! As part of its Adventure Series, UREC is hosting a relaxing canoe expedition in Flat Rock on Friday, Sept. 8. See the event page for more information.
Detroit Mercy student helps kids abroad and at home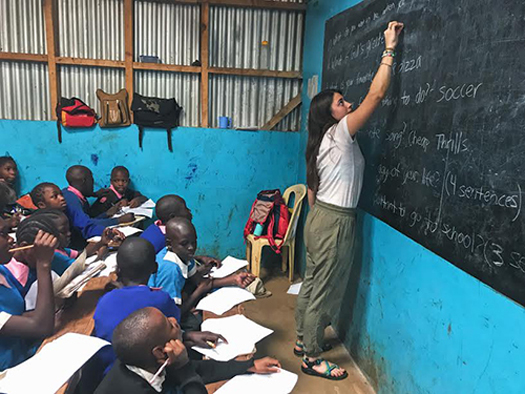 Sarah Hirschmann is, quite simply, a doer. She dreamed of helping people in Africa so she volunteered as a teacher in Kenya for six weeks this past summer. When she visited Haiti as a high school student and was inspired to do more, she organized her own nonprofit organization, One Kid at a Time, and has been running it ever since. Read the full story online.
Colleague Development Days a success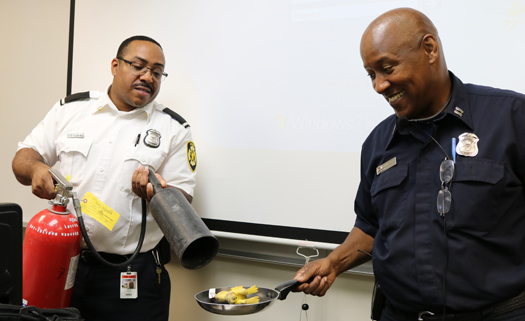 More than 260 Detroit Mercy faculty, staff and administrators participated in the Fall Colleague Development Days, Aug. 17-18. This year, the Career Education Center saw a 25 percent increase in pre-registered participants and an average of 4.5 out of 5 for positive experiences, based on post-session surveys. The fire extinguisher safety session was a huge hit! We hope to see you all participate in the Mid-Year Colleague Development Day this winter.
Engineering scholarship designed to change lives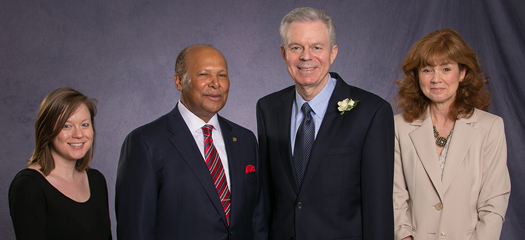 Derrick Kuzak '73, '74, '76, did not know exactly how his life would be transformed when he enrolled in the University of Detroit, but he now knows he can help transform the lives of others by helping them along a path to success that begins with a Detroit Mercy education. The new Kuzak Family Foundation Scholarship celebrates the educational process at Detroit Mercy and the University's partnership with Ford Motor Co., where Kuzak served as group vice president for global product development until he retired four years ago. Read the full story online.
Former Associate VP chairs committee established to tackle racism
Bishop George V. Murry, S.J., of the Diocese of Youngstown, Ohio, was recently named the chair of a new ad hoc committee against racism formed by the U.S. Conference of Catholic Bishops. Bishop Murry previously served as University of Detroit Mercy Associate Vice President for Academic Affairs (1994–95). Read the full article online.
Are you a faculty member seeking research funding?
Corporate & Foundation Relations (CFR), a division of University Advancement, is available as a resource for any University faculty seeking non-government funding. CFR works one-on-one with faculty members to facilitate immediate and long term funding support for your research and projects. Login with your TitanConnect username and password to view the CFR Quick Guide. For more information, visit the CFR website or contact Yvonne Lindstrom, director of Corporate & Foundation Relations, at lindstym@udmercy.edu or 313-578-0328.
Thumbs Up!
Professor of Business Administration Michael Bernacchi was featured in the Detroit Free Press article, "Winning $700M Powerball jackpot? Detroit Tigers have better shot at World Series," Aug. 23.
Associate Professor of Law Khaled Beydoun was quoted in the USA Today article, "Why I won't be watching Floyd Mayweather-Conor McGregor fight," Aug. 24.
Associate Professor of Law Margaret Costello was quoted in the Minnesota Lawyer article, "Lawyer wellness should be priority, report says," Aug. 25.
Detroit Mercy Law Dean Phyllis Crocker and Detroit Mercy Law faculty and staff were featured in Detroit Legal News post, "Sunnyside Up," Aug. 23.
Professor of Law Lawrence Dubin was quoted in the MLive article, "Flint cop was on city's dime when he bought recall petitions with mayor's check," Aug. 24.
Professor of History Roy E. Finkenbine was a guest on "The Cliff Russell Show" on 910 AM, discussing race in America post-Charlottesville.
Assistant Professor of Chemistry & Biochemistry Klaus Friedrich presented the paper, "Synthesis of Novel Ligands for Platinum Drugs," at the 254th American Chemical Society National Meeting & Exposition in Washington, DC, Aug. 20-24.
History Lecturer and Museum Studies Program Director Daniel Kroupa was part of a panel discussion on the WDIV program, Flashpoint, Aug. 27. Kroupa spoke with journalist Devin Scillian about statues of controversial historical figures.
Detroit Mercy Professor of Education and former Detroit Police Chief Isaiah "Ike" McKinnon spoke on C-SPAN about the 1967 Detroit riots. Watch the video online.
Professor of English Nicholas Rombes' novel, The Absolution of Roberto Acestes Laing, was the subject of a recent essay discussing the use of photographs in novels.