---
Make a PDF Accessible
HTML pages achieve accessibility better and more consistently than PDF files and should always be your first choice whenever possible. The most common reasons to use PDFs are to:
Publish secure printable documents that cannot be altered or copied
Preserve the formatting of documents for printing
If you must publish a PDF to the website, it must still legally meet all of the same accessibility requirements as an HTML web page. That means content, heading structure and image alt tags must all be part or your PDF document.
Below are ways to improve PDF accessibility using Adobe Acrobat Pro DC.  Also refer to the webinar listed under Accessibility links.
Steps to remediate a PDF file using Adobe Acrobat Pro DC
Add a Descriptive Title
File > Properties > Description Tab > Title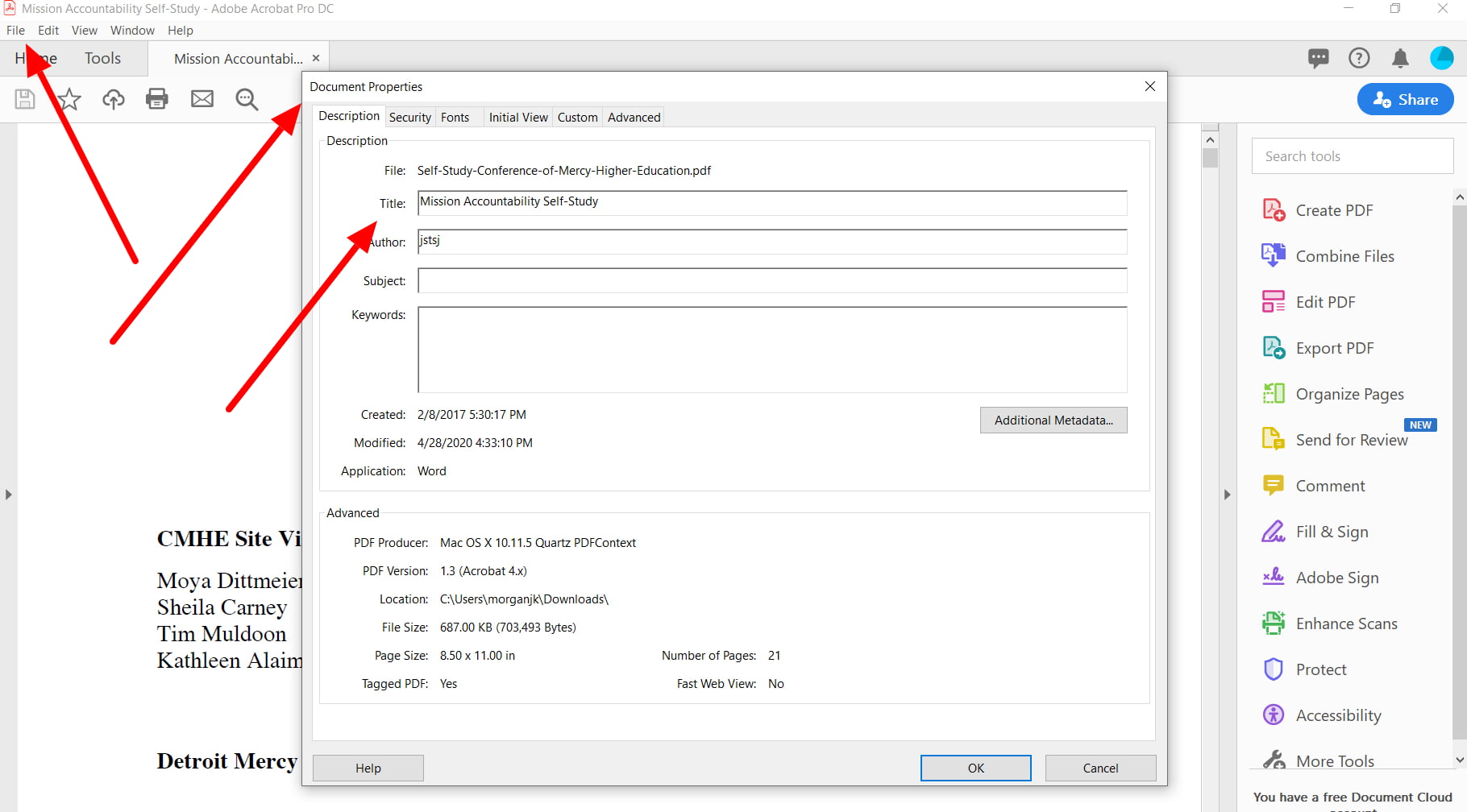 ---
Make sure the Document Title appears
File > Properties > Initial View > Windows Options > Show Dropdown > Document Title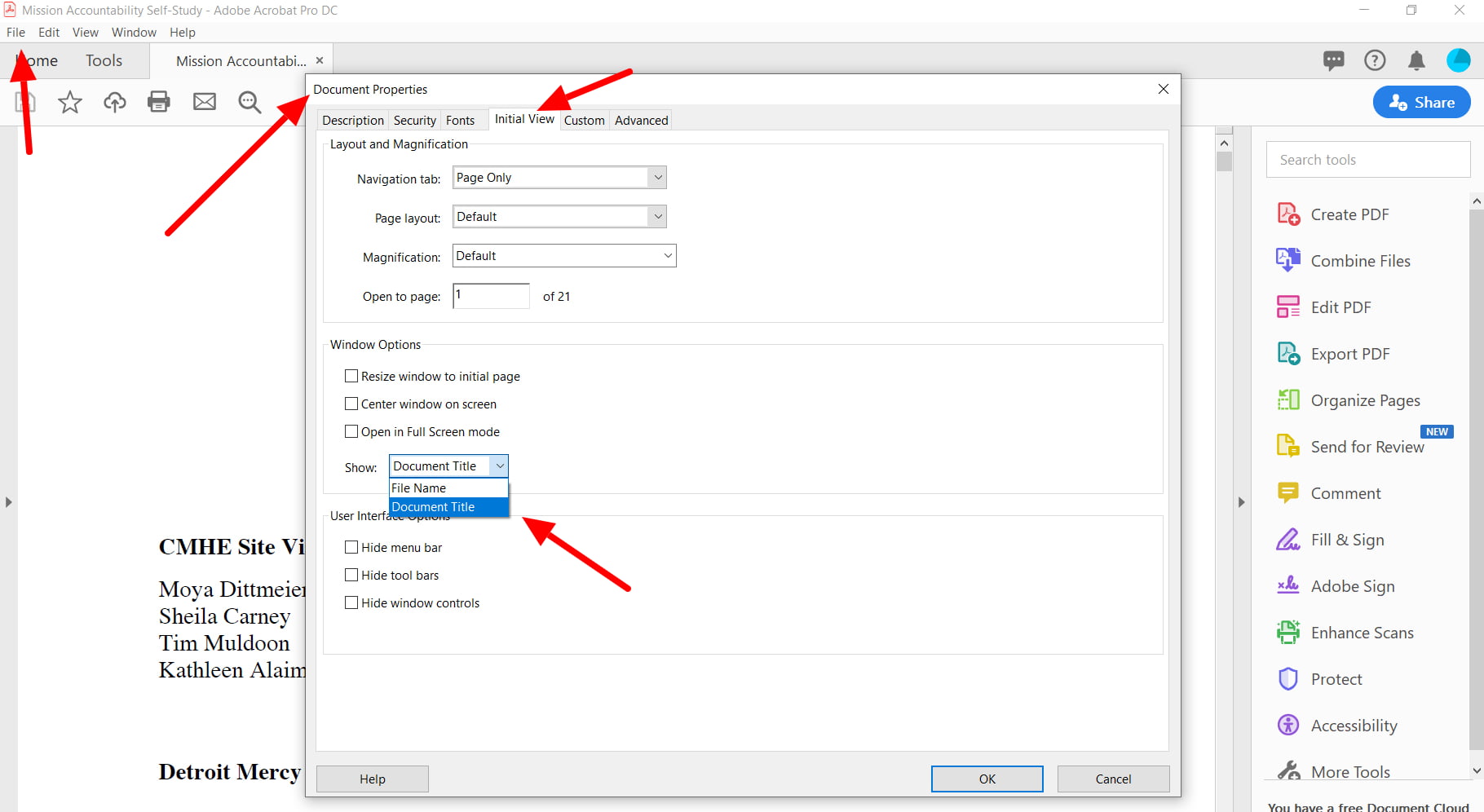 ---
Set the Language
File > Properties > Advanced > Language dropdown > English
---
Click the Accessibility tool in the Tools Bar
If you do not see Accessibility in your Tools bar, click More Tools, find Accessibility and in the dropdown, click Add Shortcut.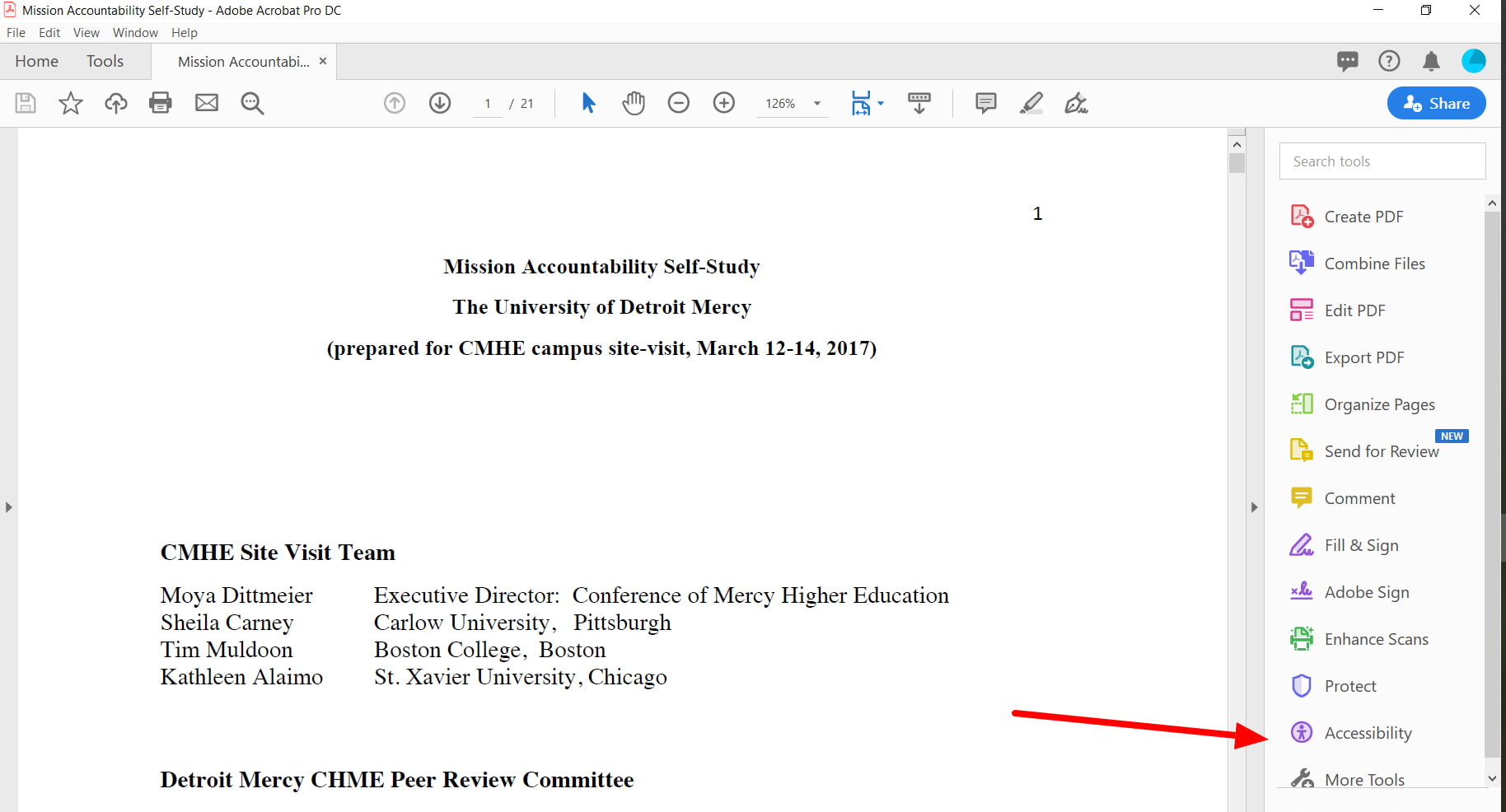 ---
Set alt tags to images and figures
A pop-up box will appear and highlight each image that you need to set an alt tag for. Describe the image in as few words as possible but still get the purpose of the image across. Text inside images is highly discouraged because it is inaccessible, but if there is text inside of an image, the alt text field is the best place to add it. If the image is not essential to the information being presented, add a space and click "decorative image."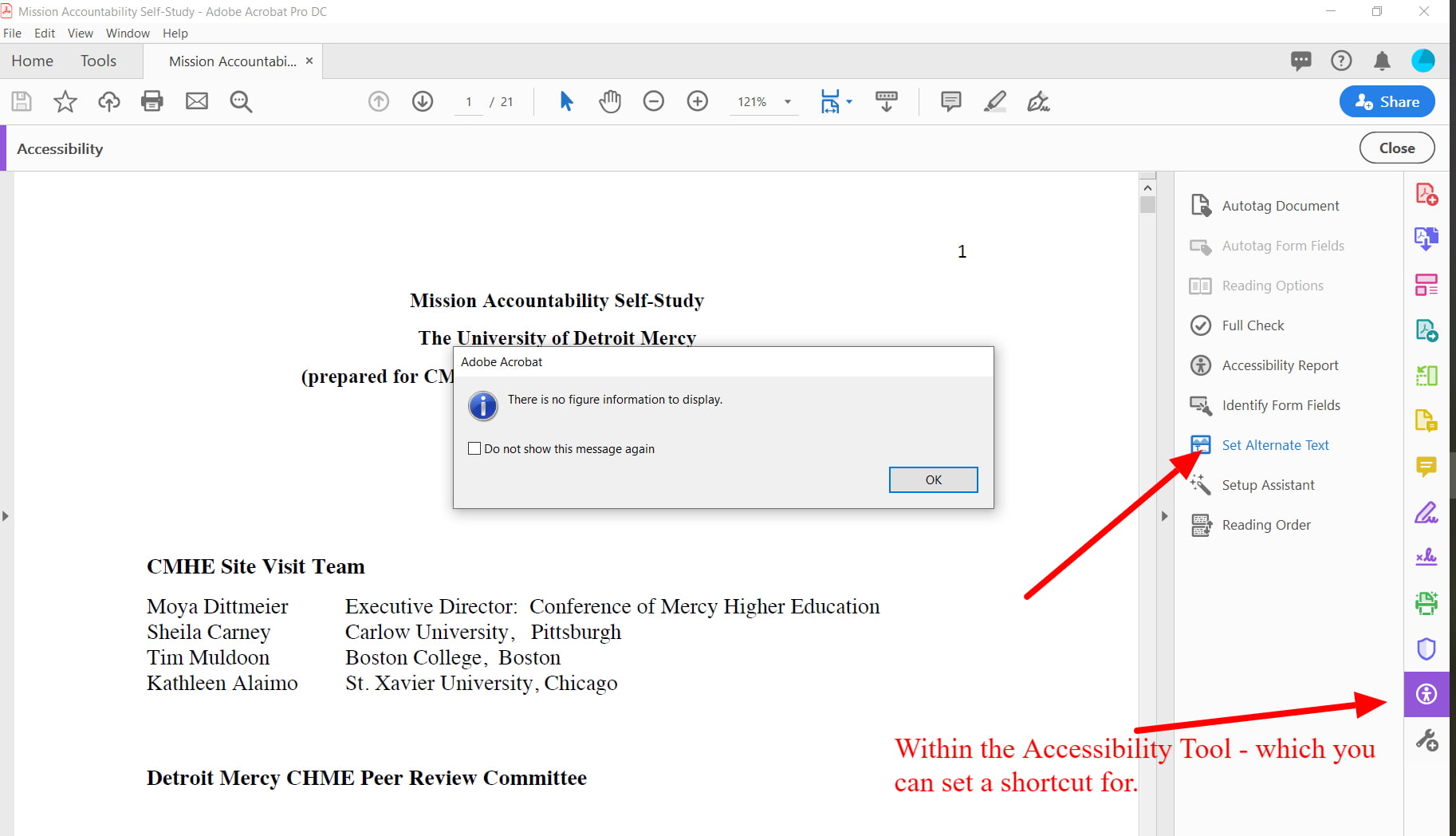 ---
Click "Autotag Document"
This will search and tag headers, paragraphs, images if you have them in your document. If the document is already tagged, click "No."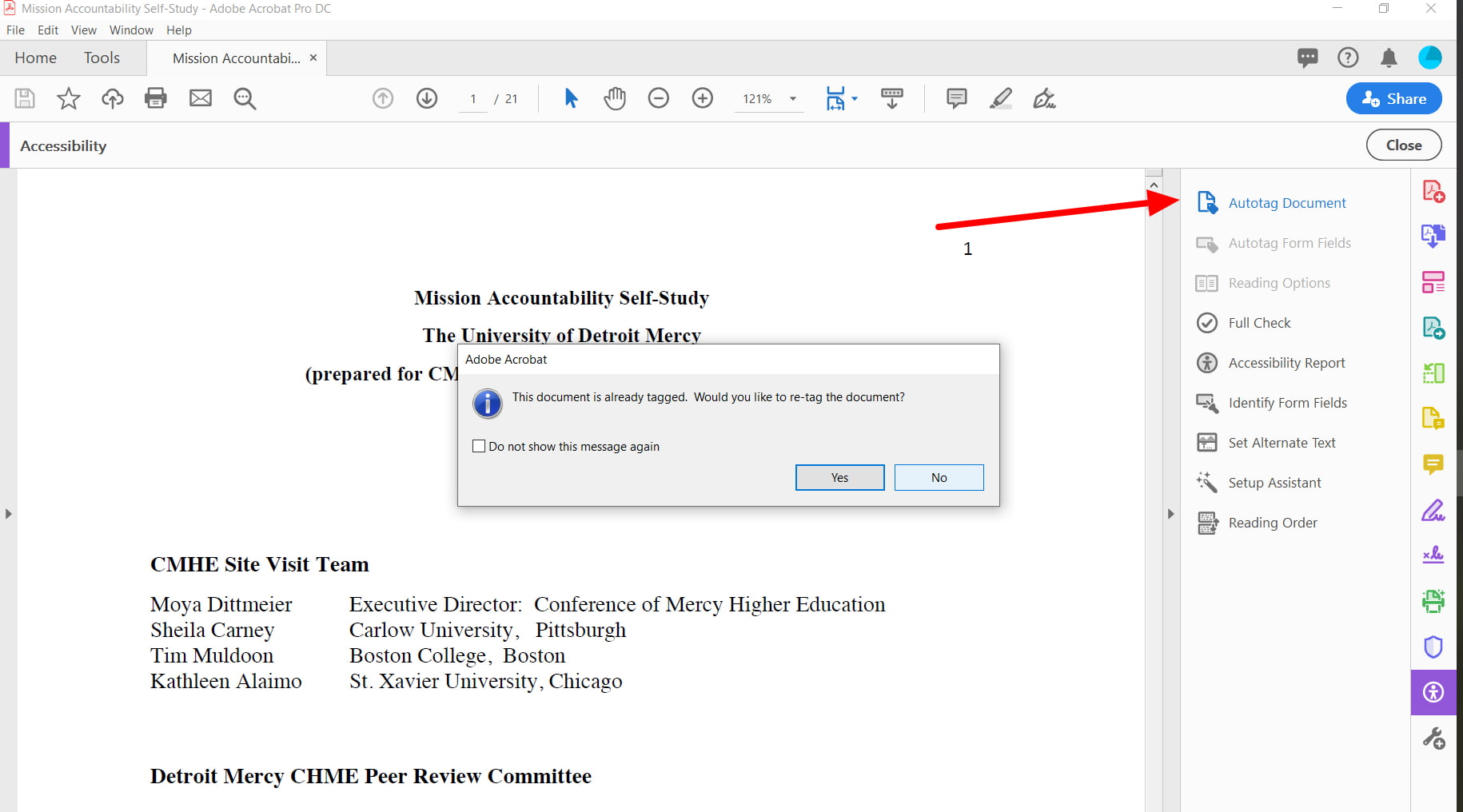 ---
Run Full Check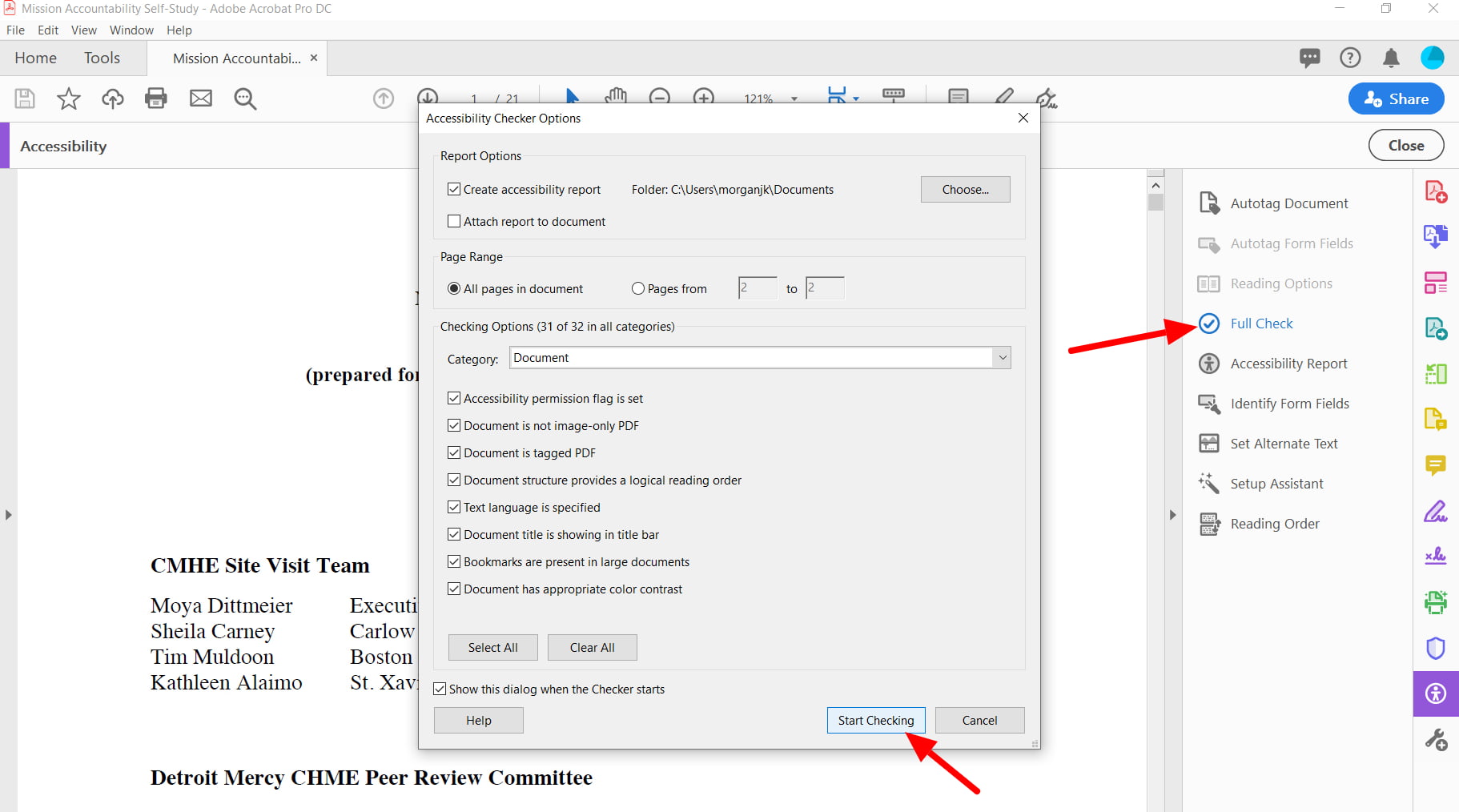 ---
Running a full check may reveal additional errors. Often they will be related to page structure in your original document. If possible, make the original document more accessible by using headers where you can.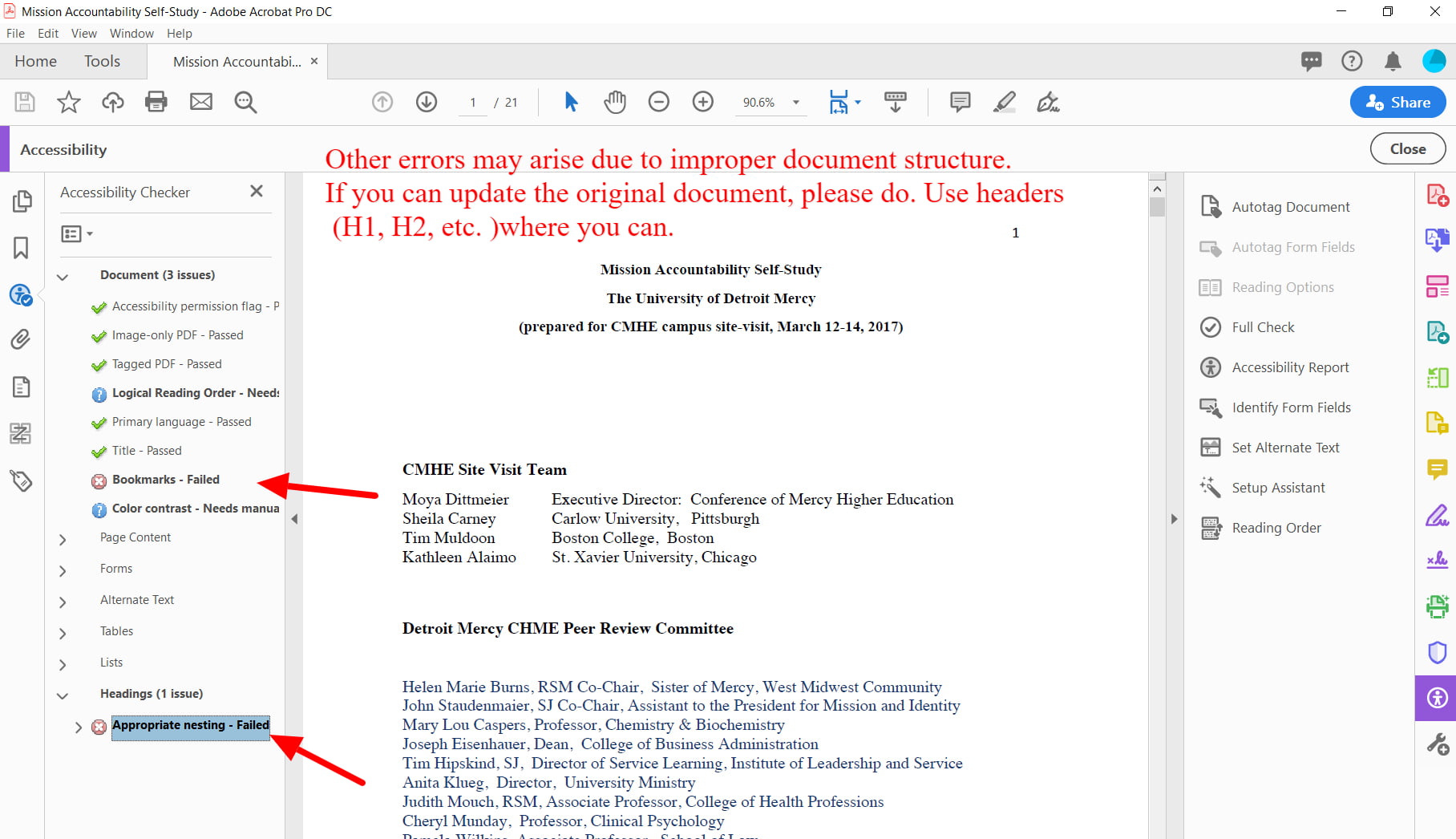 Save your document.
This document does not cover how to fix all errors. You can contact MarCom with additional questions.