Announcing our new brand!

University of Detroit Mercy has implemented a new brand identity announced at Celebrate Spirit!, Sept. 15., with a new logo and brandline to help position itself for a robust future. Visit our brand launch website to learn more about our new look and download the logo, digital letterhead, email signature and more!
Detroit Mercy Law celebrates 104th annual Red Mass
Detroit Mercy and the Detroit Tigers
Detroit Mercy employees can take advantage of a special pre-sale for Detroit Tigers post-season tickets from Tuesday, Sept. 20 through Wednesday, Sept. 21 at 5 p.m. This is a special offer to valued partners of the Detroit Tigers before post-season tickets go on sale to the public on Thursday. Visit www.tigers.com/presale and enter the promo code VIP to get your tickets for this limited time!
Architecture Lecture Series: Detroit City of Design
The School of Architecture begins its 2016-17 Lecture Series with "Detroit City by Design," a panel discussion on Wednesday, Sept. 21 at 6 p.m. in the Student Center Ballroom. Moderated by City of Detroit Director of Planning and Development Maurice Cox, this conversation will feature guests from the United Nations Creative Cities Network and officially kick off the Detroit Design Festival. This event is free and open to the public.
Theatre Company presents Alabama Story
The Detroit Mercy Theatre Company kicks off its 46th season with Alabama Story, being performed Sept., 22-25, 29, 30 as well as Oct. 1, 2, 6-9. Thursday, Friday and Saturday shows begin at 7:30 p.m. and Sunday shows begin at 3 p.m. at the Marlene Boll Theatre at the Boll Family YMCA, 1401 Broadway Street in Detroit. The play focuses on a state librarian, who in 1959, stands her ground in challenging a segregationist senator's attempt to ban a simple children's book about rabbits. Inspired by true events in Montgomery, Alabama, this impassioned drama is charming, nuanced and dynamic!
See the Theatre Company web page and press release for dates, show times and ticket pricing. The Theatre Company also welcomes everyone to join in community post-show discussions following specific performances.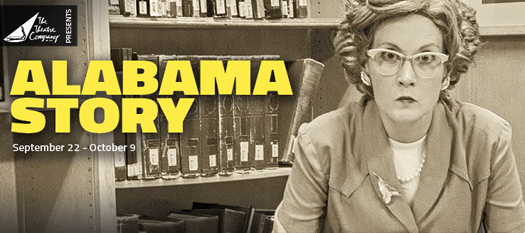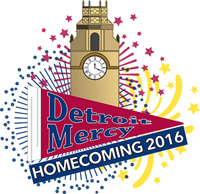 Homecoming 2016
The Detroit Mercy Homecoming celebration is only one week away! There will be something for everyone on Friday, Sept. 30 and Saturday, Oct. 1, including the Detroit Decades Dash 5K, tug-of-war (now free for everyone), street fair, alumni basketball game, scavenger hunt, open houses around campus and more. Come for one event or stay all day! Check out our schedule of events and RSVP today.
Volunteers looking to help out at Homecoming should contact Director of Alumni Relations Peggy Pattison at peggy.pattison@udmercy.edu.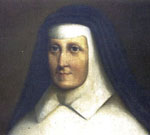 Celebrate Mercy Day
All are welcome to come celebrate Mercy Day with a Mass on Sunday, Sept. 25 at 9 p.m. in the Commerce & Finance Building's St. Ignatius Chapel. Sister Maureen Mulcrone, RSM, will provide a reflection. Mercy Day, Sept. 24, marks the anniversary of Catherine McAuley's opening of the first House of Mercy in Dublin, Ireland in 1827. She used the resources she had available to build a home for women who had none, and to educate those whom she could.
For more information on Mercy Day, see the Sisters of Mercy History of Mercy site. #MercyEducated
Accreditation Visit, Sept. 26-28
Detroit Mercy will host a team representing the Higher Learning Commission (HLC) from Monday, Sept. 26 through Tuesday, Sept. 27 on the McNichols Campus and Wednesday, Sept. 28 on the Riverfront and Corktown campuses as part of the University's 2016-17 Reaffirmation of institutional accreditation. HLC is a regional accrediting agency recognized by the U.S. Department of Education that oversees more than 1,000 colleges and universities in 19 states. All HLC member institutions are required to undergo a full accreditation review every 10 years. See the HLC Assurance Argument page for a schedule of drop-in sessions available to all members of the University community if you wish to join in an open forum.
ReBUILDetroit news and events
ReBUILDetroit's Institutional Development Core will host a professional development opportunity for Detroit Mercy faculty, staff and administrators on Friday, Oct. 7 from 2 to 4 p.m. in the Student Center Ballroom. Katherine Rowell, professor of sociology at Sinclair Community College, will lead the event titled, "The Importance of Teacher Empathy in Student Success." Participants will gain an understanding of the academic concept of empathy and how it relates to student success and completion. RSVP online today!
Minor and Certificates Fair, Oct. 6
The College of Liberal Arts & Education will host a Minor and Certificates Fair on Thursday, Oct. 6 from 11 a.m. to 2 p.m. in Sacred Heart Square. Enjoy hot dogs, chips, water and an informal discussion about more than 30 minor or certificate programs offered at Detroit Mercy.
Detroit Mercy Dental team participates in awareness run
Detroit Mercy Dental's Fit Club, composed of dental students, faculty and staff, recently competed in the Families Against Narcotics Run Drugs out of Town race in Fraser, Mich. The event raised awareness and funds for the community drive to prevent and treat opioid addiction. Captained by Clinical Associate Professor Periodontology & Dental Hygiene Laura Manning-Lee, the team worked hard and came home with several notable results:
In the 5k, Dental students Asani Palamaru and Brooke Bocquet placed first and third in their age groups, respectively
In the 5k, Clinical Associate Professor of Oral & Maxillofacial Surgery Helena Perez placed first in her age group
In the 10k, Dental students Ryan Rivamonte and Mark Nagorka placed first overall and third in his age group, respectively
Thumbs Up!
Associate Professor of Law Khaled Beydoun was highlighted in The Final Call article, "Immigrant Muslims owe debt of gratitude to 'Black Muslims,'" Sept. 6.
Professor of Mechanical Engineering Nihad Dukhan delivered the keynote speech at the 2016 International Conference in Advances in Mechanical Engineering, held in Istanbul, Turkey, May 10-13. The title of the keynote was "The Thermal Entry Region of Water Flow in Aluminum Foam with High Porosity and 40 Pores per Inch."
Professor of History Roy E. Finkenbine gave the talk, "Rumley: An African-American Community in Nineteenth-Century Ohio," on Sept. 15 to an event hosted by the Anna District Historical Society in Anna, Ohio. The event generated support for the new Packer Center for Local History. Finkenbine was highlighted in the Sidney Daily News article, "Historical society presents second opportunity to learn about Rumley," Sept. 7.
Detroit Mercy President Antoine M. Garibaldi was interviewed by WWJ Newsradio 950 reporter Laura Bonnell on the radio segment "Education Today," focusing on students deciding majors. Listen to the interview online.
Assistant Professor of Architecture Tadd Heidgerken will join a panel discussion titled, "Looking Forward/Looking Back: A Culture of Making," at the State University of New York at Buffalo's School of Architecture and Planning on Friday, Sept. 23. The panel brings together architects whose research process relies on the creation of space to challenge and further the field and explore how their approach to research could be applied to architectural education. See news release for more information.
Professor of History Gregory Sumner was recognized in the Oakland County Legal News article, "Detroit's war efforts detailed by lawyer/professor," Sept. 2.