President's Convocation starts academic year
The 2016-2017 academic year began with the annual President's Convocation, Aug. 16. New employees and retirees were recognized and special awards and recognition were announced.
Faculty award recipients were also announced: Mark Benvenuto, professor of Chemistry & Biochemistry, received the Faculty Excellence Award and J. Richard Broughton, School of Law associate dean for academic affairs and associate professor of Law, received the Faculty Achievement Award. They will be recognized at the Faculty Recognition Awards Celebration this fall.
Colleague & Academic Advisor Training & Development Days a success
More than 200 Detroit Mercy faculty, staff and administrators participated in the 6th Annual Colleague & Academic Advisor Training & Development Days, Aug. 17-18. Overwhelmingly positive feedback was received regarding this year's organization, session diversity and overall experience. The opening plenary "The University of Detroit Mercy Assurance Argument: A Community Dialogue" and the wine and cheese plenary, "The New University of Detroit Mercy Identity: Brand Position and Messaging" were both well received. Participants have been asked to check junk mail folders for a Survey Monkey link to evaluate the event and help improve next year's sessions.
The call for proposals for the second annual Mid-Year Colleague Development Days, tentatively scheduled for Thursday and Friday, Jan. 5-6, 2017 will be publicized soon.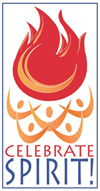 Join us for Celebrate Spirit!, Sept. 15
To officially welcome the new school year, all Detroit Mercy students, faculty, staff and administrators are encouraged to attend the annual Celebrate Spirit! event, Thursday, Sept. 15. Celebrate Spirit! welcomes people of all faith traditions to ask God's blessing on the new school year.
The day begins with an 11:30 a.m. Mass in the Student Fitness Center, featuring celebrant Gerald Cavanagh, S.J., homilist Phillip Cooke, S.J. and keynote speaker Crystal Windham '02, director of North American Interior Design for General Motors Corporation.
Also, President Antoine M. Garibaldi will unveil the University's new logo and brand identity, the result of an in-depth study over the last year.
Following the Mass, a picnic and the Student Organization Fair will take place around the Fisher Fountain. The McNichols Campus class schedule will be changed on Sept. 15 to accommodate attendance. See the Celebrate Spirit! website for more information.
Celebrate Spirit! 2016 is co-sponsored by:
University Ministry,
the Institute for Leadership and Service and
the College of Business Administration, which is celebrating its centennial year.
Movie Night at Calihan Hall and Block Party, Aug. 27
Come join current students, faculty and alumni as we fill Calihan Hall at the inaugural Movie Night at Calihan Hall on Saturday, Aug. 27 at 7 p.m. Following a viewing of the film, Remember the Titans, there will be a Detroit Mercy Block party, featuring food trucks, games and a music stage with a "live mike" for student performances behind Calihan Hall from 9 to 11 p.m. We hope to see you there!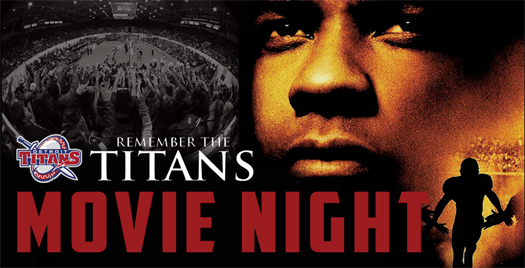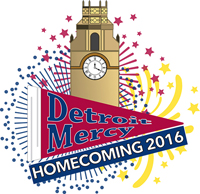 Homecoming Weekend 2016
FRIDAY, Sept. 30
Join our Colleges and Schools as they host activities designed to entertain, inform and inspire. This is a great day to visit faculty, meet current students and reunite with other alumni. All the Colleges and Schools come together in the evening for an all-campus Homecoming BBQ.
School of Dentistry, Continuing Education Program
College of Business Administration, Viewing of 9 Businesses, a film about Detroit entrepreneurs
College of Liberal Arts & Education & University Libraries, Ask the Professor
College of Engineering & Science, CASEE Lab Dedication & Ribbon Cutting
School of Architecture, Reception and Innovation Talk
School of Law, Golf Outing & Dinner
Campus-wide BBQ
SATURDAY, Oct. 1
Relive the spirit of Detroit during this day of fun, festivities and fellowship. There is something for everybody from our 5K run to our Detroit Street Fair, athletic activities, family fun center and a vow renewal Mass. Bring your family and friends and come back home to Detroit Mercy.
5K and Fun Run/Walk: Detroit Decades Dash
Detroit Mercy Scavenger Hunt
Detroit Street Fair
Fun Center
Alumni Basketball Game
CBA Financial Market Demonstrations
Engineering and Chemistry Buildings Open Houses
Architecture Building Open House
Pictorial Display of University's History
St. Francis-style Tug-of-War and Party
Titans Women's Soccer Game
Vow Renewal Mass and Reception
Click here for more information or to register online! Volunteers are needed for Saturday's Homecoming activities; contact Director of Alumni Relations Peggy Pattison at 313-578-0327 or peggy.pattison@udmercy.edu.
Detroit Decades Dash 5K registration now open
Get in on the ground floor of a new Detroit tradition: The Detroit Decades Dash! This year's theme for the 5K Run/Walk is the 1980s, and there are cash prizes for the best costumes. So dig out your pink and black Spandex, your power suits with big shoulder pads, your biggest hair and that Members Only jacket.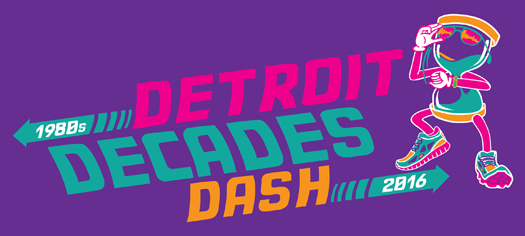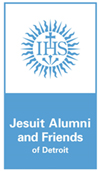 Upcoming JAFD events
Join the Jesuit Alumni and Friends of Detroit (JAFD) this September for two special events! On Thursday, Sept. 8 from 6 to 9 p.m. connect, socialize and relax with the JAFD on the rooftop of the Park Shelton, 15 E Kirby Street in Detroit. See PDF flyer for more information and registration.
JAFD will also host a Fall Luncheon on Wednesday, Sept. 21 from 11:30 a.m. to 1:30 p.m. at the Detroit Athletic Club, 241 Madison Avenue in Detroit. The luncheon's guest speaker will be Loyola University of Chicago Chancellor and Society of Jesus Secretary for Higher Education Michael Garanzini, S.J. See PDF flyer for more information and registration.
Campus developments continue
Get your tickets for the University District Home Tour
The University District Community Association (UDCA) will host its annual home and garden tour on Sunday, Sept. 11 from 10 a.m. to 5 p.m. with the tour beginning at Gesu Church, 17180 Oak Drive in Detroit. Tickets can be purchased online and will be $18 in advance and $20 at the door. The six homes on this year's tour were built between 1920 and 1936, and one of the homes was built by the Spoon Brothers, who were known for their opulent craftsmanship. Visit the UDCA website to register, learn more about the event and keep in touch with upcoming University District news!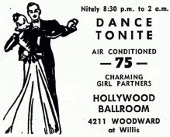 Detroit Mercy Libraries adds lost Detroit culture collection
Peer into Detroit's past at the exhibition, "Lost Cultural Venues of Detroit: Social Spaces and Playgrounds," now on display in the McNichols Campus Library through Saturday, Sept. 10.
Visit the Library's main lobby and see some relics of long-lost Detroit bars, coffeehouses, nightclubs, ballrooms and other venues, curated by Library Preservation Specialist Maurice Greenia, Jr. The exhibit will change and grow, so be sure to stop in often!
Thumbs Up!
School of Dentistry Dean Mert Aksu and Associate Professor of Periodontology & Dental Hygiene Anthony Neely were mentioned in The Detroit News article, "Rubin: At a loss over dental floss," Aug. 22.
Associate Professor of Biology Stokes Baker and Associate Professor of Biology James Graves attended the Genome Consortium for Active Teaching (GCAT) Next Generation DNA Sequencing Group Workshop, funded by the Howard Hughes Medical Institute and National Science Foundation, for undergraduate educators at California State University in Los Angeles, June 27 through July 1. Baker also received the 2016 Samuel Noel Postlethwait Award for outstanding service to the Teaching Section of the Botanical Society of America. Baker presented a workshop on using next generation sequencing technology as well as a scholarly paper, titled, "Using RNA-seq data in an Ecology Laboratory Inquiry Investigation," at Botany 2016, the annual meeting of the Botanical Society of America.
Professor of Business Administration Michael Bernacchi was highlighted in The Detroit News article, "Racy Olympic apparel designed in Metro Detroit," Aug. 5. Bernacchi was also mentioned in The Detroit News article, "FCA, GM and Ford bringing classics to Woodward," Aug. 14.
Associate Professor of Law Khaled Beydoun wrote the Time article, "3 Olympic athletes show the positive power of Islam," Aug. 16. Beydoun wrote an op-ed for the Washington Post, titled, "America banned Muslims long before Donald Trump," Aug. 18. Beydoun was also mentioned in the B.L.A.C. article, "Blacks and Arabs: The Conversation," Aug. 5.
Associate Professor of English Mary-Catherine Harrison and her children's literacy, Rx for Reading Detroit, distributed over 10,000 books to children in Detroit. In addition to its clinic and community libraries, Rx for Reading Detroit provided books for community organizations and events across the city. Read more about the organization online in an alumna guest post by Nicky Marcot '07.
Professor of History Gregory Sumner was highlighted in the Ingham County Legal News and Macomb County Legal News article, "Lawyer details Detroit's contribution to World War II efforts," Aug. 4 and Aug. 12, respectively.