Joy and laughter fill the air at the employee Christmas party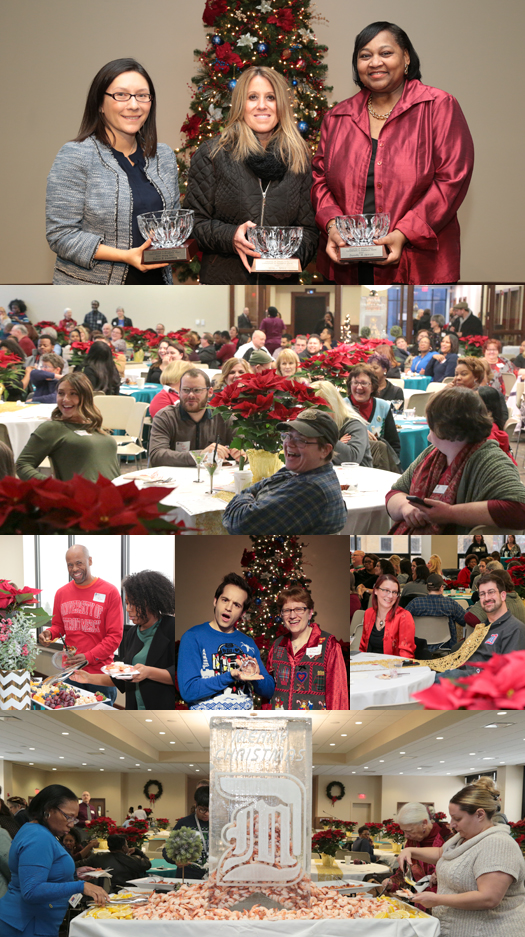 Thanks to everyone who joined us at the Detroit Mercy employee Christmas party last week. A wonderful afternoon filled with laughter, good food and excellent colleagues: What better way to kick off the holiday season?
Fellow employees were honored for their years of service and Human Resources presented the Commitment to Excellence Awards. Congratulations to this year's recipients (pictured top, from left to right): School of Law Director of Career Services & Outreach Tanya Lundberg, University Health Center Coordinator of Patient Care Melanie Nevels and Associate Dean of Students Dorothy Stewart. See the photo gallery online.
Coming Soon: New and improved Campus Connection

As we celebrate 25 years of Campus Connection, a brand new version is on the horizon! Stay tuned for more after the new year.
To employees:
Think twice about spamming listserv reminders full of multi-colored, Comic Sans fonts and 1998 clip art. Instead of "Cc-ing" the University on your posts, let us be your voice. Let us be your CC. Send your students and colleagues our way to learn about all the exciting things happening at Detroit Mercy.
To students:
Frustrated with inboxes exploding with emails? Let's fix that.
Looking to nab FREE FOOD? We've got your hookup.
Think there is nothing to do on campus? Think again.
Tune in, Titans! Corktown. McNichols. Riverfront. Three campuses. One voice.
Seasons Greetings and Happy Holidays to all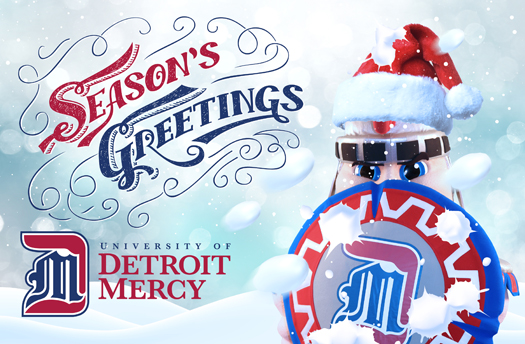 On behalf of Marketing & Communications, we wish you all the warmest of holiday greetings, a relaxing, safe winter break and a happy new year! See you all in 2018, Titans.