Don't forget! Commencement is this weekend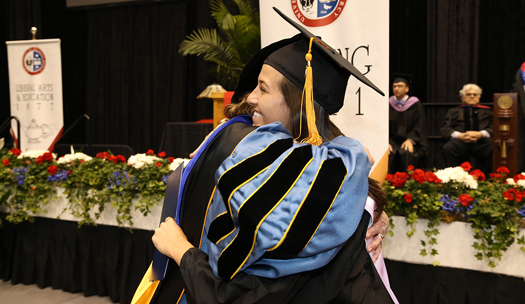 University of Detroit Mercy will hold its annual commencement ceremonies on May 12 and 13. All three commencement ceremonies will take place in Calihan Hall on the McNichols Campus. Visit the Commencement website for information on parking, seating, photography and more. A livestream will be available on Commencement; look for a link on the homepage! #udmgrad2017
Our Valedictorian: Sehie Olivia Koh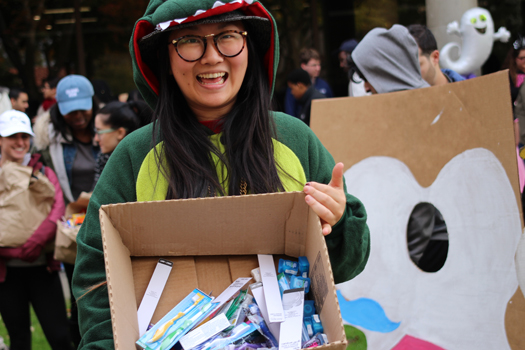 We want to introduce you to this year's valedictorian, Sehie Olivia Koh. Her inspirations and motivations, stemming from her friends, family, the city of Detroit and beyond make up a truly fascinating story. Read all four parts on our news hub page.
Detroit Mercy and Go Red Goes STEM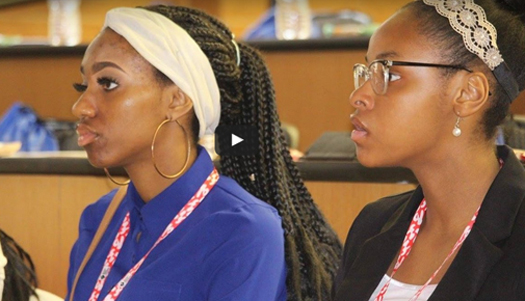 University of Detroit Mercy hosted the American Heart Association's Go Red Goes STEM event, a first for Michigan, May 5. The event allowed young women from Detroit Public Schools Community District to attend speed mentoring, breakout sessions and hear from successful women in STEM careers. Read more about this event and watch the highlight video online.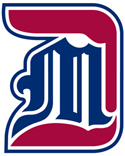 University identity and branding reminder
In the eight months since our brand launch, the University community has seen a great use of our logo and brandline in a variety of promotions. It's also seen uses that were not so great. To ensure the correct usage of our logo, colors, brandline and fonts, please refer to the Detroit Mercy Brand Standards Guide. If you have any questions regarding the usage, do not hesitate to contact Marketing & Public Affairs at 313-993-1254. See the Hatteras website for online order forms for new letterhead, envelopes and business cards. Please be aware the order form has three options (McNichols, Law and Dental) depending on your respective campus location. See also our communication request form for other graphic design needs, photographer request form and story submission form.
As a reminder in application, on second reference, the University will be referred to as Detroit Mercy; the use of acronyms, including "UDM" or "DM," is not acceptable. Failure to properly use our brand guidelines dilutes the Detroit Mercy identity in the marketplace, creates confusion with prospective students, shows a lack of consistency in brand awareness throughout the institution and can lead to poor representation in media coverage.
CLASA raises money at scholarship fundraising dinner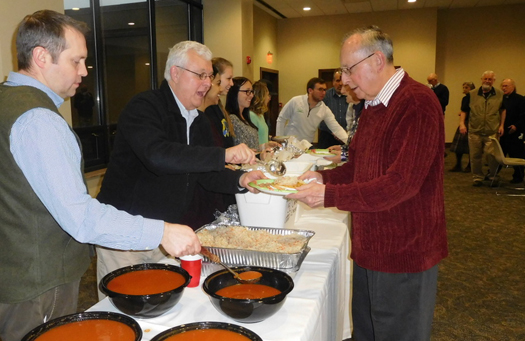 The Carney Latin American Solidarity Archive (CLASA) hosted approximately 100 faculty, staff, students and donors and raised more than $8,000 at the annual UCA Jesuit Martyrs Scholarship dinner, March 20. With an evening filled with captivating music by Ismael Duran and two motivating talks from Director of Casa de la Solidaridad Kevin Yonkers-Talz and Director of the Romero Program Julio Perez, CLASA would like to thank all attendees, volunteers and co-sponsors who made the event's seventh year a huge success. Next year's scholarship fundraiser dinner will be Thursday, April 5, 2018.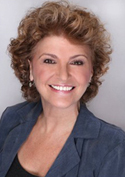 Tony-Award Winning alumna is a force in American Theater
Angelina Fiordellisi '81, a seasoned actress, theatre producer and play director has made her mark in the acting industry. Her Cherry Lane Alternative program has helped many new playwrights start their careers. To date she has won several awards and worked with some of the top producers, directors and actors on and off Broadway. Read more about her story on our alumni blog.
Students flip out with flapjacks during finals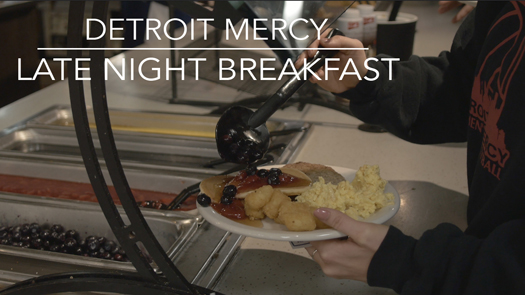 The Titan Dining Room came alive after hours as students chowed down and fueled up before finals week at the annual Late Night Breakfast. Check out the video online.
Spirit Award honoree remarks online
University of Detroit Mercy celebrated the achievements and accomplishments of seven notable alumni at the fourth annual Spirit Awards celebration, April 28. Listen to their remarks online and see the Spirit Awards website for more information.
JAFD Luncheon to feature Fr. Staudenmaier on nostalgia
The Jesuit Alumni & Friends of Detroit will host a luncheon keynoted by Assistant to the President for Mission and Identity John Staudenmaier, S.J., on Wednesday, May 17 at noon at the Detroit Athletic Club, 241 Madison Ave. in Detroit. Fr. Staudenmaier will speak on "Our 21st Century Demon: Nostalgia," discussing how longing for another time or another place can prevent us from encountering God in the only way possible: in the here and now. Register online before Sunday, May 14. For more information about JAFD, please email atadmin@jafdetroit.org.
Detroit Mercy gears up for summer camps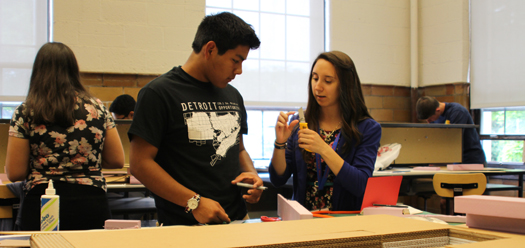 The University hosts a number of summer camps, molding young minds in a number of subjects including architecture, digital media studies, STEM and design. Register today and take advantage of early bird registration. A new camp hosted by the Michigan Women's Foundation, Camp Moxie, will be added to the Summer Camp web page this week so stay tuned!
Thumbs Up!
Professor of Chemistry & Biochemistry Mark Benvenuto is the editor of the Sustainable Green Chemistry series published by DeGruyter Publishing. Green Chemical Processing is the first volume of the series.  The series anticipates publishing two volumes per year.
Professor of History Roy E. Finkenbine was one of approximately 25 professionals from around the nation who participated in a Strategic Planning Listening Session of the National Underground Railroad Network to Freedom of the National Park Service, May 3.
Adjunct Professor in History Ken A. Grant presented a plenary address to the Southeastern Michigan Synod Assembly, entitled, "The Perfect Storm: Luther's 95 Theses and the Beginning of the Reformation."
Associate Professor of Education and Former Deputy Mayor of Detroit Isaiah McKinnon, who is on the Board of Catholic Charities U.S.A. visited Rome, Italy and celebrated mass with Pope Francis at the Vatican. McKinnon also met with the Pope's Choir who will visit and perform in Detroit later this summer. Other meetings included dinner at the U.S. Embassy, Caritas International Board and meeting with the South African Ambassador to the Vatican. McKinnon has also agreed to serve on Archbishop Vigneron's Board of Trustees to plan events honoring Fr. Solanus Casey.
Associate Professor of Communication Studies Jason Roche penned a chapter in Why Detroit Matters, edited by Brian Doucet and published by Policy Press. Roche's chapter explores preserving Detroit through preserving its baseball history.
Assistant Professor of Education Jiawen Wang presented his research at the National Technology and Social Science Association Conference in Las Vegas, April 11. The research titled, "Gamification as One Approach to Student-Centered Education," explored modeling gamification principles in higher education classrooms to maximize learning experience, and foster critical thinking in a playful environment.