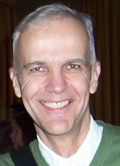 SOA welcomes architecture professor Perry Kulper
UDM's School of Architecture (SOA) welcomes University of Michigan Associate Professor of Architecture Perry Kulper to speak on Wednesday, Jan. 28 from 5:30 to 7:30 p.m. in the Genevieve Fisk Loranger Exhibition Center of the Warren Loranger Architecture Building on UDM's McNichols Campus. As part of the SOA's 2014-15 Lecture Series, Kulper will speak on the roles of representation and methodologies in the production of architecture and the ways architecture contributes to our cultural imagination. See the event page for more.
MCA recognizes UDM student of the day
The Michigan Colleges Alliance (MCA) launched a collective marketing campaign, "We are the Independents," designed to increase awareness of independent higher education options in Michigan. The campaign dispels myths about private education and helps promote the 15 MCA institutions, including UDM.
UDM student Sarah Casnovsky has been recognized as Student of the Day on Tuesday, Jan. 27 and is featured on the front page of the campaign's website.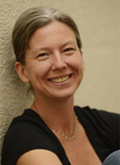 CLASA speaker highlights militarism and motherhood
CLASA will present activist and author Frida Berrigan on Monday, Feb. 2 from 7 to 9 p.m. in the Ford Life Sciences Building, Room 113, on UDM's McNichols Campus. Berrigan will speak on militarism, motherhood and her book, It runs in the family: On being raised by radicals and growing into rebellious motherhood. See event page for more details.
This event is sponsored by the James Carney Latin American Solidarity Archive (CLASA) and cosponsored by the Michigan Coalition for Human Rights (MCHR), Women's and Gender Studies Program, St. Peter's Episcopal Church, Gesu Peace and Justice Committee and Word and World.
Jesuit Alumni and Friends luncheon
The Jesuit Alumni and Friends of Detroit will host its Winter 2015 luncheon on Tuesday, Feb. 3 from 11:30 a.m. to 1:30 p.m. at the Atheneum Suite Hotel in Detroit. Professor of Architecture and Executive Director of the Detroit Collaborative Design Center Dan Pitera will give the presentation, "Rebirthing Detroit," highlighting city regeneration through residential and local organization involvement. Register on EventBrite.com by Tuesday, Jan. 27.
National Alliance on Mental Illness presents educational lecture
UDM will host the National Alliance on Mental Illness (NAMI) presentation, "In your own voice," on Monday, Feb. 9 from 5:30 to 8:30 p.m. in the Ford Life Sciences Building, Room 113, on the McNichols Campus. This public education program features speakers Kristen Famiano and John Lynn sharing personal stories about living with mental illness and achieving recovery. See the event page for more information on the program.
Campus Kitchen at UDM fundraiser
The Campus Kitchen at UDM will host its annual winter fundraiser on Sunday, Feb. 8 at St. Hugo's in Bloomfield Hills immediately following the 5 p.m. Mass. The fundraiser includes a soup dinner and features musical artists Ed Guay and Cindy Daily. Freewill donations are requested. To learn more about Campus Kitchen, please visit the web page.
School of Law Incubator Program featured
UDM Law's new Solo and Small Firm Incubator Program (SSFIP) is featured on the State Bar of Michigan's Stories of Service website. The SSFIP is praised as an innovative model for teaching recent graduates how to grow and sustain a solo practice while also meeting the legal needs of low-income clients through pro bono service. Read the full article.
UDM presents at Utica Schools' Academic Blitz
Interim Vice President for Enrollment Management & Student Affairs Debbie Stieffel will speak at Utica Community Schools' eighth annual Academic Blitz on Thursday, Jan. 29 from 7 to 9 p.m. at Henry Ford II High School, 11911 Clinton River Road in Sterling Heights. Following her presentation, families in the district will attend group sessions with information on options after high school provided by UDM and other institutions regarding financial aid, special programs for students and more. See the full article for more information.
College and School newsletters now online
Five of UDM's colleges and schools recently published the latest issues of their alumni newsletters. Browsing the newsletters is a great way to catch up on some of the great things happening around the University.
Happenings in the community
On Saturday, Jan. 31, Palmer Park will host Winter Fest from 1 to 4 p.m. There will be arts, crafts, music, food, ice-skating, cross-country skiing, a "doggie fashion parade," and more. Come out and enjoy a winter wonderland!
Also, Detroit's newest eatery, Kuzzo's Chicken & Waffles, has officially opened. Located at 19345 Livernois Ave, Kuzzo's, is owned by former NFL player Ron Bartell. Kuzzo's temporary hours are Tuesdays through Sundays from 8 a.m. to 2 p.m. See media coverage for more information.
UDM provides professional development to AOD teachers
This year, University of Detroit Mercy and Madonna University have paired with the State Department of Education to provide professional development programs to teachers in the Archdiocese of Detroit Schools' Central Region. The two universities will develop specific training sessions that reflect their shared view of faith and spirituality. They will also provide the archdiocesan schools' faculty with accessibility to local "mentors," who share that Catholic mission. UDM's training sessions will focus on reading strategies and comprehension, differentiated instruction and leadership training.
Thumbs Up!
Professor of Business Administration Mike Bernacchi was quoted in the NBC News article, "Super Bowl ads use robots and your data to get personal," regarding social media targeting super bowl ad viewers, Jan. 19. Bernacchi also commented on the increased presence of smaller companies' Super Bowl ads in the KWCH 12 article, "Skittles and Carnival are Super Bowl ad rookies," Jan. 20.
UDM President Antoine Garibaldi participated in a panel with three other college representatives at the Harriet Tubman Center's Regional Transit Summit, Nov. 18. UDM will host the next summit in Spring 2015.
Assistant Professor of Nursing Arthur Ko will be honored for his outstanding contribution in the field of healthcare services and his adherence to the Christian values that contribute to the betterment of society. Ko will be recognized by the president of a Catholic university in the Philippines at a formal dinner. Ko will also be the keynote speaker at the regional conference of the Philippine Nurses Association of South Texas.