E-Waste Recycling Drop-Off Day, Oct. 7
The Information Technology Services department will host e-Waste recycling partner, Great Lakes Recycling, in a drive-through drop-off recycling event on Wednesday, Oct. 7 from 10 a.m. to 1 p.m. on the McNichols Campus. This event is open to students, faculty and staff interested in responsibly disposing of their personal technology items with a trusted recycling partner. Look for the recycling truck in the parking lot near the Titan Field on the northeast side of the McNichols Campus.
New McNichols Entrance construction underway
Beginning Wednesday, Oct. 7 the McNichols Campus entrance will close down for renovations. During the project, entry off McNichols Road will be via a temporary entrance farther east toward Fairfield near the Multi-Purpose Athletic Field. Barring any unanticipated delays, completion of the new McNichols entry is projected for the start of the 2016 Winter Semester.
Engineering & Science Research Symposium, Oct. 16
UDM's College of Engineering & Science will host its Student Research Symposium on Friday, Oct. 16 from 8:30 a.m. to 12:30 p.m. in Engineering Building High Bay. The Symposium will highlight the research done by undergraduate and graduate students in the College. For more information, visit the Annual Student Research Symposium web page.

Grace Lee Boggs Lecture, Oct. 6
Civil rights pioneer, activist and writer Grace Lee Boggs, who died Monday at the age of 100 in her Detroit home, is the subject of a lecture at 5:30 p.m. today at University of Detroit Mercy.
"The Revolutionary Lives of James and Grace Lee Boggs" will be presented by Dr. Stephen Ward, associate professor of the Department of Afro-American Studies and African Studies at the University of Michigan-Ann Arbor. He is a historian and the author of Pages From a Black Radical's Notebook: A James Boggs Reader (2011) and In Love and Struggle: The Revolutionary Lives of James and Grace Lee Boggs, scheduled for publication in 2016.
Boggs' activism dates back to the 1940s, when she fought for tenants' rights. She and her husband, James, later worked tirelessly for the rights of women, people of color and youth. Her five books include a memoir, Living for Change: An Autobiography and, most recently, The Next American Revolution: Sustainable Activism for the Twenty-First Century, published in 2011.
The lecture is part of the University's African American Studies Fall 2015 Lecture Series and will be held in the Student Center President's Dining Room on the McNichols Campus. It is free and open to the public.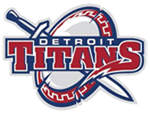 Detroit Titans basketball season events
The complete schedules for the University of Detroit Mercy men's and women's basketball teams have been released and the Detroit Titans announced the starting times for all home games. See news release for schedules and ticket information.
The Detroit Titans will host a dinner and discussion with Detroit Pistons head coach Stan Van Gundy and Titans Men's Basketball Coach Ray McCallum on Thursday, Oct. 15 from 6 to 8 p.m. in the Student Center President's Dining Room on the McNichols Campus. Tickets for the event are set at $75 per person and $125 for a couple. For more information or to RSVP, contact Detroit Titans Men's Basketball Office Manager Stacey Barns at stacey.barns@udmercy.edu or at 313-993-1731.
The Titans will also host the "Hoop Night in the D" event, formally known as Titan Tip-off, on Friday, Oct. 16 at 5:30 p.m. in Calihan Hall. The event will feature the introduction of the 2015-16 Detroit Titans men's and women's basketball teams. Members of both basketball squads are set to play together for a co-ed scrimmage on the Dick Vitale Court. The event is free and all are welcome to attend. Go Titans!
UDM at Macomb University Center Open House, Oct. 15
UDM programs will be promoted at the Macomb University Center Open House on Thursday, Oct. 15 from 4:30 to 7 p.m. on Macomb Community College's Center Campus, 44575 Garfield Road in Clinton Township. Representatives from UDM will be available to answer questions about UDM programs offered at the Center, transfer programs and financial aid information. See Macomb Community College website for more information. Register online today!
SOA displays student work at Warsaw exhibit
There will be an exhibit of Warsaw student work on display this week in the Warren Loranger Architecture Building on UDM's McNichols Campus. For more information, see the SOA Study Abroad web page.
Last week, an exhibit displaying student work from Volterra, Italy was held. The Volterra-Detroit Foundation is currently conducting an online fundraiser for a new artist residency program at the Volterra International Residential College. See link for more information.
Apply for a 2015-16 Mission Micro Grant
Applications for the 2015-16 Mission Micro Grant Program are now available. Please note that the time period for which projects and activities can receive funding is aligned with the 2015-16 fiscal year. It is possible to apply for funding for projects that already have or will take place between July 1, 2014 and early November, when the grants are announced. It is also possible to apply for grants that will take place from early November through June 6, 2016.
Applications are due Friday, Oct. 23. See the Mission Micro Grant page for more information and application form.
A conversation on the UDM Mission
In an effort to deepen our understanding and implementation of the academic mission of the University, Provost and Vice President for Academic Affairs Pamela Zarkowski invites all faculty and staff to a series of conversations highlighting our mission's Mercy and Jesuit character. The first conversation will take place on Friday, Oct. 16 from 3:30 to 5 p.m. in Lansing-Reilly Hall on the McNichols Campus. In preparation for the first conversation, please read the brief article by Ron Modras, a faculty member at St. Louis University, titled "The Spiritual Humanism of the Jesuits." The second gathering will take place on Friday, Nov. 13 from 3:30 to 5 p.m. in Lansing-Reilly Hall.
These conversations can also increase our awareness of how each of us sees himself or herself contributing to the mission; and they can provide a way for us to realize that, even though we have different areas of expertise and work in different types of programs, we share a common enterprise with some common values.
Safety Street candy donation
In preparation for UDM's 2015 Safety Street, which will be held on Friday, Oct. 30 from 4:30 to 6:30 p.m. in the Student Center's Fountain Lounge, the Office of Student Life requests faculty and staff to donate bags of candy by Friday, Oct. 23 at 5 p.m. The respective department with the most donated candy will be awarded a pizza party.
Second Wednesday Series highlights Fulbright opportunities
The next Second Wednesday Series presentation will be held on Wednesday, Oct. 21 from noon to 1 p.m. in McNichols Campus Library Room 324. This presentation will discuss opportunities for faculty and students to apply for Fulbright and Fulbright-Hays grants. UDM Fulbright scholars will share their experiences teaching and conducting research across the globe and how these experiences inform their teaching and learning.
Immediately following the presentation, there will be a short discussion in the Student Center President's Dining Room regarding the U.S. Department of Education Fulbright-Hays Group Project Abroad (GPA) to Brazil.
Center for Cyber Security & Intelligence Studies holds mural contest
UDM's Center for Cyber Security & Intelligence Studies (CCIS) has extended its mural contest deadline to the week of Oct. 26, with the winning submission to be announced at the end of October. This mural contest is open to all UDM faculty, staff, students, alumni and Michigan high school students to decorate the walls of the CCIS Research Lab. The winner of the competition will receive $200. See PDF flyer for guidelines.
Thumbs Up!
Professor of Mechanical Engineering Nihad Dukhan was highlighted for his calligraphy expertise in The Daily Reporter article, "Tibbits puts on Different Kinds of Cultural Experiences," Oct. 4.
Professor of History Roy Finkenbine's op-ed, titled, "How is Donald Trump Like Lincoln?," was published by History News Network, Sept. 20. Finkenbine's article, "'Who Will Pay for their Sufferings?': New York Abolitionists and the Failed Campaign to Compensate Solomon Northup," was published in the Fall 2014 issue of New York History, Sept. 15. He also gave a talk on the topic, "The Underground Railroad in the Detroit River Borderland," at the Lyon Township Public Library, Sept. 15.
Associate Professor of Performing Arts Gail Mitchell will perform several songs by German composer Fanny Mendelssohn Hensel on Thursday, Oct. 8 at 1 p.m. at the Congregational Church of Birmingham, 1000 Cranbrook Rd., Bloomfield Hills, Mich.
Professor of English Nichols Rombes joined the editorial board of the Journal of Asia-Pacific Pop Culture, published by Penn State Press. Rombe's appreciation of the late director Wes Craven was highlighted in the Berfrois article, "Wes Craven's Beauty," Sept. 4. Rombes was also featured for writing and directing the film, The Removals, in the Columbus Alive article, "For indie publisher Two Dollar Radio, small film budget fuels big creativity," July 23.
Professor of Chemistry & Biochemistry Shulamith Schlick presented the topic, "Stabilization of Membranes Used in Fuel Cells By Cerium(III) and Ceria Nanoparticles," at the Polymer Degradation Discussion Group Conference in Stockholm, Sweden, Aug. 31-Sept. 3.
Associate Professor of English Rosemary Weatherston presented the paper, "Literary Studies as Medical 'Practice' in Undergraduate Curriculums," at the Western Michigan University Medical Humanities Conference in Kalamazoo, Sept. 25.