Commencement ceremonies, May 8-9
University of Detroit Mercy will hold its annual commencement ceremonies on May 8 and 9, 2015.
School of Dentistry, Friday, May 8 at 9:30 a.m.
School of Law, Friday, May 8 at 6 p.m.
Undergraduate and Graduate Commencement, Saturday May 9 at 1:30 p.m.
All three ceremonies will take place in Calihan Hall on UDM's McNichols Campus. In total, the University will graduate approximately 1,500 students during the three commencement ceremonies.
The School of Dentistry's keynote speaker will be Dr. Jack Dillenberg, D.D.S., M.P.H., inaugural dean of AT Still University's Arizona School of Dentistry & Oral Health. The School of Law's keynote speaker will be United States Secretary of Labor Thomas E. Perez, J.D. UDM's 2015 undergraduate and graduate commencement ceremony will recognize The Honorable Damon J. Keith with an honorary degree of Doctor of Humane Letters. See press release, media coverage and the Commencement site for more information.
For the May 9 Commencement celebration, include the hashtag #udmgrad2015 on your social media posts to share your graduation comments and images with the world!  (Remember that to reach the most people, your posts and/or account should be set as public.) For more information, see hashtag use information for Twitter and Instagram.  You can also post to UDM's official Facebook page with #udmgrad2015 in your comment. Public posts with the #udmgrad2015 tag will be displayed on a screen in Calihan Hall preceding the May 9 Commencement ceremony for McNichols Campus graduates.
Dental Alumni Day, May 1
UDM School of Dentistry will host its annual Dental Alumni Day on Friday, May 1 at the Inn at St. John's in Plymouth, Mich. This year, President of Transitions Group of North America Lisa Philp will present a course titled, Bridging the Gap - Generational Diversity. For more information or to register, please visit the 2015 Alumni Day web page. For questions, contact School of Dentistry Continuing Education Manager Debra Huff at 313-494-6626 or huffda@udmercy.edu.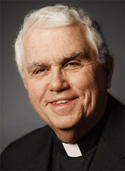 JAFD Spring Luncheon, May 6
The Jesuit Alumni and Friends of Detroit (JAFD) will host their 2015 Spring Luncheon on Wednesday, May 6 from 11:30 a.m. to 1:30 p.m. at the Atheneum Suite Hotel in Detroit. This year's luncheon will feature Joseph P. Daoust, S.J., who served as general counselor at the headquarters of the Society of Jesus in Rome from 2008-2014. Fr. Daoust will speak on the topic, "Pope Francis and the Jesuits: The View from Rome," explaining how Pope Francis has touched the world with his humility, simplicity and focus on the poor. Register online before Sunday, May 3. For more information, see the JAFD Facebook and email questions to jesuitalumdetroit@gmail.com.
Nurse Anesthesia program highlighted
UDM's Nurse Anesthesia program recently hosted an on-site visit by its programmatic accreditor, the Council on Accreditation (COA). A comprehensive self-study was prepared and reviewed by the on-site review team prior to the two-day visit. The program was very pleased at the preliminary report and the council's findings will be reviewed at the COA meeting in October 2015.
Nurse Anesthesia students were recognized for their selfless voluntary missions overseas this winter. Bianca Fields cared for patients in Guatemala, while four other students traveled to the Philippines: Jeff Macuja, Zack Ismail, Elizabeth Smith and Satoya Troncoso. The overseas missions are not only a learning experience for UDM Nurse Anesthesia students but also a great way to give back to those less fortunate. Almost half of the last three graduating Nurse Anesthesia classes have traveled overseas in their senior years.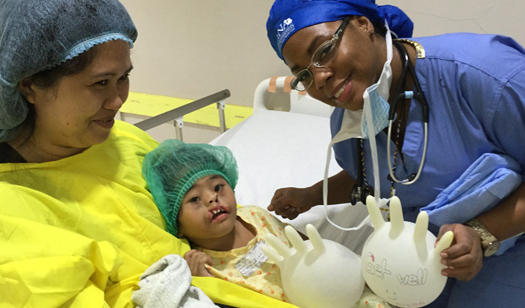 Video: Nursing students on TV
University of Detroit Mercy Nursing students Caitlyn Gauthier and Marcus Smith appeared on WJBK-TV's Fox 2 News Morning show, April 26, to discuss why Michigan's infant mortality rate is higher than the national average, with Detroit's rate more than double the national average. Watch the video online.
Concrete Canoe competition

Students and faculty from the departments of Civil, Architectural, Environmental and Mechanical Engineering participated in the Concrete Canoe Competition of the North Central Student Conference of the American Society of Civil Engineers at the University of Toledo, April 9-11.
Each year, the task of the competition is to design and construct a concrete canoe, which is scored on design, presentation, product display and competitions. UDM finished second in two races, third in one race and fifth overall.
Nursing and Engineering capstone collaboration
Public Safety donation
UDM Public Safety received a donation of $35,436 from Jonathan Rose '81, '82 for the purchase of a new patrol vehicle and refurbishment of an existing patrol vehicle. According to Director of Public Safety Letitia Williams, the generosity of Dr. Rose is the largest Public Safety gift received in her 16 years of service. Williams said, "I truly appreciate the thoughtful contribution and act of kindness. With Dr. Rose's generosity my department will be better equipped to traverse between our campuses to protect the community we pledge to serve."
UDM Law hosts patent law presentation
Approximately 100 people, including UDM Law faculty and staff, attended a presentation by Under Secretary of Commerce for Intellectual Property and Director of the United States Patent and Trademark Office Michelle K. Lee on current developments and topics in patent law and policy in the Riverfront Campus Atrium, April 24. Director Lee was introduced by Chair of the State Bar of Michigan Intellectual Property Law Section Karl T. Ondersma and questions were moderated by Secretary/Treasurer of the Section David C. Berry.
Video: Catherine McAuley presentation
College of Business Administration Dean Joseph Eisenhauer examined Catherine McAuley's social entrepreneurship and its legacy in the UDM Second Wednesday Series presentation, "Catherine McAuley, Social Entrepreneurship and Education for the Mercy Mission," April 8. Watch the presentation online.
Thumbs Up!
Professor of Business Administration Michael Bernacchi commented on a shwarma controversy in The Detroit News article, "Shwarma Vs. Social Media - A Recipe For Disaster," April 22.
Professor of Counseling & Addiction Studies Nancy Calleja published Treating adolescents with sexual behavior problems: The Forward- Focused Model in The Sex Offender, Volume 8. This "Sex Offender" series is considered the primary source of research on sexual offending in the field.
Professor of Psychology Barry Dauphin presented "Maintaining a psychodynamic focus in a university setting" at the 2015 Psychoanalysis (Division 39) Spring Conference in San Francisco, Calif., April 23-26.
Associate Professor of Biology James Graves gave the presentation, "Biodiesel glycerol byproduct as feedstock for pseudomonads of industrial significance in undergraduate research," co-authored by students Christopher Fronczak, Kezia Mathew and Seon Gyeong Park, at the spring meeting of the Michigan branch of the American Society for Microbiology at Eastern Michigan University, April 11.
Professor of Nursing Carla Groh will receive the Education and Research Award and Clinical Associate Professor of Nursing Carmen Stokes will receive the Education and Research Runner-up Award at the Nightingale Awards for Nursing Excellence annual ceremony, May 7.
Assistant Professor of Psychology Erin Henze, along with UDM graduate students Kristen Hnatio, Nancy VanRaemdonck, Heather Bishop, Sandybel Quintana, Erika Turak and undergraduate student Renesha Smoot Grafton represented RX for Reading Detroit at the Southwest Solutions Thrive by Five! Community Open House in Detroit, April 18. Together, they distributed over 300 new English and Spanish-language books to children and talked with parents about strategies for reading with children and promoting literacy. See the full article.
Instructor of Religious Studies Terri Laws defended her doctoral dissertation, "At the Cross-Roads: African American Spirituality, Clinical Trials, and Patient-Subject Decision-Making," at Rice University in Houston, Texas, April 13.
College of Health Professions Dean Christine Pacini spoke at Henry Ford Health System's 10th Annual Nursing Research Conference, "Research & Innovation: Improving Care at the Bedside," April 22. Dean Pacini's presentation topic was, The Look of "Wisdom" at the Point of Nursing Care Delivery.