Allegra  Pitera
Associate Professor of Architecture & Director, Digital Media Studies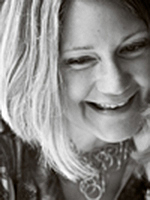 Contact Info: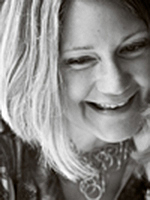 Areas of Expertise:
Design Studio
Visual Communications
Design
Digital Media
Degrees
Master of Fine Arts, Cranbrook Academy of Art
Bachelor of Fine Arts, University of Kansas
Bachelor of Arts, California College of Arts
Biography
Allegra Pitera is Associate Professor and Director of the Digital Media Studies program in the School of Architecture at the University of Detroit Mercy. She brings to the University active research, teaching, and community service in design, art, and technology; fostering student engagement and academic exploration through her experimental short videos and heuristic mode of teaching. Allegra's pedagogy is rooted in teaching students to learn to think by challenging them to solve problems and engage in critical thinking through multi-faceted conceptual angles and energetic project processes (learning while doing). In the spirit of student-centered projects, both Digital Media Studies and Architecture students are engaged in doing what they love as a vehicle for reaching their fullest potential.
Allegra is Director of the burgeoning, interdisciplinary Digital Media Studies (DMS) program. DMS is rooted in graphic design, theory, and technology while it is not an architecturally driven curriculum. The DMS students create digital media projects (ie: print, multi-media, web, 3D photography) often with an outreach focus. Student work has been highlighted in various local venues such as at the Detroit In-Focus video festival as well as the CAID Gallery's "192 Hours of Art."
Allegra has a solid design and art academic foundation with a Master of Fine Arts from the Cranbrook Academy of Art where she was President of the Class of 2000, a Bachelor of Fine Arts with Highest Distinction from the University of Kansas, as well as a 5-year professional Architecture degree with Distinction from the California College of Arts. She has lectured, taught, and/or reviewed projects at Harvard University, Lawrence Technological University, Carleton University, Oakland Community College, and the Paint Creek Center for the Arts.