---
How to Caption Video in YouTube
Adding and Editing Video Captions
After uploading your video to YouTube, Click Edit.

From the left menu, click Subtitles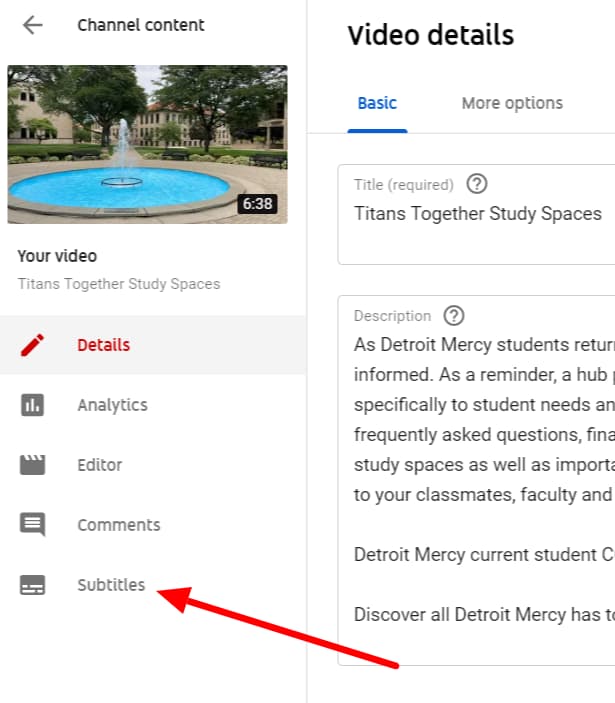 YouTube's Auto-Caption
When you upload a new video, YouTube will scan and automatically add captions to your file. It takes about 1.5x the length of the video for YouTube to perform this function. If you don't have a pre-written transcript, this is usually the fastest way to add captions.
You will know you have these auto-captions if you Click Edit and Subtitles as shown above, and see Published (automatic)

From the three dots on the right, click Edit

Click Edit in classic Studio

Edit captions on the left and click save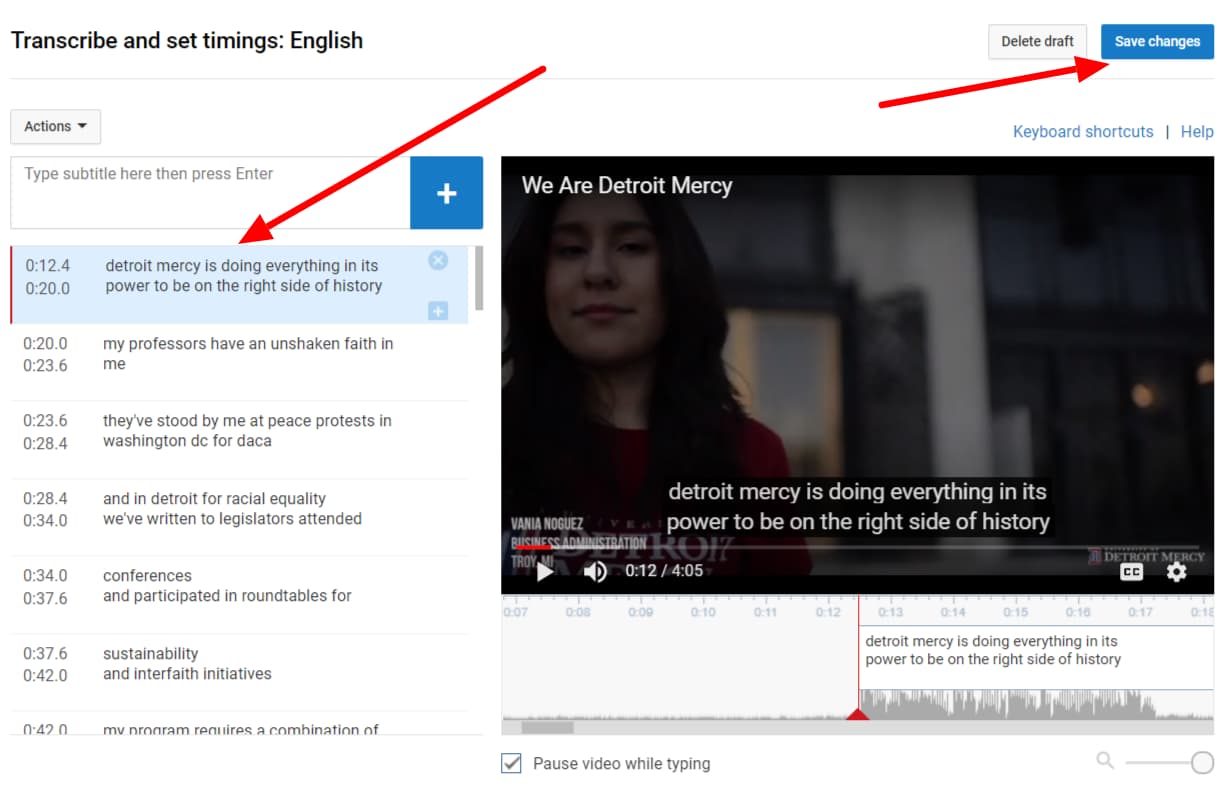 Under Video Subtitles, Click Add

You are given 3 method options.
Upload a file: If you already have an typewritten, plain text (.txt) transcript file, choose Transcript. If you already have a captioned .srt or .sbv file, choose Subtitles File. Select the file using the file chooser from your computer and click Upload.
Transcribe and autosync: 

Type everything that's spoken in the video here, or paste a pre-written transcript, then click "Set timings" to automatically line up your text with the speech in the video.

Create new subtitles or CC: Select this to manually type in the captions as the video plays. YouTube will auto-pause while you are typing and continue to speak when you pause typing.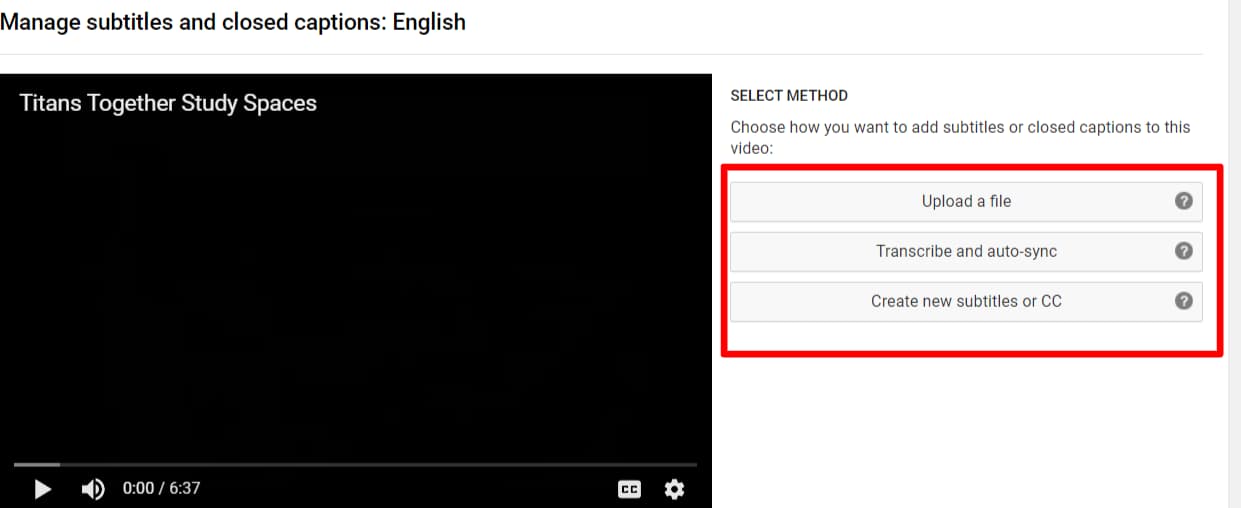 Save and Publish your Captions