Summer Camps and Programs 2022
July 18-299 a.m. – 4 p.m.
Students accepted: Girls ages 13–17
This two-week camp provides hands-on, project-based instruction with coding, community building and fun. Camp offers a space where girls can learn computer science and coding principles in the company of other girls, with mentorship from women they can see themselves becoming. Participants will be introduced to computing and will incorporate programming to build real-world applications to solve problems within their communities. Students end camp with a project that reflects their understanding of strategies in software development.
Contact:Teddy Alvaroteddy@blackgirlscode.org
---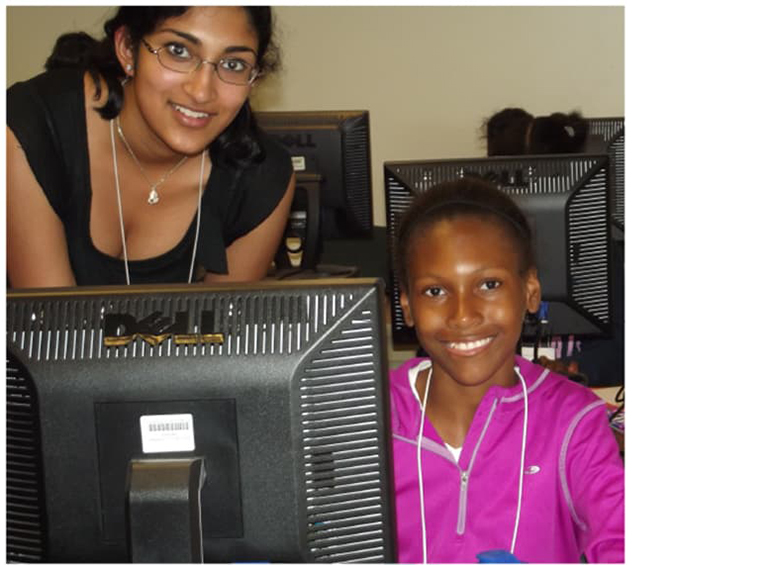 June 27 - July 1, 2022
9 a.m. - 4 p.m. (Mon-Thu)
9 a.m. - 3 p.m. (Fri)
Robotics Programming and Animation Creation
Students accepted: 5th & 6th graders
Campers will program Dash robots using block-based programming and create animation using the Alice app. During their programming, campers will be able to watch their programming in real-time.
Robotics Programming and App Development
Students accepted: 7th & 8th graders
Campers will learn how to build fully functional apps with MIT App Inventor and enhance their critical thinking and problem-solving skills while programming Lego robots.
Find more information for Camp Infinity
Contact:
Nicola White
Nicola.white@mcwt.org
248-218-2578 ext. 105
---
Dentistry Summer Enrichment Program
May 2 - May 30 (Self-pace learning)
May 31 - July 1 (virtual program)
Students accepted: College juniors or seniors, or those who have graduated within the last five years and have completed the necessary science coursework to take the Dental Admission Test (DAT) after the Summer Enrichment Program.

The Summer Enrichment Program provides educational and professional development experiences for underrepresented minorities and/or disadvantaged students so that they can successfully gain admission into dental school and pursue a career in dentistry. This includes intensive DAT courses, dental school application assistance, and dental specialty panels, along with academic success, professional development and cultural competency panels. There will also be networking events with Detroit Mercy students, employees and alumni, along with local dentists.
For more, see the Dentistry Summer Enrichment Program page.
---
Science Engineering Exploration Camp (SEEC)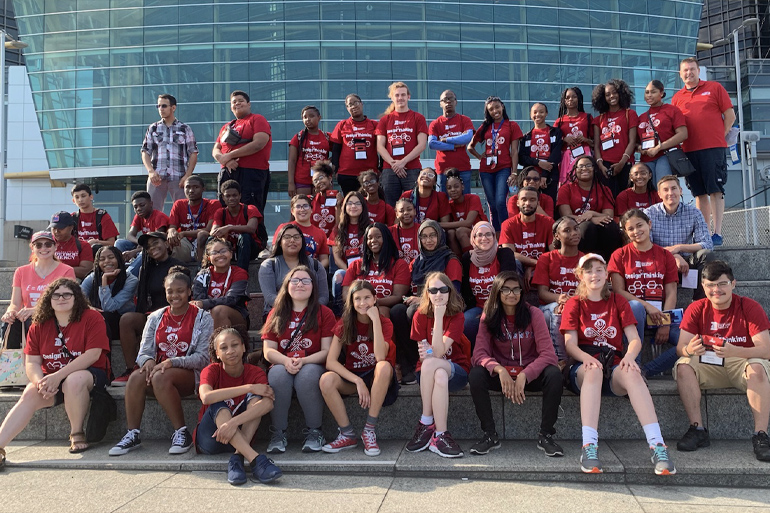 For details on the SEEC programs, see the SEEC Summer Camps page.
SEEC Program I
The Science & Engineering Exploration Camp is a one-week day camp that introduces campers to the exciting world of engineering, science and robotics. Attendees participate in activities that give them hands-on experiences similar to those of a college engineering and science students. Program participants will build and program a robot, while gaining an understanding of manufacturing techniques, robotic control systems, circuits and sensors. This is in addition to activities in the fundamentals of forensic science in biology and chemistry, as well as an exploration of health professions.
SEEC Program II
The second week of SEEC focuses on biomedical sciences and careers in health-related fields. Attendees will participate in hands-on activities similar to those a college student would experience including science lab experiments, activities in biomedical engineering, and visits to the Detroit Mercy School of Dentistry Simulation Lab and exposure to nursing and other allied health disciplines.
For details on the SEEC programs, see the SEEC Summer Camps page.
---
July 11 - August 27
9 a.m. – 5 p.m.
Students accepted: Ages 6-12 years old
Accelerate4KIDS® is bringing its popular Tennis & Tech™ summer camp to the University of Detroit Mercy campus where Detroit youth will have a fun meeting new friends while getting safe physical exercise and STEM education. Seat is limited to 30 kids age 6-12 yo. For more information about the program, see the Accelerate4KIDS site.
Contact:
Thanh Tran
thanh@Accelerate4KIDS.org