Sohayla Mammo
Clinical Assistant Professor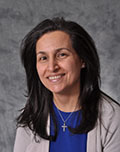 Contact Info:
Building:
School of Dentistry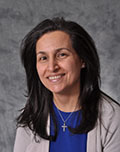 Degrees
D.D.S, University of Detroit Mercy
M.A., University of Detroit Mercy
Biography
Prof. Mammo teaches dental students in clinic and simulation lab. She is involved with the integrated clinical patient care course for dental students and the integrated biomedical sciences pre-dental course. Prof. Mammo is a fellow of the Pierre Fauchard Academy and serves on the American Dental Association Integrated National Board Exam Committee. She earned a Doctor of Dental Surgery from the University of Detroit Mercy and received a certificate from the V.A. Hospital dentistry section in General Practice residency. She also earned a Master of Arts in Education in Curriculum and Instructions from University of Detroit Mercy. She joined the university in 2012.