HeKyong Kang
Associate Professor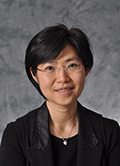 Contact Info: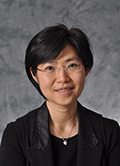 Degrees
D.D.S., Seoul National University and University of Detroit Mercy
M.S., Seoul National University
Ph.D., Seoul National University
M.S.D., Indiana University
Biography
Prof. Kang teaches both dental and postgraduate students various topics in orthodontics including diagnosis and treatment planning, mixed dentition, TADs hands-on course, orthodontic typodont course, and journal article review. She is also involved in postgraduate orthodontic student research and graduate orthodontic admissions. Prof. Kang received her M.S.D and Certificate in Orthodontics from Indiana University School of Dentistry. She is a Diplomate of the American Board of Orthodontics and a board member of the Tweed International Foundation. She joined the University in 2014.
 

Areas of Research

My research interests include airway and skeletal evaluation using 3D images, orthodontic miniscrews and the effects of orthodontic treatment on facial changes in adolescents.