Cheryl Munday
Professor of Psychology
Affiliated Faculty, Program for Research on Black Americans, Institute for Social Research
Director of Developmental Psychology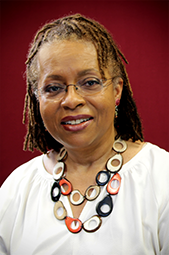 Contact Info: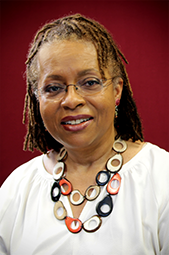 Degrees
Ph.D., University of Michigan
M.A., University of Michigan
B.A., Cornell University
Biography
Cheryl Munday, Ph.D., teaches case conference, child therapy and professional ethics in the doctoral program and personality theory in the undergraduate major program. Areas of interest include racial and ethnic influences in clinical judgment and diagnosis, practicum training in professional psychology, health disparities in community mental health systems and psychodynamic assessment of personality organization and functioning. She has received funding from the United Way and the Health Resources and Services Administration.
Munday is a former director of Psychology and Psychology Training at Detroit Psychiatric Institute and a former director of the Detroit Mercy Psychology Clinic. She holds a Bachelor of Arts from Cornell University and graduate degrees from the University of Michigan. Munday joined the Detroit Mercy in 1997.
 

Internships / Training

Childrens' Psychiatric Hospital, University of Michigan Medical Center and Detroit Psychiatric Institute, Wayne State University School of Medicine