Peter Barlow
Adjunct Faculty of English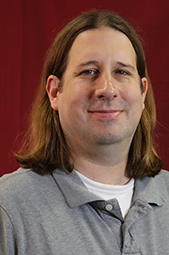 Contact Info: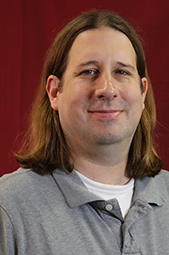 Degrees
Master of Fine Arts, Creative Writing, Fairleigh Dickinson University
Bachelor of Arts, Liberal Arts (Creative Writing), Vermont College of the Union Institute and University
Biography
Peter Barlow has been teaching College Writing and Academic Writing at Detroit Mercy since 2014. He received a Master of Fine Arts in Creative Writing from Fairleigh Dickinson University in 2008, and a Bachelor of Arts in Liberal Arts with a focus on creative writing from Vermont College of the Union Institute and University in 2003.
He is the author of one short story collection, "Little Black Dots" (Chatter House Press, 2017), and his stories have appeared in numerous journals including Rosebud, The MacGuffin, The Homestead Review, Red Rock Review, Underground Voices, and Per Contra. Twice nominated for a Pushcart Prize, he tries to instill the values of discipline and permissiveness in his students. In his spare time, he posts videos of the adventures of his autistic son on YouTube.
His blog and publication details can be found at mylittleblackdots.wordpress.com.