Lynne Golodner
Adjunct Faculty of English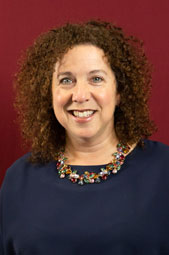 Contact Info: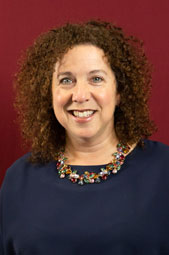 Creative nonfiction
Poetry
Writing careers
Public relations
Marketing communications
Entrepreneurship
College writing
Academic writing
Degrees
MFA, Goddard College
B.A., University of Michigan
Entrepreneurship Certificate, Goldman Sachs 10,000 Small Businesses
Biography
Author of eight books, including The Flavors of Faith: Holy Breads, Lynne spent 15 years as a nationally-celebrated journalist before becoming an entrepreneur who helps businesses, nonprofits, and entrepreneurs use strategic storytelling, mutually beneficial relationships and higher purpose to grow brand awareness. A Fulbright Specialist, Lynne founded One Earth Writing, a nonprofit devoted to helping teens connect across racial, religious, and socioeconomic lines through writing. She is the mother of four teenagers and lives with her family in Huntington Woods, Michigan.
Lynne has taught writing, journalism and literature since 1998, including at Oakland Community College, Oakland University, Wayne State University, and College for Creative Studies. Recognized by Crain's Detroit Business as a Notable Woman in Marketing in 2018, she serves as Chief Creative Officer/Owner of Your People LLC, a marketing, public relations and business messaging development firm she founded in 2007.