Sheri Pickover
Associate Professor
Clinic Director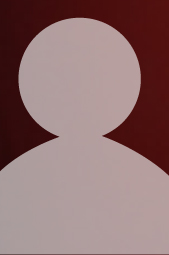 Contact Info: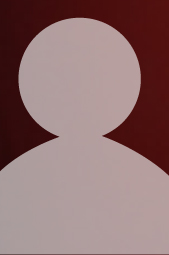 Areas of Expertise:
Child Abuse and Neglect
Early Childhood Education
Parenting
Social Issues
Degrees
Ph.D. in Counselor Education & Supervision, Oakland University
MS in Education, University of Pennsylvania
LPC
Biography
Sheri Pickover has been a faculty member in the Department of Counseling & Addiction Studies since 2004. She teaches the following counseling courses: Lifespan Development, Testing & Evaluation, Counseling Skills, Counseling Children & Families and Counseling Practicum.  Pickover is also the Clinical Director of the Detroit Mercy Counseling Clinic, a no-cost mental health clinic staffed by practicum counselors. The Counseling Clinic provides free individual and group counseling to members of the community and specifically markets to individuals without the ability to pay. All practicum students receive clinical training in the Detroit Mercy Counseling Clinic and receive intensive clinical supervision while providing needed counseling to individuals without insurance.
Pickover has more than 20 years of experience as a counselor working in the child welfare system. Her clinical expertise includes play therapy, family therapy and providing treatment to disenfranchised populations. 
 

Recent Publications

Pickover, S. (in press). Keep your eye on the road. In S.E. Stewart-Spencer & C.J. Dean (Eds). Metaphors and Therapy: Enhancing Clinical Supervision and Education Volume II.

Pickover, S., Golomb, & Bennett-Garraway, J. (2017). Case examples in clinical supervision: The challenge of mandated reporting. The Practitioner Scholar: Journal of Counseling & Professional Psychology.

Pickover, S., & Brown, H. (in press).  Through the child welfare kaleidoscope: Perspectives on treatment.  Springer Publishing.

Day, A., Edwards, H., Pickover, S., & Leever, M. (2013) When does confidentiality become an impediment rather than a pathway to meeting the educational needs of students in the foster care system? Journal of Social Work Values and Ethics, 10, 36-47.

Pickover, S., & Slowik, L.H. (2013). Repercussions of mortgage foreclosure: Loss of place attachment, adult roles and trust. Adultspan, 12(2), 13-123.

 

External Funding

Ethel and James Flinn Foundation (2015).  Program evaluation of the Emotional Skills-Building Curriculum.  Total funding:  $50,000.

MEEMIC Education Grant (2015). Funding for school counseling textbooks.  Total funding: $987.

 

Current Research Interests

Attachment
Emotional Development
Social Justice & Counselor Education