Mark Denham
Dean
Professor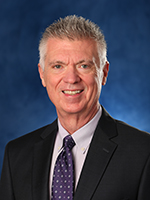 Contact Info: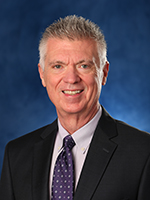 Degrees
Ph. D., Ohio State University
M. Div., Boston University
Bachelor of Science, Georgia Institute of Technology
Biography
Mark E. Denham, joined the University in 2013 as dean of the College of Liberal Arts & Education. His scholarly research has focused on the changing social dynamics throughout Africa and Third World problems.
Denham has received numerous grants and has traveled extensively in Africa to study the people of Southern Africa and their changing social and political dynamics. He has served as the co-director in the Fulbright-Hays Group Projects Award program and traveled to South Africa and Lesotho studying visual arts and social sciences.
Denham has published on these and other topics, including his book, Citizenship after Liberalism, which explores both the political and philosophical concepts of citizenship throughout several geographical locations. He earned a B.S. in chemistry from the Georgia Institute of Technology, a M.Div. in social ethics from Boston University and a doctorate in political science from Ohio State University.