Mark Denham
Dean
Professor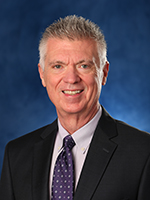 Contact Info: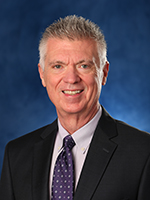 Degrees
Ph. D., Ohio State University
M. Div., Boston University
Bachelor of Science in Chemistry, Georgia Institute of Technology
Biography
Mark E. Denham, joined the University in 2013 as dean of the College of Liberal Arts & Education. Previously he held positions as associate dean, department chair and faculty member at the University of Toledo. He taught courses in international political economy, international politics and other international subjects. His research has focused on issues in the developing world, including foreign aid and tourism.
Denham has received numerous grants and has traveled extensively in Africa. He has directed or co-directed four Fulbright-Hays Group Projects Abroad that involved leading groups for extending travel in South Africa, Lesotho and Botswana and studying the politics and visual arts of the region.
Denham has published on topics such as citizenship and sovereignty. He earned a B.S. in chemistry from the Georgia Institute of Technology, a M.Div. in social ethics from Boston University and a Ph.D. in political science from Ohio State University.