Anne Kohnke
Center for Cybersecurity & Intelligence Studies Advisory Board Member
Associate Professor of Cybersecurity
Principle Investigator (PI) of the Center of Academic Excellence in Cyber Defense (CAE-CD) Program with the NSA and Department of Homeland Security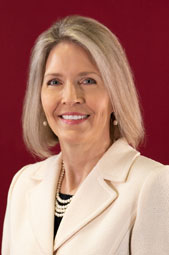 Contact Info: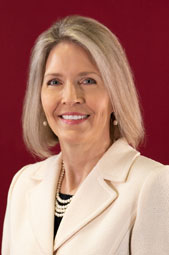 Cybersecurity
Risk Management
Digital Forensics
Computer Networking
Biography
Anne Kohnke is an assistant Professor of IT and teaches courses in both the Information Technology and Organization Development/Change Management disciplines at the bachelor's, master's, and doctorate levels. She began as an adjunct at Lawrence Technological University (LTU) in 2002 and joined as faculty full-time in 2011.

Prior to joining LTU, Kohnke worked in industry for 25 years where she focused on information technology and management. Her IT career started in the mid-1980s on a help desk, and developed technical proficiency as a database administrator, network administrator, and technical business analyst. After a decade, Kohnke was promoted and worked as a project manager, IT Director, and Vice President of IT and chief information security officer.
Kohnke's technical experience and organizational development background aided her in building collaborative, high performance teams to work on complex medium to large-scale technical projects. She has managed multi-million dollar IT budgets in fast paced entrepreneurial environments and has extensive experience in developing business processes to provide structure and healthy organizational cultures. She has also served and guided senior leadership in creating and executing strategic management plans.
Her research interest is in cybersecurity, IT governance, risk management and security controls. She has co-authored two books in cybersecurity: one on the NICE cybersecurity workforce framework 2.0 and the other on IT governance, risk, and security controls. She holds a Ph.D. in Organization Development from Benedictine University and an MBA from Lawrence Technological University.