Rosanne Burson
Associate Professor
D.N.P. Program Coordinator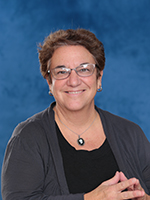 Contact Info: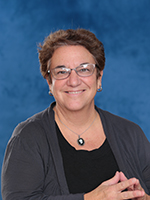 Areas of Expertise:
Chronic Disease Management/Diabetes/Self-management/Wellness
Trajectory of the practice doctorate (D.N.P.) within healthcare organizations/D.N.P. Project Development
Nursing Theory/Business within D.N.P. Program
Academic Practice Partnerships
Degrees
Doctor of Nursing Practice (D.N.P.), Madonna University
Certificate in Nursing Education. Madonna University
Master of Science in Nursing (M.S.N.), Oakland University
Master of Science in Administration (M.S.A.), Central Michigan University
Bachelor of Science in Nursing (B.S.N.), Kalamazoo College
Biography
Rosanne Burson has been working with D.N.P. students since 2011. Burson has a passion for participating in their development through the curriculum and completion of the D.N.P. project to impact health outcomes.
 

Research Interests

Self-management in Chronic Disease

D.N.P. transition into organizations (regionally, nationally, internationally)