Judith  Mouch
Clinical Associate Professor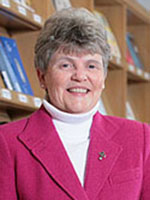 Contact Info: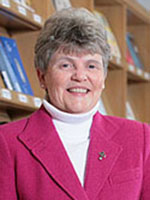 Areas of Expertise:
Community Health Nursing
Health Care of the Homeless
Degrees
MA Degree from Marygrove College
MSN from Wayne Sate University
BSN from the University of Cincinnati
Biography
Judith Mouch, RSM, associate professor of nursing, teaches community health nursing. She holds national certification as a Community Health Nurse Specialist. Her interests are in family health, spirituality in nursing, and transcultural nursing. Since 1998 Mouch has directed the Basic Parish Nurse Preparation Course offered for continuing education. Professor Mouch's clinical experience has included directing a migrant health research and program development office for DHHS and beginning a parish nursing ministry practice at a Catholic parish in Detroit. The recipient of the Nightingale Award for Practice in 1995, she continues to practice as a parish nurse consultant locally and nationally. Mouch holds a BSN from the University of Cincinnati, an MSN form Wayne Sate University , and an MA degree from Marygrove College. She came to the University in 1992.