Lauren Paton
Assistant Dean, Finance and Business Operations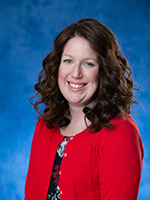 Contact Info: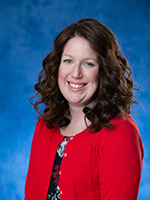 Primary responsibilities for CHP:
Advise senior leadership team of financial and administrative issues
Develop and oversee budget and financial transactions
Primary liaison between CHP and the offices of the Controller, Budget, Purchasing/Accounts Payable, HR, and Facilities.
Degrees
MBA, University of Detroit Mercy
B.S. in Business Administration, University of Detroit Mercy
Biography
One piece of advice I would give new students at Detroit Mercy is to tap into the strong alumni network. As an undergraduate student, I connected with a family friend who was an alum and he has been my most significant mentor ever since. We initially bonded over our shared experience at Detroit Mercy! He encouraged me to pursue a highly competitive internship, helped me make connections for one of my first jobs, and I even ended up working for him years later. Our alumni network is vast and strong, and so many alumni are willing to help students. Seek out and invest in those relationships!