Phil Cooke, S.J.
Co-Director of the Center for Social Entrepreneurship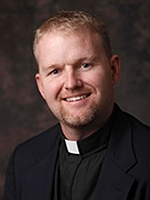 Contact Info:
Building:
Commerce & Finance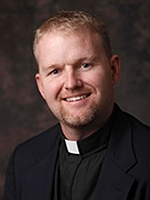 Degrees
B.A. Philosophy, Creighton University
Master of Divinity, Jesuit School of Theology at Santa Clara University
M.A., in American Studies, St. Louis University
Licentiate in Sacred Theology, Santa Clara University
Biography
Fr. Phil Cooke, SJ is passionate about blending spirituality and social entrepreneurship to assist indiviudals in creating their own unique careers to sustain themselves while serving the greater good.  He has previously worked with at-risk youth in Los Angeles and Chicago, and has helped implement social ventures in Guatemala, Nicaragua, and the Phillipines, as well as the Pine Ridge  Reservation in South Dakota.  He serves part-time as an Associate Pastor at Gesu parish and has worked for the UDM College of Business Administration as the founding Director of the Center for Social Entrepreneurship since August of 2015.
Go to Business Programs