Michael Bernacchi
Professor of Marketing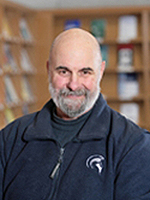 Contact Info:
Building:
Commerce & Finance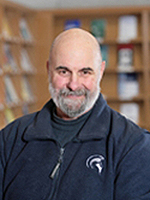 Areas of Expertise:
Marketing Management
Marketing Communications / Direct Marketing
Consumer Behavior / Consumer Protection
Corporate Social Responsibility
Advertising Effectiveness
Movie Merchandising
Purchasing Behavior
Service Quality
Sports Marketing
Tobacco Advertising
Degrees
B.A., Drake University
M.A., Drake University
Ph.D., Southern Illinois University
J.D., University of Detroit
Biography
Professor Bernacchi teaches marketing management, consumer behavior, marketing communications, research and corporate social responsibility. He has a B.A. and M.A. from Drake University (Des Moines, IA), a Ph.D from Southern Illinois University and J. D. from the University of Detroit.

Bernacchi is a frequent contributor and consultant to business, not for profit organizations and the media. He publishes a weekly marketing newsletter, Under the Mike-Roscope. He joined the University in 1973.