Mary  Higby
Professor of Marketing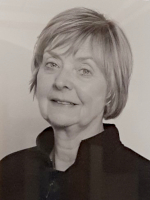 Contact Info:
Building:
Commerce & Finance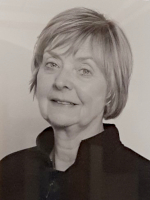 Areas of Expertise:
Marketing
Marketing Management
Marketing Strategy
Retailing
Consumer Behavior
Purchasing Behavior
Teen Buying Behavior
Degrees
B.S., Michigan State University
M.A., Michigan State University
Ph.D., Michigan State University
M.B.A., Michigan State University
Biography
Professor Higby teaches marketing management, marketing strategy, retailing and consumer behavior. She has published articles in the Journal of the Academy of Marketing Science, The Journal of Marketing Management, Management Review. Her research interests include consumer behavior, marketing strategy, and marketing information systems. Her current research involves teens and generation X's buying behavior.

She received the President's Award for Faculty Excellence in 1995. Dr. Higby worked at Amway Corporation, Sears Roebuck & Company, and AT & T before coming to UDM. She holds a Ph.D., M.B.A., M.A. and B.S. from Michigan State University. She joined the University in 1989.