Stephen  Vogel
Professor of Architecture
Senior Principal, Detroit Collaborative Design Center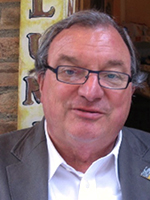 Contact Info:
Phone:
313.578.0307 / cell: 313.231.7616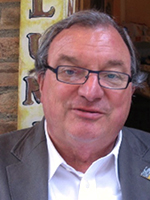 Areas of Expertise:
Design Studio
Historic Preservation
Making Detroit: History and Mystery
American Architecture and Culture
Historic Preservation
Degrees
Master of Architecture, University of Detroit Mercy
Bachelor of Architecture, University of Detroit Mercy
Biography
Stephen Vogel, FAIA, is a Professor of Architecture at the University of Detroit Mercy where he also served as Dean for 18 years. During that time he focused the school's mission on civic and community engagement and to that end co-founded the Detroit Collaborative Design Center, a university-based center providing design and planning services to non-profit organizations. He also founded the Master of Community Development (MCD) degree program. The School and the DCDC have been recognized with the National Council of Architectural Registration Boards 2002 Grand Prize and 2009 Prize for the Creative Integration of Practice and Education in the Academy. In his academic career Steve has taught every level of design, the History and Theory sequence, the Introduction to Architecture sequence and now teaches the Integrated Design Studio, a graduate seminar in Historic Preservation, and a seminar called Making Detroit: History and Mystery. He has lectured nationally and internationally on Detroit and issues facing shrinking cities.
Professor Vogel is a founding principal of Schervish Vogel Merz, Architects, Landscape Architects, and Urban Designers and Shervish Vogel Consulting Architects. He has directed projects that range from multi-family housing, adaptive reuse, historic preservation, urban design and master planning of large scale, mixed-income communities. Of these latter projects is Centennial Village in Atlanta, GA, a thousand-unit HUD HOPE VI mixed income community and HUD national award winner. Among his other projects is the Harmonie Park/Madison Avenue Redevelopment Project in downtown Detroit. This project received a national American Institute of Architects Honor Award for Regional and Urban Design and a National Merit Award for Urban Design from the American Society of Landscape Architects. Professor Vogel was the Consulting Principal-in-Charge of the interior restoration of the Detroit Opera House, which received a national American Institute of Architects Honor Award for Design.
Professor Vogel was inducted into the College of Fellows of the American Institute of Architects in 1994 and has been President of AIA Detroit and AIA Michigan, where he also received their highest award for individuals, the AIA Gold Medal. He will be the Michigan representative on the AIA national board for 2014-17.